Iconic artists D-Block & S-te-Fan and Headhunterz finally crossed paths with their first-ever collaboration, "Keepers Of Our Legacy."
---
Since the dawn of hardstyle up until the state of the genre today, many artists have left their marks on the scene. Among the rich history of musicians to grace the scene, two acts have helped lead the expansion of hardstyle onto a global scale: D-Block & S-te-Fan and Headhunterz. These artists have claimed their spot as leaders of the scene, becoming the standard for what hardstyle music is. D-Block & S-te-Fan started out as solo artists but experienced the greatest success as a duo, while Headhunterz has reigned as one of the most legendary acts in the genre, with both dabbling outside the reaches of the genre as well.
Despite their shockingly similar journies, Headhunterz and D-Block & S-te-Fan have never crossed paths for an official collaboration outside of the Headhunterz remix of "Twilight Zone" – until now. Landing on Scantraxx Evolutionz, these artists have finally unveiled their first-ever collaboration, "Keepers Of Our Legacy." This record combines their strengths to deliver grand euphoric melodies while pushing the genre forward with raw hardstyle kicks, topped with emotional vocals that serve as a call to arms in the rise of hardstyle.
We stood at the beginning of the revolution of hardstyle. It was the beginning of hardstyle as people know it now. The sound has undergone a complete transformation. I think that we're kind of the figureheads for this sound [now]… Before, it was more rhythm driven and a lot more monotonous. We introduced chords, emotions.

Headhunterz
Setting the music aside, "Keepers Of Our Legacy" encompasses the story of both D-Block & S-te-Fan and Headhunterz, a story of creating music showcasing what they believe hardstyle represents. Their sound is their legacy, and this track celebrates just that, making it an integral piece of hardstyle history that honors the past and could signal the start of a new period.
In both of our sounds, emotional and musicality is very important. Energy, as well. Even up until today, it is still what the three of us stand for. We wanted to emcompass that in "Keepers Of Our Legacy." Not just the story that we function as gatekeepers for the sound we once started, but also it's what we enjoy making and what we obtain our passion and drive from in order to make music after all these years.

D-Block & S-te-Fan
Be a part of history with Headunterz and D-Block & S-te-Fan's "Keepers Of Our Legacy" by listening on Spotify or your preferred platform.
Stream D-Block & S-te-Fan and Headhunterz – "Keepers Of Our Legacy" on Spotify:
---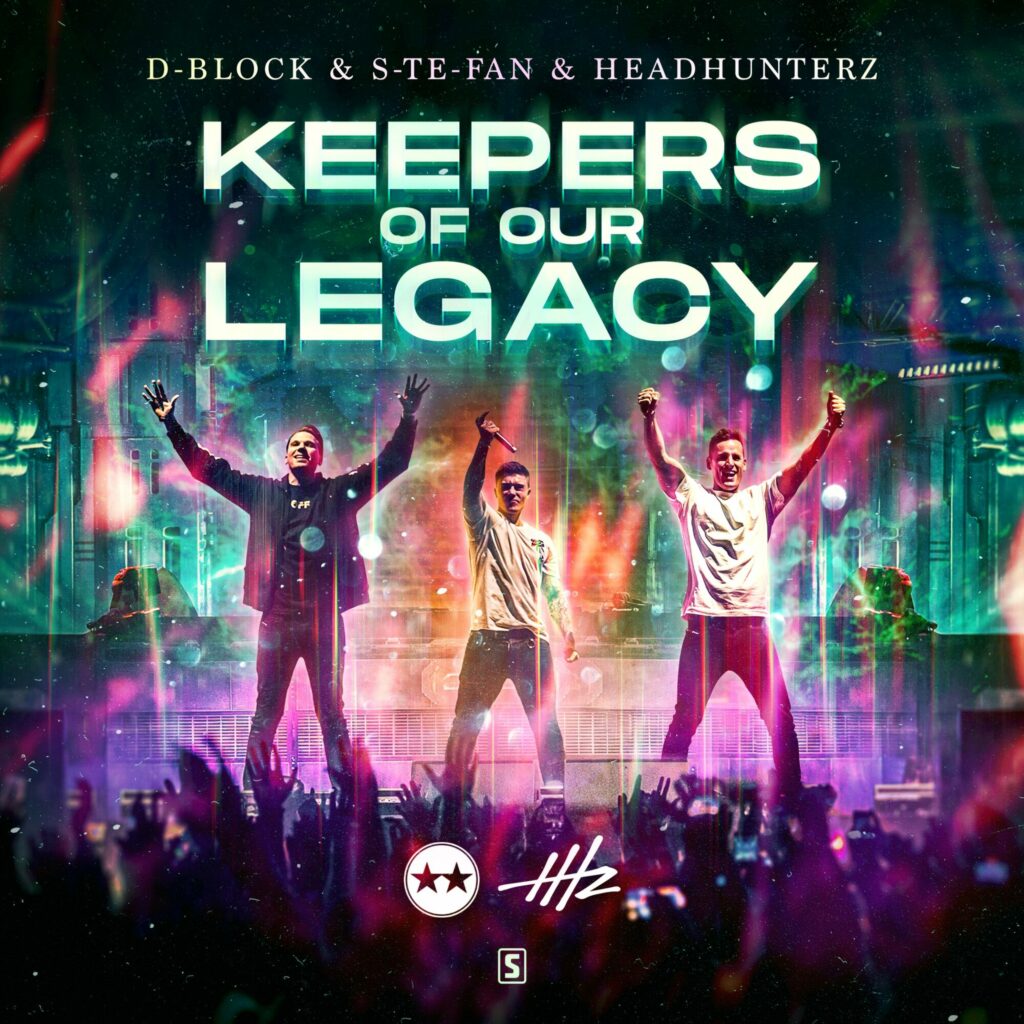 Follow D-Block & S-te-Fan:
Website | Facebook | Twitter | Instagram | SoundCloud | YouTube | Spotify
Follow Headhunterz:
Website | Facebook | Twitter | Instagram | SoundCloud | YouTube | Spotify