Baby Weight shows off her "chunky" sound with several tempting IDs in this hour-long mix ahead of Lightning in a Bottle's 20th Anniversary.
---
Baby Weight is on the rise and each passing year has only made it further clear that her trajectory has turned sharply upward. Her self-proclaimed "chunky" house sounds have resulted in a "cult following curated around quirkiness, community, and diversity" and after the first time you catch her, you'll wonder why you hadn't done so yet. Now, only four months into 2023, this phenomenal house artist has already dropped a new EP, It's Giving, has several singles on the way, and will be showcased at the 20th Anniversary of Lightning In A Bottle on the Woogie Stage next month.
While LiB is not your average music festival, with art, activities, and additional programming, music is the soul of this event. To celebrate this aspect, the good people at Do LaB have curated some terrific artist mixes to get everyone in a proper vibe ahead of the festival and the latest in the series showcases the sounds that Baby Weight brings to the scene. She included a number of curated tunes from Overmono, kryptogram, and ATRIP, along with some gems of hers that are due out in the coming weeks in the hour-long, house-fueled ride.
The vibe for this mix was dancefloor ecstasy. More and more, I want my sets to be about escapism and joy, so I hope this mix reflects those principles. I'll can't wait to see you all at the Woogie!

Baby Weight
So sit back (if you can, because these vibes are made for dancing) and let your body and soul melt into this luscious and intimate mix of sounds that Baby Weight is really into at the moment. Listen to her exclusive guest mix on SoundCloud and grab tickets to Lightning in a Bottle if you're planning to send it to the festival in May!
Stream Baby Weight's Lightning in a Bottle 2023 Promo Mix on SoundCloud:
---
Lightning in a Bottle 2023 Lineup: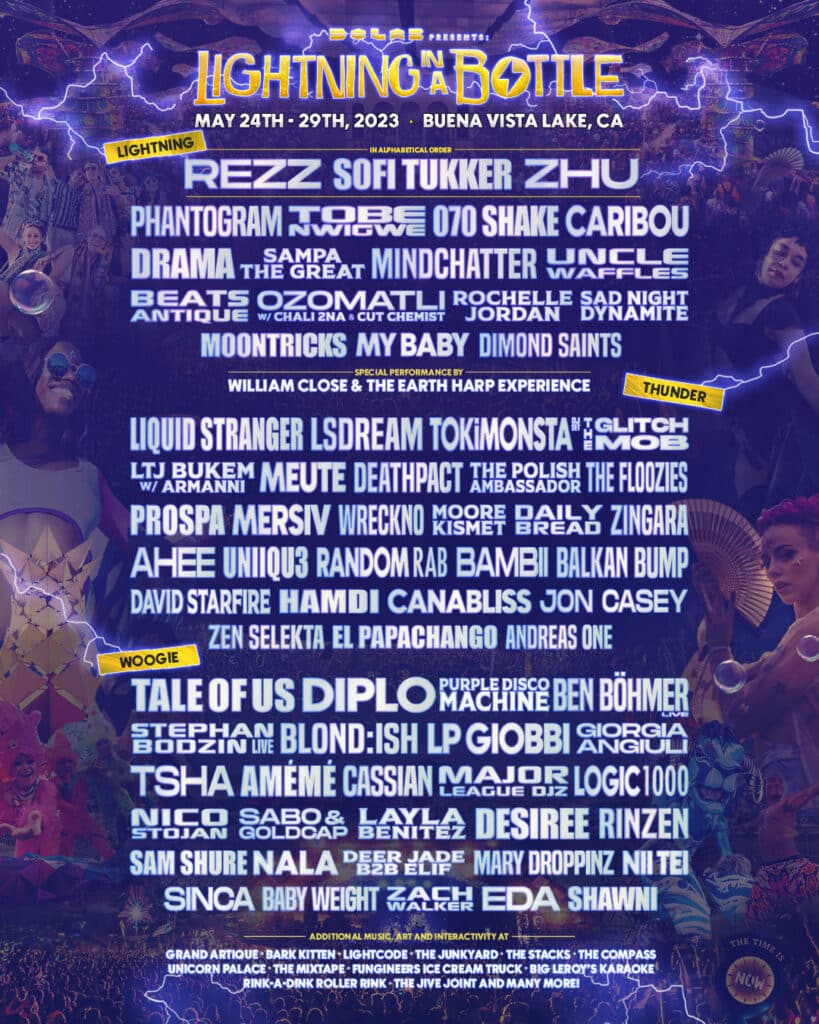 ---
Follow Baby Weight:
Facebook | Twitter | Instagram | SoundCloud