Baby Weight says bye to the haters and hello to progress in the scene on her latest EP, It's Giving – out now on HE.SHE.THEY.
---
Move out of the way, people; the queen is here to take her well-deserved throne, and her name is Baby Weight. If you're new to the name, then today is your lucky day. This goddess of what she likes to call "chunky" house tunes can always get a room high on her contagious vibes. Not only does she know how to pack a house, but she also knows how to pack a punch when it comes to advocating for equality for all.
Her music is just as addicting as her personality, so it comes as no surprise that she is rapidly becoming the darling of electronic music. So the bar is set high, and Baby Weight is here to deliver. Today, starting the year off strong, she blessed the world with enough confidence and sass to share her latest EP, It's Giving, on HE.SHE.THEY.
Feeling like you're the bell of the ball strutting down the catwalk, "Slay 4 Me" will have you ready to work with Baby Weight and Jesse Fields gassing you up. There's no way you're not pulling out your most fierce vogue after the endless words of encouragement shower over you in this progressive track. Sexy low-end bass lines hit you instantly once "Persist" makes its grand entrance. Remember, you're a powerful badass, so shake off the haters with this perfect pep talk track as you repeat the lyrics "Love yourself. Be yourself. Get back up. Give 'em hell."
I love HE.SHE.THEY because their mantra is something that resonates with me. There's so much music that feels the same nowadays and they're willing to give artists the opportunity to take risks and spill their guts. I think it's about time we bend the rules some more and get messy. This new EP, which I'm calling It's Giving, is sarcastic and honest and blunt — even the title is kind of mocking the boxes the music industry tries to push us into.

Baby Weight
Listen to It's Giving on Spotify or your preferred platform, and stay up to date with her Instagram to see just how monumental this year will be!
Stream Baby Weight – It's Giving EP on Spotify:
---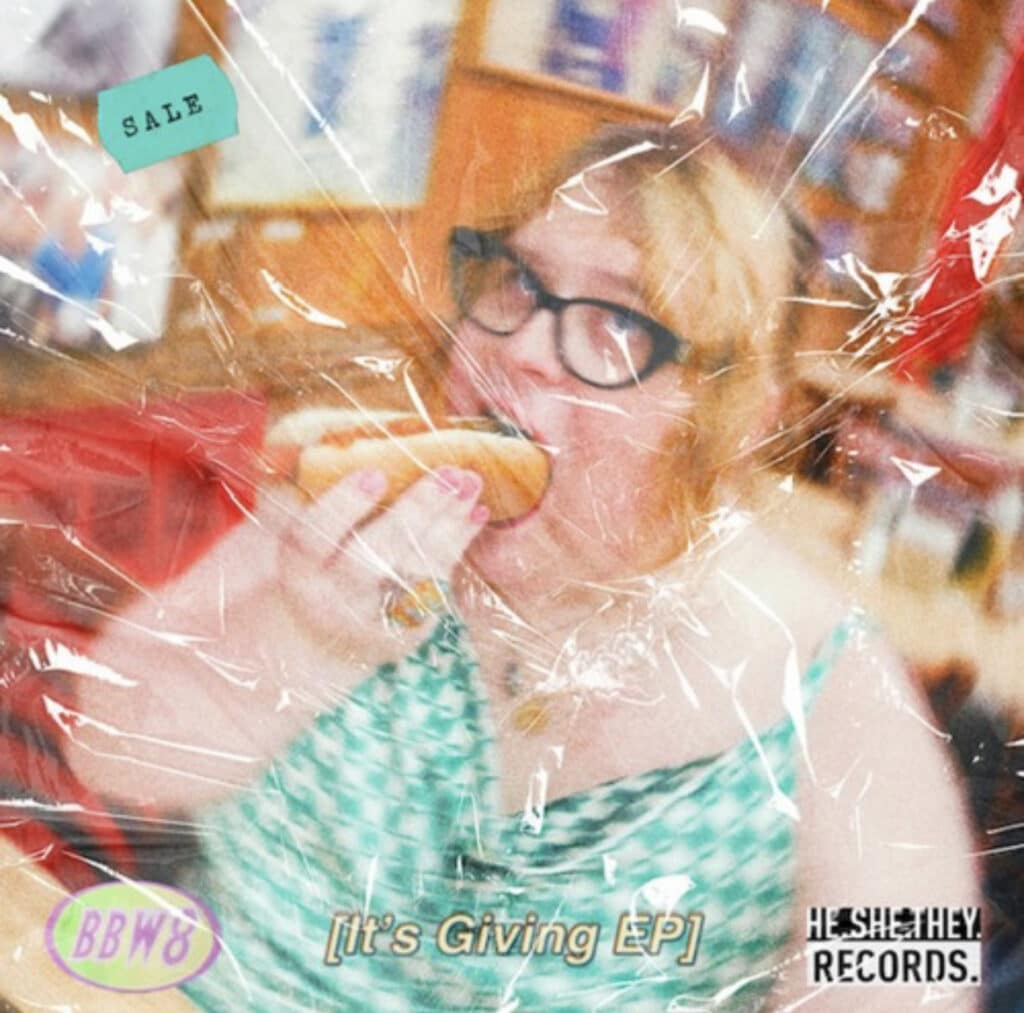 ---
Follow Baby Weight:
Facebook | Twitter | Instagram | SoundCloud