DJ Susan stopped by ahead of his set at Coachella to chat with us about the upcoming festival, touring, Miami Music Week, and more.
---
He may be one of the most lighthearted and goofy artists in the house realm right now, but DJ Susan is no joke. With a name chosen to sound as daft as possible, you might think there's nothing to be taken seriously about this producer-slash-label-boss, but you would be entirely mistaken. Between playing live shows all over the map, consistently churning out catchy tunes, and running his ever-expanding Hood Politics label, DJ Susan is a force to be reckoned with in the dance scene, and he's bound to keep soaring to unfathomable heights.
Take a listen to any of his tunes, and you'll find that they're masterfully produced and invariably groovy. Whether it's solo tracks like the club-ready "Secrets" or collaborations with other tech house superstars like Cloverdale on "TALKIN," he's got a knack for crafting earworms that provide the perfect soundtrack to any dancefloor. Most recently, he teamed up with Maximo to deliver rolling percussion and some solid basslines for another fantastic house cut to join the rankings of his discography on "Dream Of You." But aside from just growing his own catalog, he's also been helping fellow up-and-coming producers across the globe make a name for themselves by providing a platform to grow creatively with Hood Politics Records.
DJ Susan is gearing up to deliver a can't-miss set during the second weekend of Coachella, where he will bring his vivacious energy and house heaters to the Do LaB stage. His performance at the Sahara Tent last year marked his first appearance at the festival, and his 2023 return is sure to be one of the most fun-filled moments of the weekend. Get ready to enter Susie's House by checking out the mix he made for us on SoundCloud below, and read on to pick his brain about all things Coachella, Hood Politics, his favorite experiences from touring, and tons more.
Stream EDMID Guest Mix 368 || DJ Susan on SoundCloud:
---
Hey DJ Susan, thank you so much for talking to us today! Between touring, playing Miami Music Week, and now gearing up to play the Do LaB at Coachella, many big things are happening in your world! How are you feeling amidst all of this excitement?
I am feeling so incredibly grateful, and so proud and just super happy. I've been at this a long time and have been dreaming of where I'm at now for years, so it's all pretty surreal. With that being said, none of this came easy, and I had to make a lot of sacrifices and game-time decisions in the face of adversity. I can't help but feel extremely proud for never giving up and remaining authentic to my path, it's never easy but always worth it, and I'm so happy I remained true to my vision and am living this crazy dream life now. 
Were there any standout moments from any of the shows on your recent Susie's House tour and/or Miami Music Week, and if so, why were they particularly special to you?
Really great question and almost impossible to answer. Both experiences in themselves were so special and I was just happy to be there. My biggest takeaways from touring are always the people; I am obsessed with meeting new friends and fans, and it's always the highlight of my shows. I can't help but feel incredibly grateful for every interaction, and it just makes me so happy to see my fanbase cultivating with such authenticity and being full of so many genuine and amazing people.
Having the chance to rock out with new friends at the show is priceless, and I wouldn't change it for the world. Alongside, bringing my Hood Politics Records team out to Miami this year was def a major standout moment. We had the times of our lives and really rolled as a team. It was special to have everyone out there with me.
You started your record label, Hood Politics, back in 2017 and it's really taken off in the 5+ years since its launch. Did you ever envision Hood Politics growing this much when you started it? What are your goals for the label five years from now?
I always had an idea of what I wanted Hood Politics to be, but I never imagined the scale it would grow to and its impact on thousands of artists worldwide. I set out on a mission to create a record label experience that I wish I had when I was starting out, and it's humbling to see the immense effect that the label's ethos has had on artists across the globe.
Hood Politics is just one big family that supports each other unconditionally, and I find it crucial to gain that support in your career no matter where you are in your journey. With the motto "Good Vibes Worldwide," we aim to be the change we wish to see in the industry, and it's beautiful to see that mission being fulfilled daily. In 5 years, I see Hood Politics being one of the biggest labels in the world, completely changing the industry for the best. I consider us to be leaders in the game right now, and I'm excited to see that leadership garner a new wave of attitude and appreciation for the arts and artists.
As the head of Hood Politics, how do you make sure the label embodies diversity and equality and allows a space for underrepresented producers to be platformed?
With over 200+ releases from artists across 50 + countries, our platform has always stood for inclusiveness and support to everyone. What matters most to me as a label head is energy. I am not impressed by clout or metrics. I am impressed by good people who want to see others do good and people who care about sharing music and art as a form of expression. I don't care if you have one follower or a million; if the energy is right and the music is good, you're going to gain my support on Hood Politics.
Looking at your social media presence as well as your stage presence, it seems like you've always got a smile on your face and a positive energy about you. What do you do to stay so upbeat, and how do you tackle challenges that come your way?
Life to me is seen as me experiencing myself constantly, and if I'm not putting good energy out into the world, how am I supposed to experience it? I'm a firm believer in magneticness and the human energy frequency. If I offer myself as a light to others, they will consume that light and be of service to others in the same way. There's an old saying, "You only get what you give," and I'm a firm believer that the energy I give to this world will come back to me tenfold. The same goes for my performances and presence on social media; if I'm not having fun and spreading love, how can I expect others to feel the same?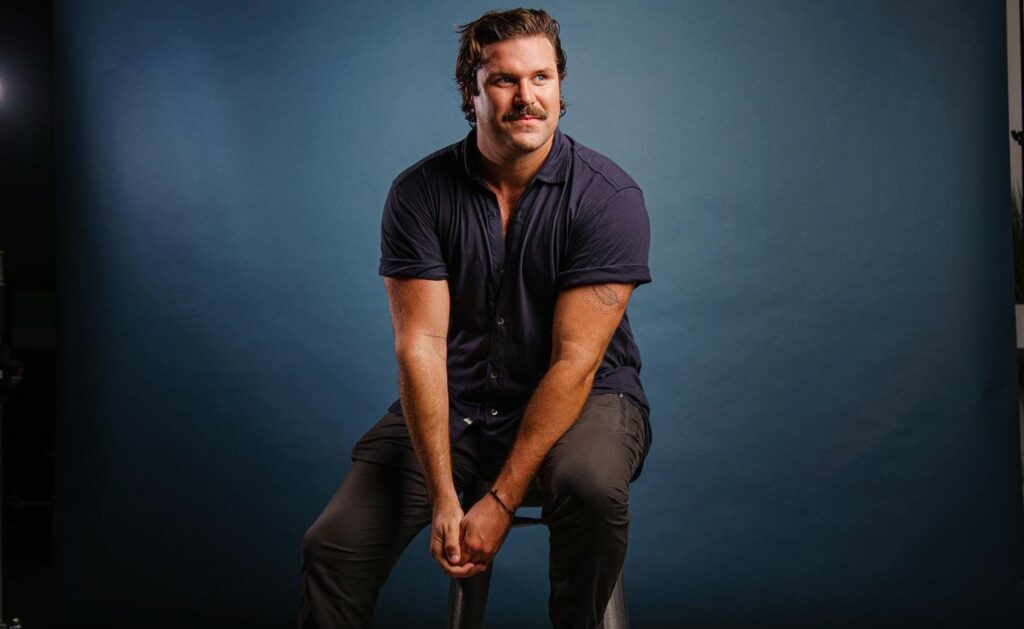 Reflecting on your experience playing the Sahara Tent at Coachella last year, what did that experience mean to you?
One of the most incredible full circle moments of my career. The Sahara Tent was my big introduction to EDM back in 2011, and it really motivated me to push harder in my music. It was absolutely surreal to see my name on the official lineup and to take that massive stage with so many people supporting me. It was a major testament to manifesting your dreams and a moment I'll never forget. 
What are you most excited about for your return to Coachella this year? Aside from your own, are there any sets that you're particularly looking forward to?
Playing the Do LaB. It is by far my favorite stage at Coachella, so this opportunity is an absolute dream come true. I have always imagined myself on that stage and what I would do, and it's crazy to think that I'll be up there next weekend. Truly a moment I have visualized for years that I still can't grasp is actually happening. We're gonna go hard, have so much fun, and be really special, and I know the fans feel that too. Artist-wise, I'm super stoked to see Gorillaz, Eric Prydz, and The Chemical Brothers, all artists who have been major inspirations on my journey. 
Finally, can you give us a taste of what vibes you'll be bringing to the decks for your set at the Do LaB?
Do LaB is an opportunity I dreamed about for the last ten years. I remember being in the crowd, locked in on the artists, and looking at my buddies saying, "That's gonna be me one day," so to say the momentum behind this set is powerful is an understatement. I am going to give this performance 200%, play a ton of new music and focus on creating an electric energy at that stage that will be hard to replicate. This show means a lot to me and I'm gonna give it my all with the biggest smile on my face. As a guest of Coachella for years and an active fan of the Do LaB, I have an idea of what people want and an idea of what makes the Do LaB go CRAZY and boy, am I gonna deliver one HELL of a show Saturday of Weekend 2.
---
Follow DJ Susan:
Website | Facebook | Twitter | Instagram | SoundCloud