French producer Madeon is adding one last stop at the Brooklyn Mirage in New York before the curtain falls on the Good Faith era.
---
Before Madeon became a music titan in the dance community, most of the world's introduction to the 28-year-old artist was from his viral 2011 "Pop Culture" mashup. While the viral video only featured a Novation Launchpad with no original vocals or production, it displayed the French producer's ability to create music that makes you feel like you're being warmed by the sun. And although Madeon would later flirt with the microphone on his 2015 debut album and his 2017 "Shelter" collaboration with Porter Robinson, his 2019 sophomore album—Good Faith—transformed him into a star.
For the past four years, Madeon has commanded stages across the globe with his voice, delivering performances that incorporate choreography and envelope-pushing visual storytelling. However, like every great performance, it must eventually end—but Madeon is adding one last stop at the Brooklyn Mirage in New York before the curtain falls on his Good Faith Forever era.
Today, the 28-year-old artist took to social media to share that his performance at the famed Brooklyn venue last year "was possibly my favorite show of my career." Later in his statement, he shared why it was important for him to return to New York on May 20. "When I left the stage, I really felt a special kind of magic in the air, the energy was unreal, I think you can ask the people who were there!"
It's hard not to understand why the Grammy-nominated artist feels this way. Last year, the Brooklyn Mirage venue unveiled a new video wall structure, which stands 30 feet high and measures 200 feet in length, making it one of the best places to experience Madeon's psychedelic visuals and bright, saturated colors. While there are other chances to catch the last leg of the Good Faith Forever tour, this is a piece of dance music history you don't want to miss!

Pre-sale tickets for Madeon's Good Faith Forever show at Brooklyn Mirage go on sale Wednesday, April 12 at 9am EST. Sign up for pre-sale today via Laylo for access, and let us know if you're planning to attend on Twitter.
---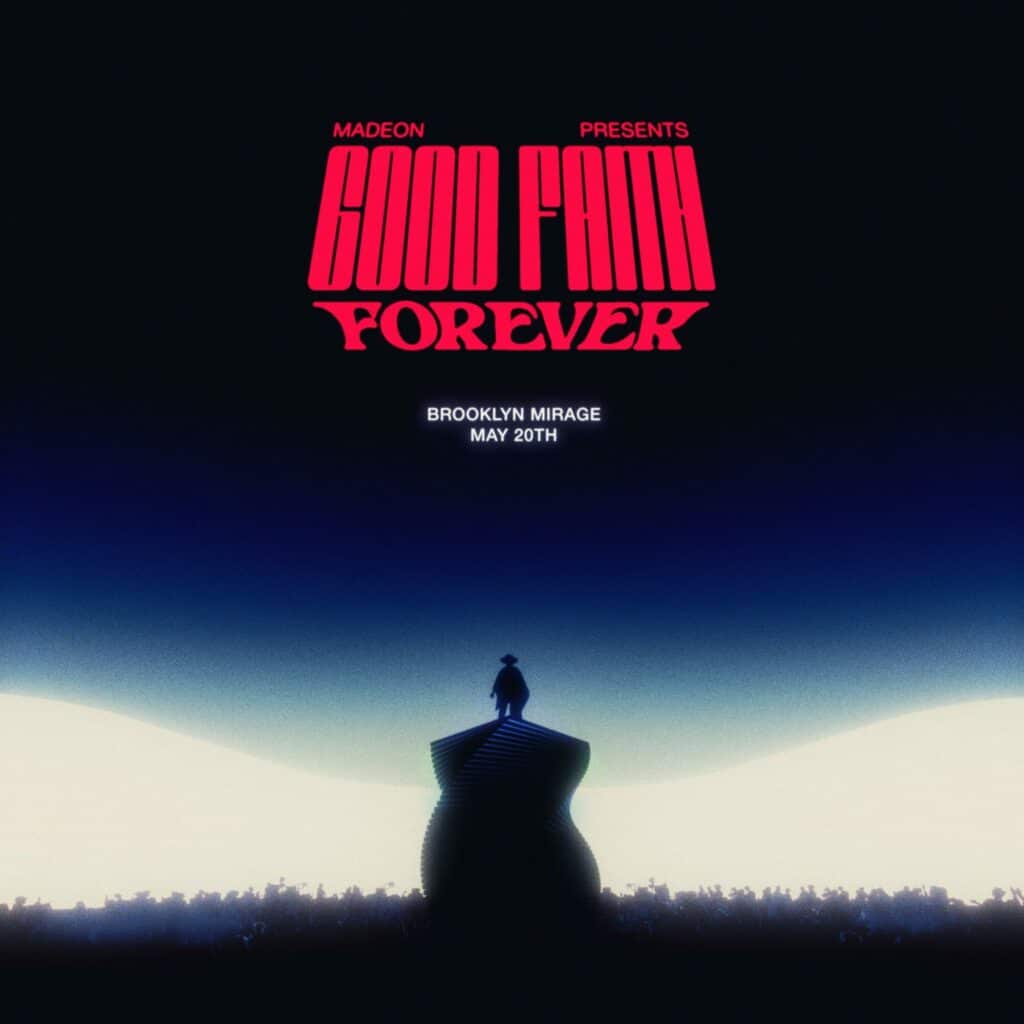 ---
Follow Madeon:
Website | Facebook | Twitter | Instagram | SoundCloud | YouTube | Spotify