Blastoyz sat down with us at Ultra Miami to chat about his upcoming tracks, his label, his passion for producing and DJing, and more!
---
There's no denying the talent and allure that Israeli artist Blastoyz brings to the table. Having been a producer since his youth, he's more than helped transform the psytrance scene as we know it, adding his unique, psychedelic flair to his music that leaves audiences in awe. As psytrance continues to rise to the forefront of festivals worldwide, Blastoyz ensures that his sets are fun, captivating, and welcoming to anyone who may want to listen.
From his massive remix of "The Fusion" by Omnia and Ira to "Heart On The Tree" with Skazi, as well as new single "End Of The End" with Reality Test, UNSECRET, and Krigarè, Blastoyz continues to show off his production prowess. He has also taken the stage at events globally as of late, like Dreamstate Poland, Groove Cruise, and more recently, Ultra Music Festival, while also completing a successful debut tour in the U.S. Anyone who's lucky enough to catch his performances is surely in for an electric and hypnotic treat.
We caught up with Blastoyz after his debut performance at Ultra Music Festival to get some insight into his upcoming releases, what he loves most about the genre, what others can gain from hearing his sets, and more. Read on for our latest interview with this psytrance mastermind!
Stream Blastoyz, Reality Test, UNSECRET – "End Of The End" (feat. Krigarè) on Spotify:
---
Thank you for talking with us today. So, it's your first time here at Ultra. You've just performed on the Worldwide stage for the ASOT stage takeover. What was that experience like for you?
It was really, really insane for me. I didn't know what to expect because I'm playing second on the lineup, and they just opened the doors an hour before I started. I was very nervous. But in the end, it was full just after I started, and it made me feel really good. And the energy was great.
How's the energy here at Ultra compared to other festivals that you've played?
Well, it's hard to say because I think each place is different, but in general, the energy was great. Similar to any festival. I mean, it was just the beginning, you know? But their energy was great. I saw everyone dancing.
Definitely! I saw on Instagram that you shared that you were going to play six or seven unreleased tracks. Can you dive into any of those a little bit more?
In the end, I played four new tracks. It was hard to fit all seven. I wanted also to play stuff that people know, and I didn't want to come just with a whole new set. So the first two tracks I played, one of them was the intro that I was supposed to play in ASOT Tomorrowland 2020, which got canceled because of COVID. And since then, I saved it and worked on it for this show in the last few months. 
The second one is with WHITENO1SE, my friend, which we did in the last few months. Another one was with Reality Test, which we also did in the last two months. We really worked nonstop on it. And the reaction was great the first time I played it. The fourth one is with Jason Ross.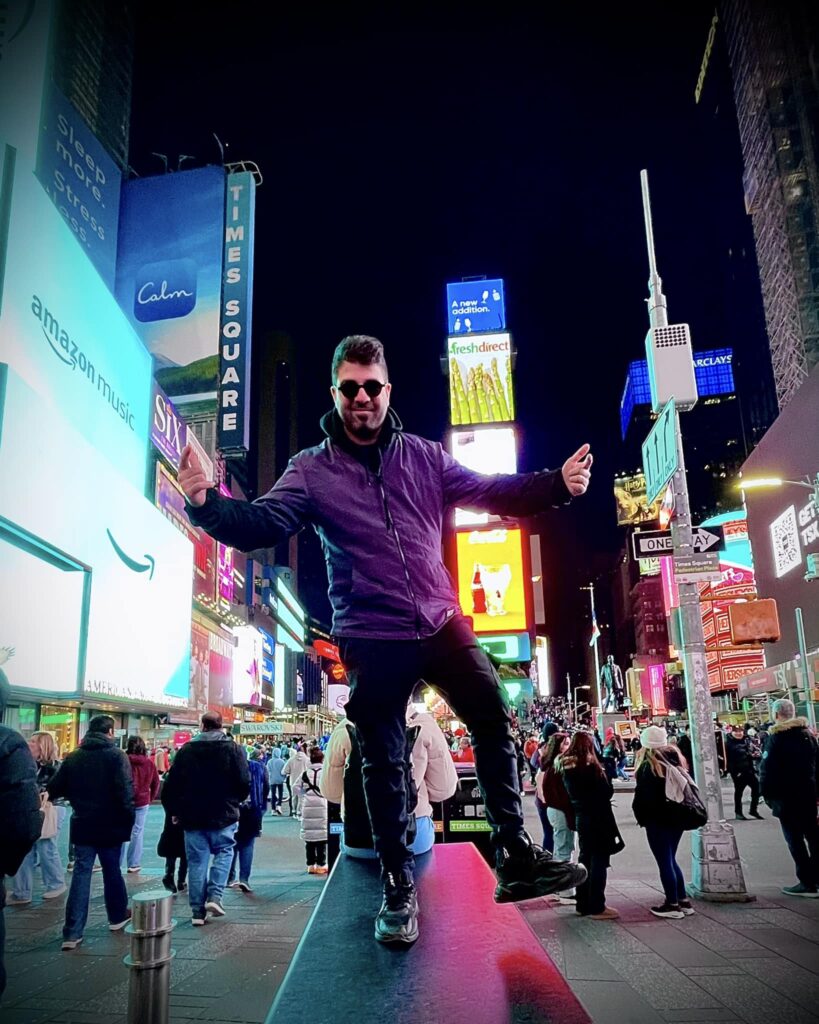 Wow, well, I can't wait for those to come out! So, when we last spoke with you in August of 2020, it was such a different time in the world. You mentioned that you hope to see more psytrance artists playing the main stage at major festivals. How does it feel to see that genre coming more and more to the forefront of the scene?
It couldn't make me happier because this is something – to play Ultra with psytrance – it's not common at all. Psytrance in the USA is not common at all, so to be one of the guys that are really pushing it into the US makes me feel really honored. So for me, even if I played at the beginning of the ASOT stage, it doesn't matter if I didn't play Main Stage. I'm here and bringing my power into this festival in the US. So I'm very happy about it.
Yeah, exactly. It's been crazy to see the rise of psytrance in the US. I know I'm becoming more and more of a fan over the years. You also started your record label back in 2021. How has it been working with all the psytrance artists and giving them a platform in the scene to share their work?
So I was sure I was going to release a lot of music during the first year, but in the end, I just released my stuff because I moved from a few labels, and I started to release my stuff on my label. Soon, I think I will get more and more releases from other artists from the psytrance scene to release on my label because now it's rising a bit, slowly, and I have some tracks that really exploded there. So I'm raising the profile of the label. Then, I can have a platform for young artists, friends, or whomever.
How do you find these artists?
I know a lot [of artists]. I'm very active on social media, and I'm speaking with a lot of people, a lot of young artists that want some tips. So sometimes I'm getting music from people that I say, "Wow, this could be good. Maybe the next one will be better. Maybe the next one, you will get better and better, then we can revisit."
You have been recording music from a very, very early age. Your passion for your work is really inspiring to all of us. What emotions come up for you when listening to or producing trance music?
Well, it's crazy. I've been producing since age nine. And it's been like 23 years already. Every time, it's just getting me more and more excited. From year to year, you're getting better and better. When you sit in a studio, and you suddenly have a good idea, and you can get your goosebumps, and then you see it play live – for example, a collab that I did with my friend Reality Test, she played it in Brazil, and she sent me a video. I didn't play the track yet. I see the video, I get goosebumps, and my head is like going crazy.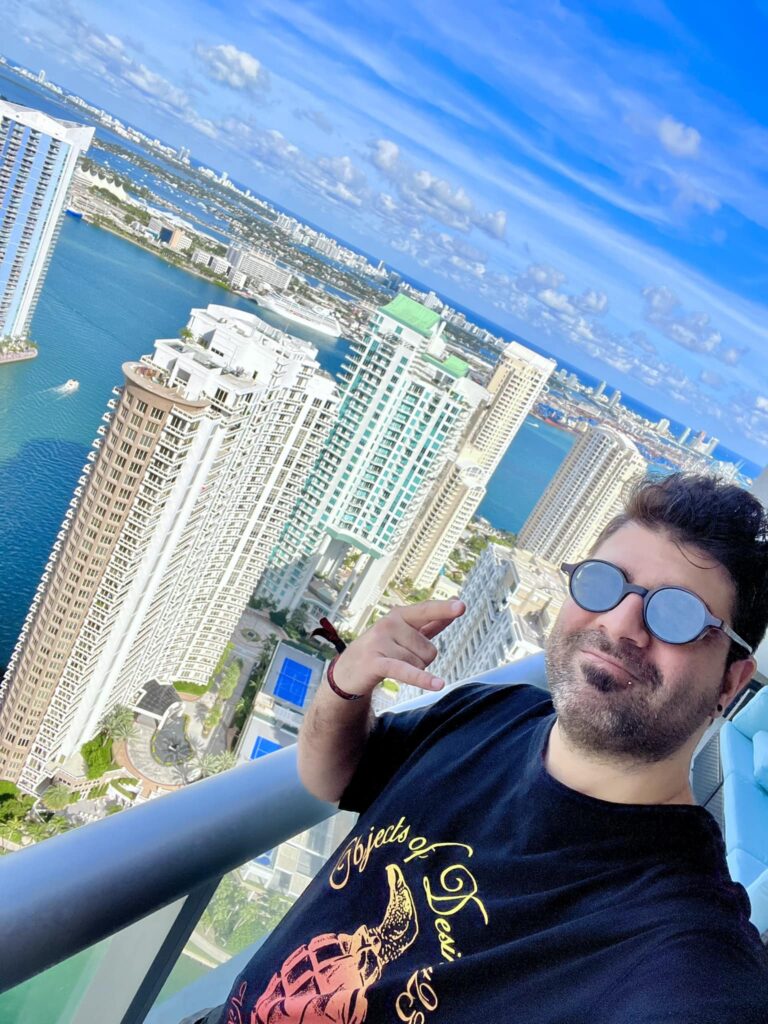 What do you hope people come away with after hearing your sets?
I hope that they realize that this genre is very friendly. When some people hear psytrance, they get a bit of negativity about it sometimes. But it has a lot of different ways. Everyone brings something else. So in my way, I bring it more friendly to the crowd. I bring something that I like. I combine vocals, I combine trance classics, and exciting, emotional stuff with dance floor power, and I bring it more to the people in the same way that I like. So I'm bringing it with all my love.
It's very fun. Any psytrance or trance show I go to, it's always a happy time. The crowd is always so nice.
Good energy. People love to hear it in the gym too, and then they come to the show, and they burn a lot of calories. [laughs]
Yes, it's definitely a good time. So, you just also finished your first mini tour in the US. Congratulations, by the way! Do you find yourself catering your sets differently in the US versus other countries?
It depends. Sometimes, when I play psytrance shows in Europe, I play fewer vocals. They love more of the classics that are produced small and stronger, but also in the US, it's good. So I kind of combined both of them in the US. I also do stronger, and I'm also very friendly with vocals. In the US, I feel more open to playing whatever I want. It's fun. And the tour was amazing. The shows were great, and I couldn't ask for any better.
Did you have a favorite stop on the tour, or were they all equally as good?
All of them were good, but I really loved Washington, D.C. I was surprised. I'd never been there in my life. It was fun to go around the city. People are super nice. San Francisco was good, and so was Vegas. New York was insane also because it was a lot of Jewish people who came to support me from Israel.
That's awesome! Final question here, and it's going to be a fun one. So, you've just finished your first set ever at Ultra. Are you doing anything to celebrate in the city?
I'm coming to Ultra every day to enjoy it. I don't want to forget this weekend, because this is my first experience. I want to make the best out of it. I played at a good time. So, I'm just gonna enjoy it, see people, and enjoy some sets. Just have fun, and I'll remember this weekend all my life.
---
Follow Blastoyz:
Website | Facebook | Twitter | Instagram | SoundCloud | YouTube | Twitch