Night Bass' 9th birthday party was a bass house-driven night to remember with sets from AC Slater, Jack Beats, Holy Goof b2b TS7, and more.
---
Night Bass turned nine years old last week, and to celebrate this major milestone, AC Slater created a raucous family affair at a secret DTLA warehouse location that was revealed only to lucky ticketholders. In doing so, the Night Bass family paid a joyous homage to the gritty environments that bred the platform. Having attended the first Night Bass parties in Los Angeles when the label launched in 2014, I can attest to the fact that coming to this party felt like coming home.
Under AC Slater's unfaltering leadership, Night Bass' size and reach have grown at exponential rates since those early events. The label boss himself has become a global icon in his genre, and just the week before this anniversary event, he was gracing the main stage of Beyond Wonderland SoCal, playing to tens of thousands. This means that nights like the Night Bass 9th Birthday Party are a rare treat for the true OG raver. It's unclear when the next opportunity will be to party with their crew in such a down-to-earth, well-curated setting, and we're still buzzing with gratitude that they chose to celebrate its anniversary by putting community first.
Every true warehouse warrior knows a good party starts and ends with the music, and Night Bass took that to heart with its standout curation that tipped its hat to established acts and up-and-comers alike.
The flow of the music throughout the night had a natural ease to it that just made sense. Petey Clicks kicked everything off right at 10pm with an hour-long set of grooving basslines accentuated with punchy high-energy synths and effects, characteristic of that bass house edge, that got the dance floor going straight away.
Up next to continue to drive up the body heat getting generated in the heart of DTLA was Casmalia. This rising DJ and producer brought her own flare to the sounds of the night, playing with the expectations you might have from a classic bass house set by also mixing in complementary genres like techno to manipulate the energy in the room.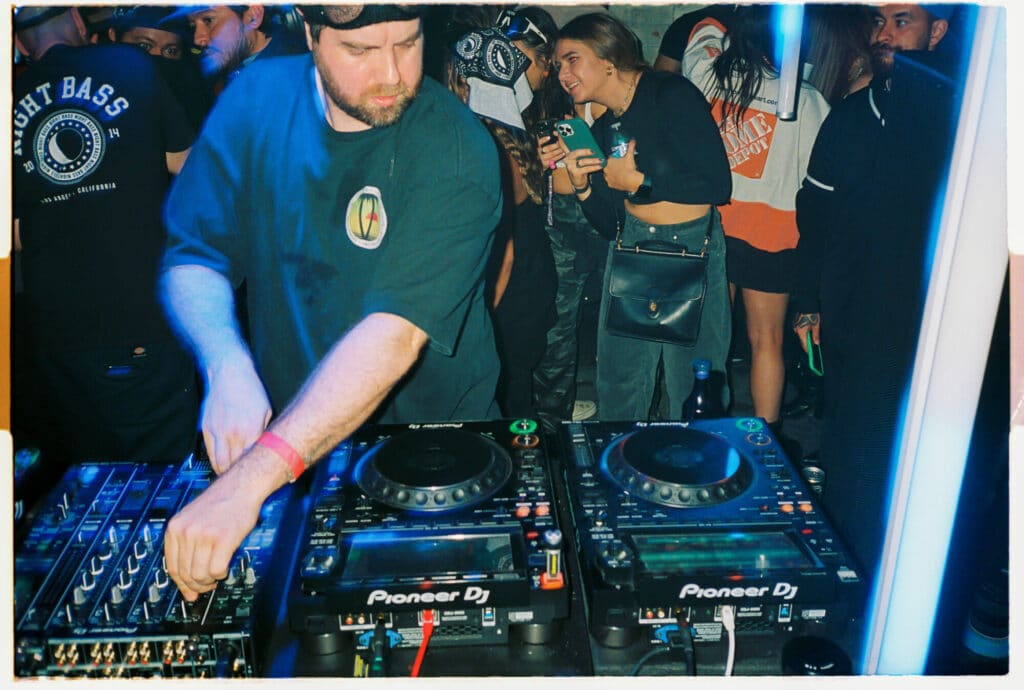 As Casmalia's set came to an end and the clock struck midnight, that was the cue for the first really climactic moment of the night – Jack Beats.
Having to admit my own personal bias here, there is no such thing as a Jack Beats set that doesn't leave you speechless. He is an OG amongst OGs, and when it was time for him to grace the decks, it was game over. For an hour, he relentlessly unleashed a storm of bassline-inspired vibes that perfectly captured the Night Bass spirit.
Jack Beats' wizardry on the DJ decks was an ideal lead into the headlining b2b between Holy Goof and TS7.
Both UK-based artists flown in for this event, Holy Goof and TS7 came together to turn the heat up to 100. Holy Goof's signature style is already known as being more fluid and genre-bending while still staying respectfully within the boundaries of the sound he's pushing. TS7 also brings flexibility to the table and has garnered a reputation for his interesting twists on bassline and UKG. As you can only imagine – the two artists together at the Night Bass 9th Birthday was an utterly winning combination.
Following the epic headlining set, the night flowed into the one and only AC Slater before we ended on a high note with local up-and-comer Star Eyes.
What's great about someone with access to deep cuts like AC Slater is no matter how he starts his sets, by the end, you're dancing out of the palm of his hands. On this night in particular, he deployed tons of tracks that felt like we were going back to the roots of bass house while also testing out new unreleased tracks with the audience. All I can say is, phew, when those tracks get released, we are all in for a treat.
Star Eyes closed out the night in style. A co-founder of the LA-based event series Warped Mode, Star Eyes is known for playing out upper-BPM-inspired house and club with an inherently dynamic energy. She also contributes to the culture by hosting her "Rave to the Grave" podcast and a radio show on Dublab. By the time she finished her set at 4:30 am, she proved why she has been receiving a big wave of recent support from curators and tastemakers.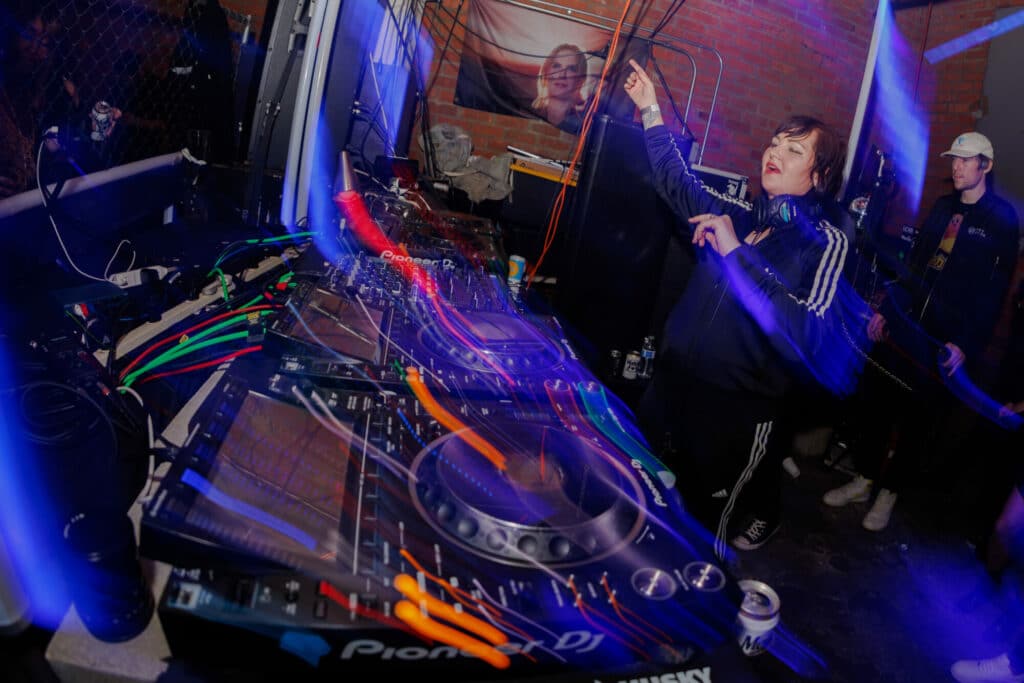 Night Bass 9th Birthday Party was a celebration of the community that built it to where it is today.
It was all smiles at the warehouse last weekend. Everywhere you turned, you could see old friends bumping into each other for the first time in years, and especially in this post-lockdown world, how can there be anything more precious? Noticeably, all the staff on-site were friendly, and the drink prices at the bar were relatively affordable (definitely not formal nightclub prices).
Every element at this show signaled that the party was there for its community to feel welcome and to have an authentic experience, including an adorable photo booth to snap a group picture with your Night Bass family.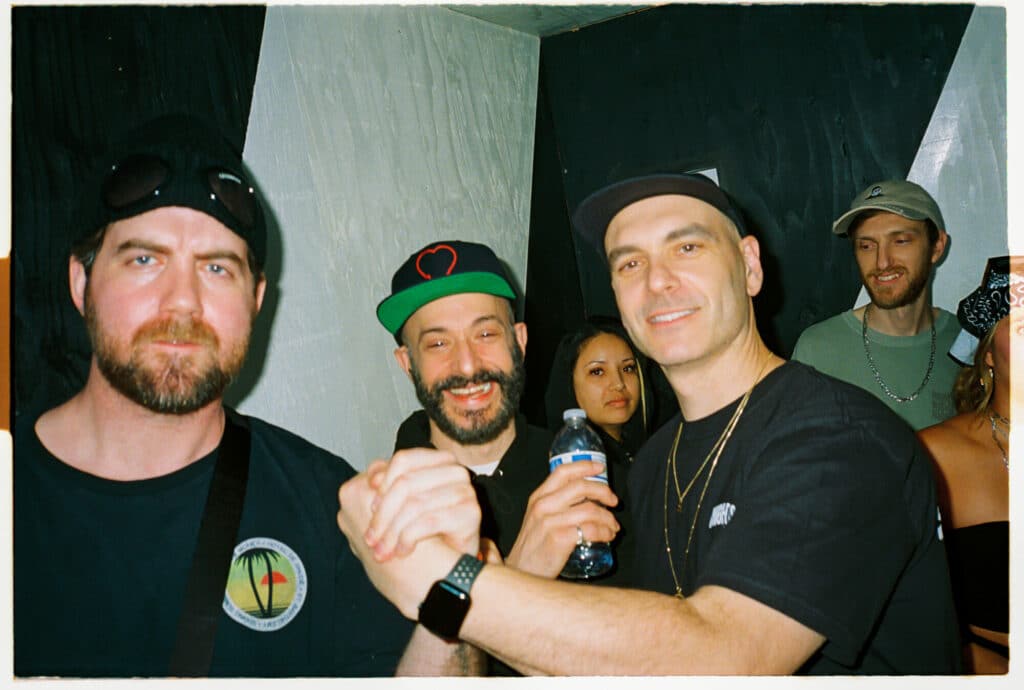 If there was one takeaway from the Night Bass 9th Birthday Party, you should never forget where you came from.
Growing a platform like Night Bass always brings unknown twists and turns on the journey. How do you take underground sounds and translate them globally without losing authenticity? How do you ensure that you're bringing in enough revenue to support your employees and pay staff and artists ethically while also keeping things affordable for your audience? Any entrepreneur in the dance music space ultimately grapples with these questions. Nine years later, it's inspiring to see that Night Bass has seemingly navigated these questions with grace and that on this special anniversary, they chose community. We can't wait to see what the 10th Birthday Party brings.
---
Follow Night Bass:
Website | Facebook | Twitter | Instagram | SoundCloud | YouTube