After a five-year musical hiatus, Thomas Jack is back with a brand new summertime anthem, "Let It Come," on Palm Tree Records.
---
As the pioneer of the mid-2010s tropical house sound, Australian artist Thomas Jack is ready to begin a new era of his musical career. In late 2017, he experienced a feeling that is all too familiar for many artists; a constant state of burnout and exhaustion. He decided it was time for a break and spent the next five years traveling, visiting family, and, most importantly, working on new music.
Now that Thomas Jack had the time to focus on his craft, he honed in on learning a new skill: how to sing. After four years of intense vocal training, his redeveloped voice completely transformed his writing process. His newly-refined sound now incorporates his rich vocals and other live instruments, making it some of his best work to date.
Thomas Jack's new house single "Let It Come" is the perfect representation of his revamped style. As his first release on Palm Tree Records, the track effortlessly blends African and Latin elements topped with his soothing vocals. It presents listeners with a relaxed summertime vibe and is a must-add to your summer playlist. We caught up with Thomas Jack about his recent hiatus, future plans, and "Let It Come." Give it a spin on Spotify or your preferred streaming platform, then read on for our full conversation!
Stream Thomas Jack – "Let It Come" on Spotify:
---
Thank you so much for taking the time to chat with us, and congratulations on your new (and first) release with Palm Tree Records! Before we dive into your new track, I'd like to rewind to 2017, when you announced you were going on a break. What ultimately sparked this decision?
Thank you! There were a few reasons why, but ultimately I just felt uninspired and needed to go back and work on my craft, explore new ideas and sounds, and also work on my voice.
In what ways did going on a hiatus help you grow both personally and as an artist? What did you learn about yourself?
I think it's really important for everyone to know when to step back and take a break; that time needed will ultimately be your own decision. I never felt rushed to continue and always aimed to do my career at my own pace, keeping it as a passion and not a job. The love for creating music is what I truly care about.
You set a precedent for other DJs to follow, inspiring them to put their mental and physical health first. What advice do you have for other DJs also looking to take a break?
If you are feeling burnt out or uninspired, take a break, feel into how you're feeling. The most important thing is loving what you do and being happy doing it. When it starts to feel like a job, take a step back. You'll create and perform at a much higher standard.
Your latest release, "Let It Come," features your vocals, a skill you honed in on during your time off. What influenced you to begin taking voice lessons? Did learning to sing impact your production skills?
I was always fascinated by the voice, the way we communicate with each other, the power it has to express emotions and who we are, and talking to others in the world around us. And that our voice is ultimately the only thing we take with us when we finally leave.
When I'm songwriting, it allows me to communicate to the listener on a more personal level, and I've always found that incredibly special, so my aim was to use it to the best of my ability.
Does "Let It Come" feature any other new skills/techniques you learned?
I'm always learning with every song I make, trying and experimenting with new sounds and styles. I'm always looking to grow in what I love and continue to challenge myself.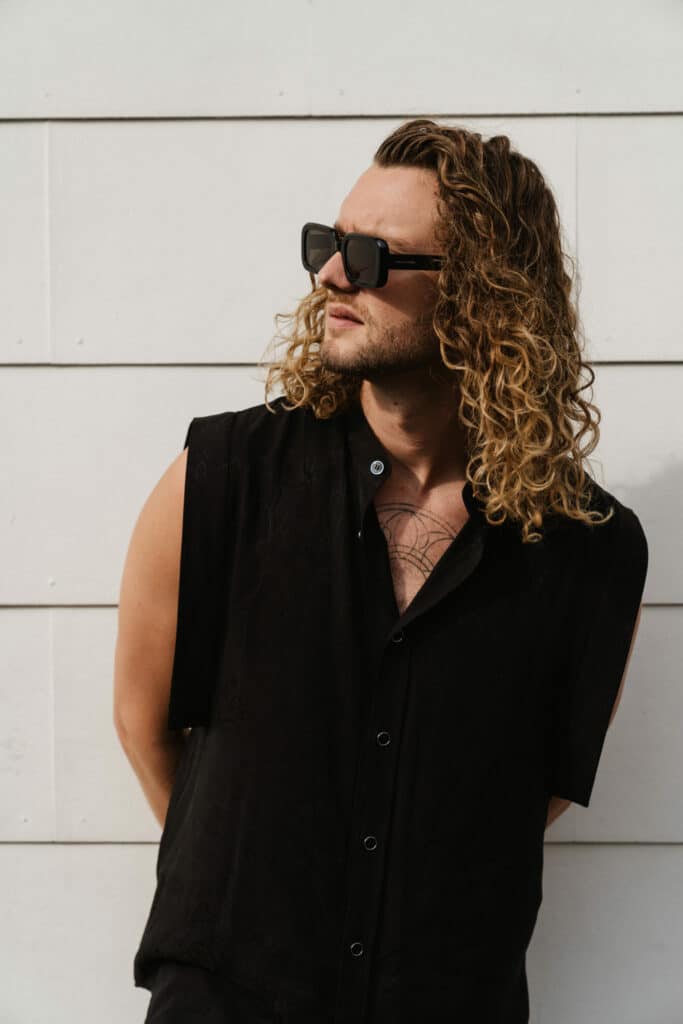 Singing comes with a whole new territory; writing lyrics. How do you find inspiration when writing lyrics? What's the backstory on the lyrics for "Let It Come"?
Finding inspiration is a weird one. It definitely has its ups and downs, sometimes it comes to you, and sometimes it doesn't.
This song is really special to me. I took a step away from my career for a while and reconnected with the creative process again. "Let It Come" is about following your bliss and what the universe has in mind for you to play out. The opening line, "Time may run, I'm walking, so never jump the gun," is about having patience, staying true to yourself, and that what you need will always come to you – remembering not to get caught up in things and ultimately trusting the process, living life without contemplation knowing that what is meant to happen will.
When you start touring again, do you plan to sing your tracks live?
I'll always DJ, but having a live show has been a goal of mine for quite some time, with the ability to be able to really make a live show your own and unique for the audience.
Being that this is your first release on Kygo's imprint Palm Tree Records, what do you feel makes Palm Tree Records the perfect home for this track?
It feels like the right home for me as I have full support in being able to express myself, make the music I want to, and enjoy the process.
How do you feel your new relationship with Palm Tree Records will impact the next chapter of your career?
Artistically I'm creating at my highest vibration, and I think knowing that I have support and the freedom to be true to myself is going to make this next chapter of my career so important and special for me.
Finally, what else can fans expect from you in the coming months?
A lot more music, which I am really excited to be able to share. We are also working on some more shows.
---
Follow Thomas Jack:
Website | Facebook | Twitter | Instagram | SoundCloud | YouTube