Seven Lions returns with a remix package for Beyond The Veil with MitiS, 3LAU, Trivecta, Kompany, and more.
---
It is undeniable that Seven Lions had a remarkable year in 2022, thanks to the success of his debut album, Beyond The Veil. With a career spanning over a decade, releasing singles, small EPs, and Ophelia Records volumes, the album by the boss himself received critical acclaim and widespread recognition from fans all over the world. To continue the momentum, the Ophelia founder wasted no time and released a deluxe edition of the album at the beginning of the new year, but Seven Lions did not stop there. It's was now time to drop a remix care package. 
The remix package for Beyond The Veil features a lineup of talented artists who have each contributed their signature touches to specific tracks on the album. Au5, Trivecta, and 3LAU, are just a few of the names that have taken part in the project, as well as STAR SEED, Kompany, REMNANT.exe, Oddly Godly, and Far Out also lending their skills to the remixes. With this roster of artists, fans can expect a range of emotional touches to add new dimensions to the already impressive tracks. Each artist brings their unique perspective and style to the remixes, resulting in a diverse and dynamic collection of reimagined tracks that are sure to captivate listeners.
Seven Lions teamed up with Gem & Tauri to remix his own song "Miss You," infusing a pulsing dance beat and soaring synths, creating a powerful and emotional electronic anthem. The remixes of "Stop Thinking" by MiTiS and "Between" by Trivecta have effectively conveyed their respective tracks' true meaning through skillful production choices. MiTiS utilized his signature soaring synths and emotional touch to elevate "Stop Thinking," while Trivecta incorporated an emotional loop into the drop of "Between," to reveal the tracks' underlying emotions.
The remix package not only showcases the creativity and talent of these artists, but also highlights the collaborative nature of the electronic music scene. With each artist building upon the work of their peers, the remixes pay homage to the original album while bringing fresh energy and excitement to the project. Fans can look forward to an unforgettable listening experience that showcases the very best of the genre.
Check out the remix package on your favorite platform, and let us know your thoughts on Twitter.
Stream Seven Lions – Beyond The Veil (Remixes) on Spotify:
---
Seven Lions – Beyond The Veil (Remixes) – Tracklist:
Stop Thinking (feat. Lights) – MitiS Remix
Call On Me (feat. Vancouver Sleep Clinic) – Au5 Remix
Between (feat. Eli Teplin) – Trivecta Remix
Miss You (feat. GG Magree) – Seven Lions and Gem & Tauri Remix
Stop Thinking (feat. Lights) – STAR SEED Remix
Falling Fast (feat. GG Magree) – 3LAU Remix
Every Time (feat. So Below) – Kompany Remix
Someday – REMNANT.exe Remix
Falling Fast (GG Magree) Oddly Godly Remix
Beyond The Veil (feat. JT Roach) – Far Out Remix
Beyond The Veil (feat. JT Roach) – Far Out Extended Mix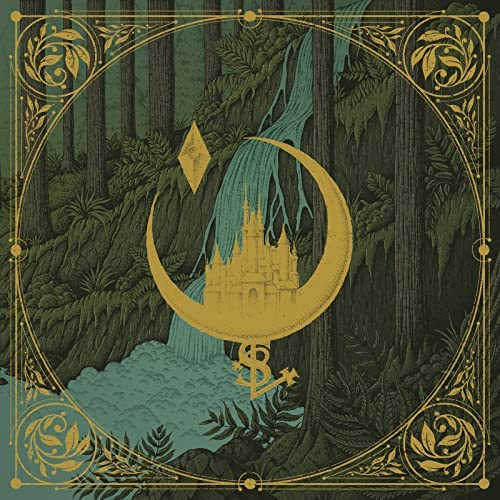 ---
Follow Seven Lions:
Website | Facebook | Twitter | Instagram | SoundCloud | YouTube | Twitch