After months of anticipation, Trivecta officially released The Way Back Up, his debut album on Ophelia Records that's filled with gems.
---
While Trivecta's earliest releases arrived on imprints like Monstercat and Thrive Music, he's truly come into his own after becoming a member of the Ophelia Records family back in 2018. After releasing a number of singles on the label that included "Island" with Seven Lions, Wooli, and Nevve, "Wasteland," and "Twilight of the Gods," it was fitting for them to be the home for his debut album. Now, the biggest body of work from Trivecta, The Way Back Up, has been unveiled for the world to hear.
The Way Back Up is composed of 13 tracks that demonstrate Trivecta's impressive range of diversity. The first single, "Sail Away," arrived back in February to give his fans a taste of what was in store. This explosive, yet beautiful track features melodic highs and gritty bass drops that are paired with the powerful, uplifting vocals of singer-songwriter, Jason May to make it truly stand out.
Following the release of the title track, the second album single, "Open Road," showcased Trivecta's range of diversity. It blends his production style with Rico & Miellas' grassroots background. The guitar-heavy verses are paired with an empowering, yet down-to-earth vocal performance. Trivecta continued to set the tone for the album with its third and final album single, "Back To The Start." It features a subtle house beat that accompanies Isaac Warburton's vocals with Trivecta's signature genre-crossing sound.
Aside from "Horizon Lines" and "Just A Closing Note," the rest of the tunes on The Way Back Up sees Trivecta team up with other renowned artists. He flawlessly swaps from banging techno on "The Gallows" with Fagin to melodic dubstep on "The Loop" with RBBTS, and even touches on the golden age of electro/progressive on the instant mainstage anthem "Empty Oceans" with Emmy award-winning singer-songwriter, Matluck. 
Casey Cook radiates her voice over the bassline of "Castle Walls" while Amistat comforts fans on "Silence" to further showcase Trivecta's range as he explores the realm of house music. The "folk bass" production elements are found on acoustic-minded tracks "Drinking Like Kings" which sees Woodlock join in on the fun, as well as "Memory Away" with fakelife. And if you're looking for a comforting tune to put on then there's no doubt that "Half A World Away" with Sarah de Warren is the tune for you – it's a true melodic masterpiece.
The Way Back Up illustrates Trivecta's incredible production skills as he takes his next steps into the spotlight. Now that his debut album has been released for the world to hear, he's gearing up for his first-ever headline tour to promote it. Listen to the album on Spotify or your favorite streaming platform, and be sure to let us know what you think in the comments!
Stream Trivecta – The Way Back Up on Spotify:
---
Trivecta – The Way Back Up – Tracklist:
Sail Away (ft. Jay Mason)
Open Road (ft. Rico & Miella)
Drinking Like Kings (ft. Woodlock)
Horizon Lines
Castle Walls (ft. Casey Cook)
The Loop (ft. RBBTS)
Memory Away (ft. fakelife)
Silence (ft. Amistat)
Empty Oceans (ft. Matluck)
The Gallows (ft. Fagin)
Back to the Start (ft. Isaac Warburton)
Half a World Away (ft. Sarah de Warren)
Just a Closing Note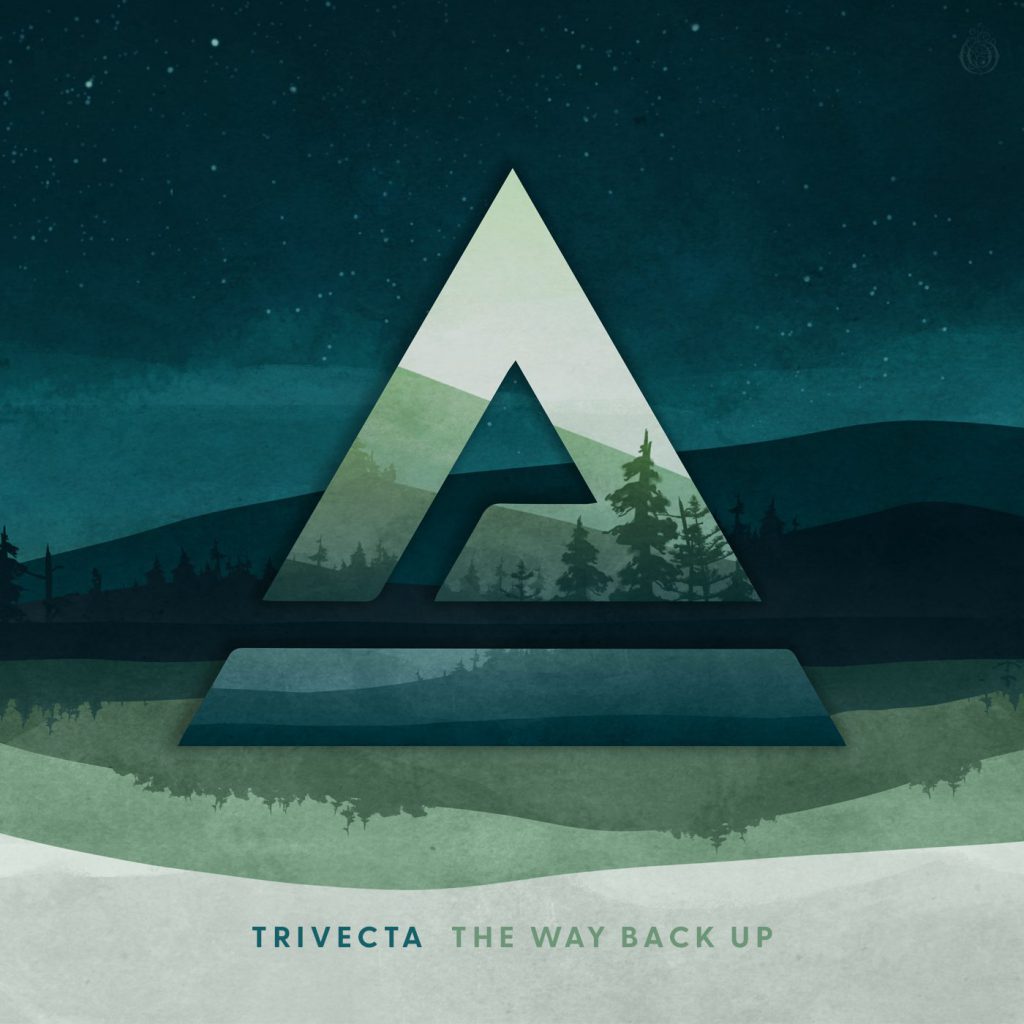 ---
Follow Trivecta on Social Media:
Website | Facebook | Twitter | Instagram | SoundCloud | Twitch