Paavo Siljamäki, aka P.O.S, returned to Los Angeles for the first time since ABGT500 weekend and gifted fans with a surreal set.
---
It seems like just yesterday that Anjunafamily members from all walks of life descended upon Los Angeles to experience all that ABGT500 and Anjunadeep Open Air had to offer. Flash forward six months, though, and you would find many of Above & Beyond's faithful following making their way to the City of Angels once again – this time to catch Paavo Siljamäki take the stage under his P.O.S alias on his Deeper Tales album tour.
P.O.S had already graced the stage at a handful of venues on his album tour, but this stop felt like one that would be extra special – even if there were a few bumps in the road on the way to the show. Originally slated to take place at Academy LA on their patio, the venue was suddenly shifted days before the show was set to take place. The new space, LA Historic Park on The Promenade, was a bit of a surprise for the shift but a welcome one.
While this might be a familiar venue for many longtime members of the scene, it wasn't the full park that has featured shows like Lane 8's This Never Happened showcase. Instead, it was a sectioned-off portion that, while starkly different from the vibe at Academy LA's patio, offered plenty more space and still retained its intimate atmosphere.
The parking was seamless, there was no line for entry, bathrooms, or bars inside the venue, and while it could have a second food option, the one food truck on site was a pleasant surprise. And there was even a cute neon sign from Steeleism, one of my favorite artists I first saw at Burning Man, sitting on the stage that read "You Belong Here." Paired with the positive vibes of the Anjunafamily in attendance, I couldn't have asked for a better way to spend my Saturday. If this is a new outdoor venue for shows like this to take place, I highly recommend checking it out.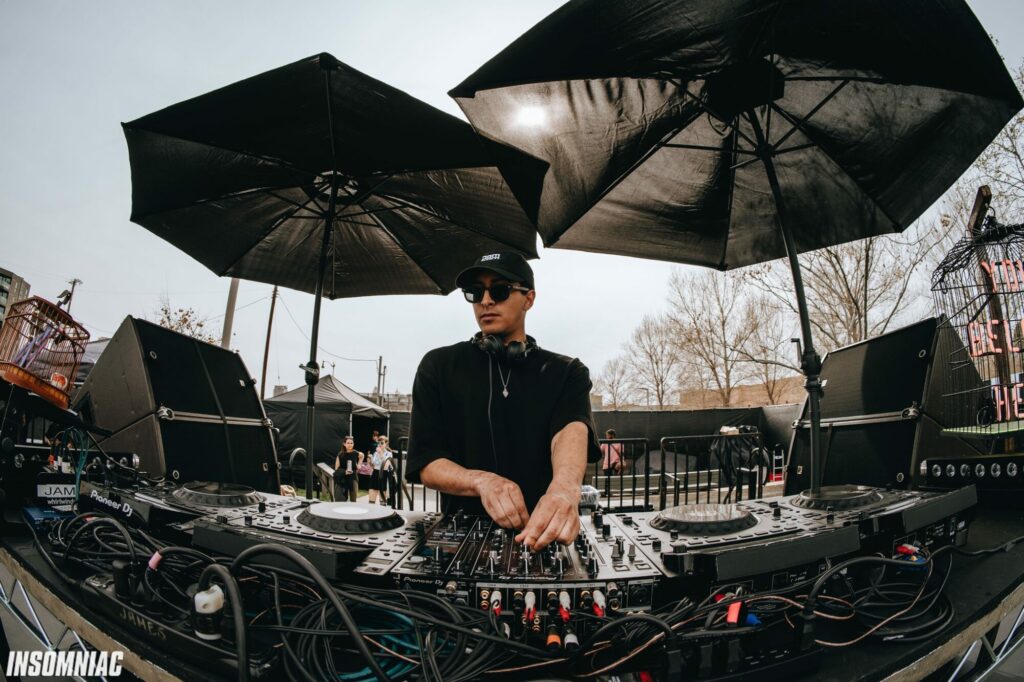 We arrived early to scope out the new venue as 28mm graced the small crowd with his progressive style.
28mm's vibrant tunes played in contrast to the gray skies overhead as everyone began to flock into the venue, which included a number of other artists in that realm, like Julian Gray and Mavros, who had come out to support the show. It was great seeing so many people reconnecting with friends, old and new alike, as the crowd began to swell in size.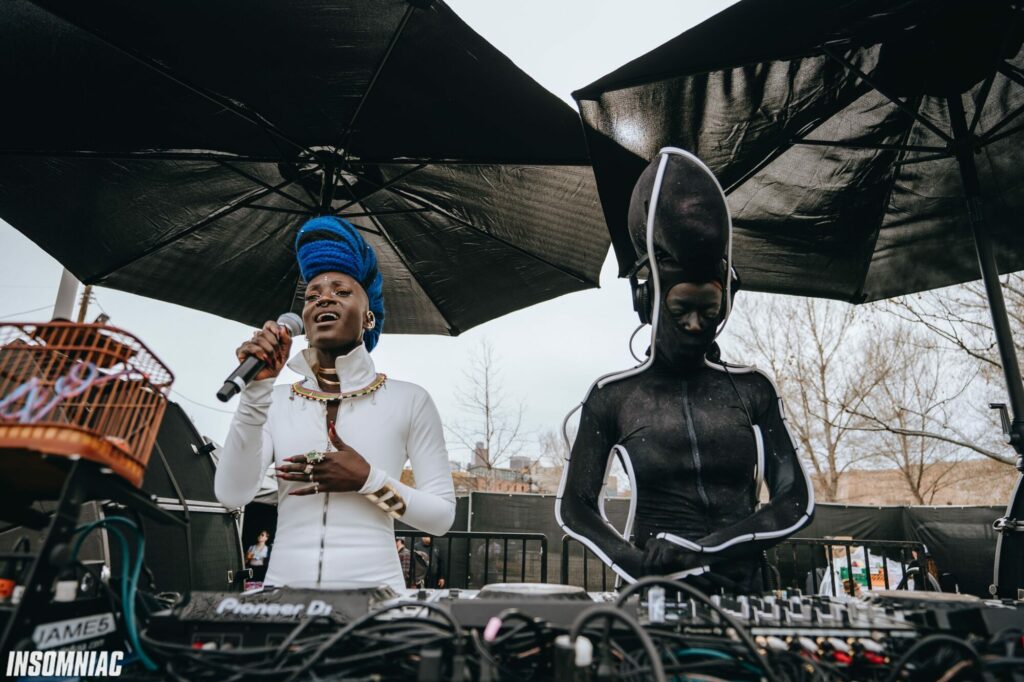 Senegalese artist Marieme was up next to perform her first-ever vocal DJ set and donned a stunning outfit on stage that was fit for the catwalk.
For those unfamiliar, this singer-songwriter has been featured on a number of tunes, such as Spencer Brown's "Stuck" and "Reflex," along with P.O.S and Spencer Brown's "It's Me," which is due out on Deeper Tales. Joining her on stage was Asphodele, who wore an outfit to match as she helped keep the beat aligned behind the decks as Marieme belted out some of her most stunning tunes.
One of the hottest rising acts in the Anjunabeats family, Chris Giuliano, made his way to the stage next.
Chris Giuliano kicked the energy up a notch as he ran through a number of trance and progressive gems throughout his set. If you haven't yet had the chance to catch him play, or haven't listened to his music yet, make sure you do so soon because he's bubbling up to be one of the bigger future stars in the Anjunafamily and deserves plenty of love.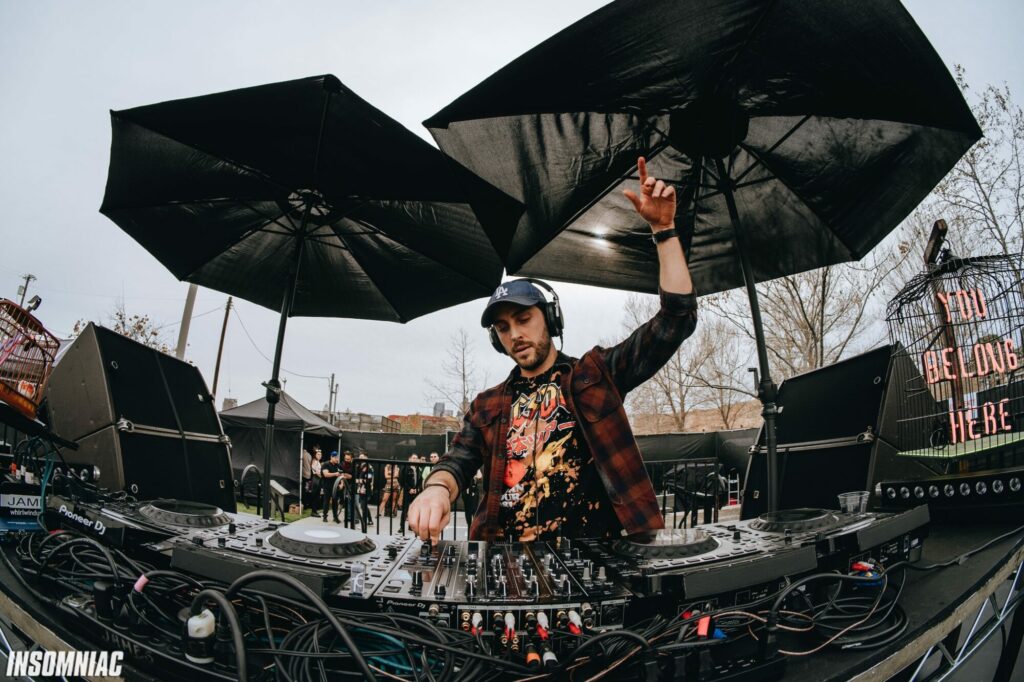 After Chris Giuliano moved the crowd, it was time for the man of the hour, P.O.S, to take the stage.
Having only caught P.O.S once before at Anjunadeep Open Air, I went into this set only with the notion that deep progressive soundscapes would dominate this performance. Of course, with Deeper Tales still yet to be released, there were a number of IDs littered throughout the set. P.O.S did run through some of the recent tracks that have been unveiled, like his long-awaited tune with Spencer Brown, "Polar Bears."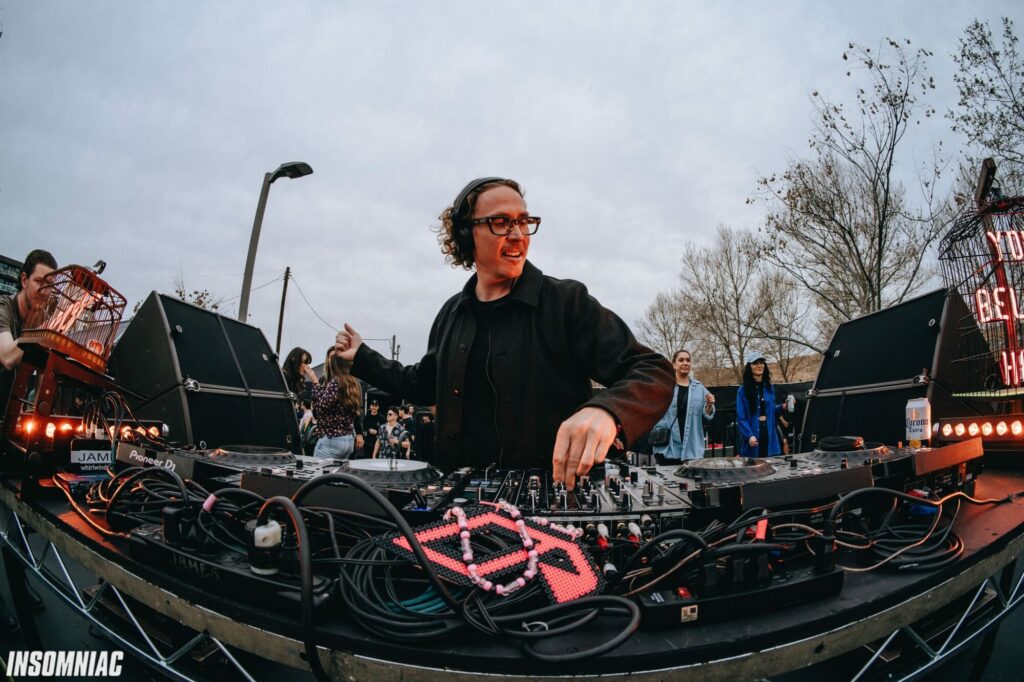 Vibes were high as he masterfully built the energy from its early chilled-out atmosphere to moments where the bangin' beats had the crowd dancing in unison.
While P.O.S showed how he could seamlessly blur the lines between progressive house and trance, the bigger takeaway from the experience was just how happy he seemed to be. Paavo's beaming smile was infectious as he bounced around on stage, and in between mixing tracks, he even took the time to sign the merch that fans passed up to him.
P.O.S closed with his remix of Queen's "Who Wants To Live Forever," offering a moment of reflection for those who had made their way to LA Historic Park and putting a proper bow on this incredible experience. The Deeper Tales tour just ended its first leg, so make sure you catch him when he heads to a city near you in the future to catch his uplifting vibes firsthand.
---
Follow P.O.S:
Facebook | Twitter | Instagram | SoundCloud | Spotify | TikTok