Kasablanca returns to Anjunabeats with their latest EP in tow that features sublime electronic grooves, Lucid Audio.
---
If there's one duo on Anjunabeats that has really captivated the scene lately, it's Kasablanca. Last year they won over the hearts with the release of their Immunity EP before setting for stun with their live performances that are filled with energy and just enough emotion to make anyone get lost in their feelings while on the dancefloor. Their recent sets on the Am I Dreaming? tour only further proved their dynamic abilities on stage as they traversed North America and trotted to Brazil and India before heading to Ultra Miami last weekend.
Late last year, Kasablanca began the journey to the release of their latest EP, Lucid Audio. This kicked off with the release of "Dream About You" in October and "Crucible" in December. To kick off 2023, the duo dropped off "Am I Dreaming?," effectively giving their growing fanbase another taste of delicious electronic goodness. Now, the full EP has arrived with its final single, "In Sequence," to complete the four-track ride.
Each track on Lucid Audio features a gorgeous soundscape to get lost inside with everything from booming basslines and retro wave vibes that will have you feeling like you're in the '80s while also packing in vocal layers for added effect. The newest track in the collection, "In Sequence," has been teased at their live shows lately and is an absolute jaw-dropper with its atmospheric elements and vocals that will strike a chord with anyone who loves Underworld's "Born Slippy."
Those hunting for their next fix of Kasablanca live can check out their set at Printworks when they join Above & Beyond, FVDED in the Park in Canada, or at Group Therapy Weekender this summer. Keep your eyes peeled for more shows to be announced in the coming months as they continue to sweep everyone into their futuristic realm.
Listen to Lucid Audio on Spotify or your preferred platform, and stay tuned for more tunes from the minds behind Kasablanca by following them on social media.
Stream Kasablanca – Lucid Audio on Spotify:
---
Kasablanca – Lucid Audio – Tracklist:
Am I Dreaming?
In Sequence
Dream About You
Crucible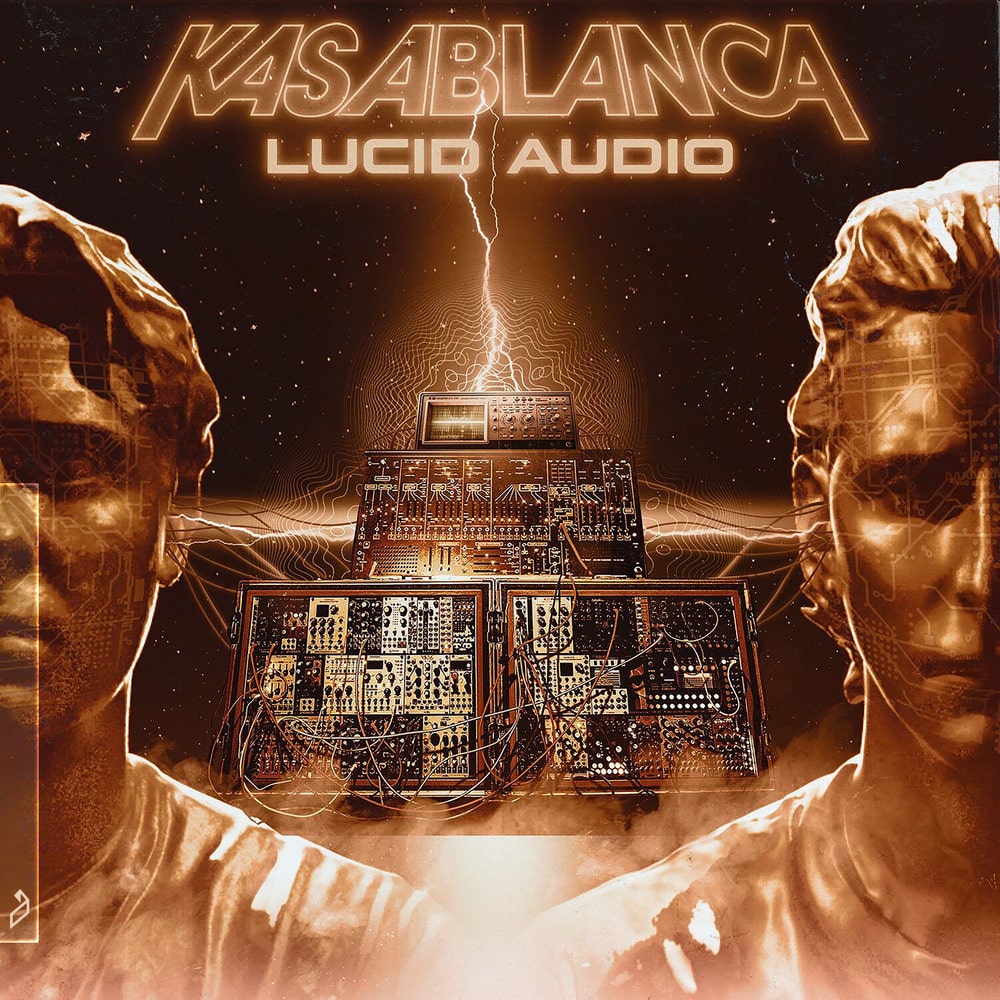 ---
Follow Kasblanca:
Website | Facebook | Twitter | Instagram | SoundCloud | YouTube