Rising bass artist Tripp St. makes his way to WAKAAN and delivers the trippy Gallery Of Sound for his debut EP on the imprint.
---
Turn back the clock to 2020, and you'll find Tripp St. taking the first steps of his career. Since then, this rising artist in the scene has turned heads with releases that landed on CloZee's imprint Odyzey and mixes that have showcased his unique take on production in the bass realm. Additionally, he's graced the stage at festivals like Sonic Bloom, Gem & Jam, Triple Rainbow, and more along the way.
This year has seen Tripp St. continue his journey through the ranks of the scene with his track "Lemonade" finding a home on SSKWAN's Synergy compilation, and now he's graced WAKAAN with his presence with his debut EP on the imprint – Gallery Of Sound. The six-track EP showcases his dynamic blend of freeform bass sounds that will leave you bopping right along to the beat and finding your funky groove as the seconds melt away.
While each track found within Gallery Of Sound offers something fresh and exciting from Tripp St., there are a few tracks that stand tall among the rest. The lead track, "Head Rearranger," kicks everything into gear with its distorted bass and vocal chops that provide a quality punch to get your body moving. "I Won't Stop" sees Tripp St. enlist the talents of MC Jumanji for a sick lyrical flow that fits perfectly over the bassline that oscillates with ominous synths throughout. "The Biscuit" is another stunner as well, with its concoction of atmospheric freeform elements, a touch of distortion, and bouncy nature.
The inspiration for the title "Gallery of Sound" comes from the name of the first record store I bought music at when I was younger. They didn't really enforce the age limits, so I was able to get any CDs I wanted growing up. They throw free concerts in the back of the store and really made a cool little community for us while they could. I wanted to pay homage to those good times with this title.

Tripp St.
Listen to Gallery Of Sound on Spotify or your preferred platform, and make sure to follow Tripp St. on social media to stay in the know on future releases and shows!
Stream Tripp St. – Gallery Of Sound on Spotify:
---
Tripp St. – Gallery Of Sound – Tracklist:
Head Rearranger
I Won't Stop (ft. MC Jumanji)
Go Low
Who Got The Funk
Keep It On
The Biscuit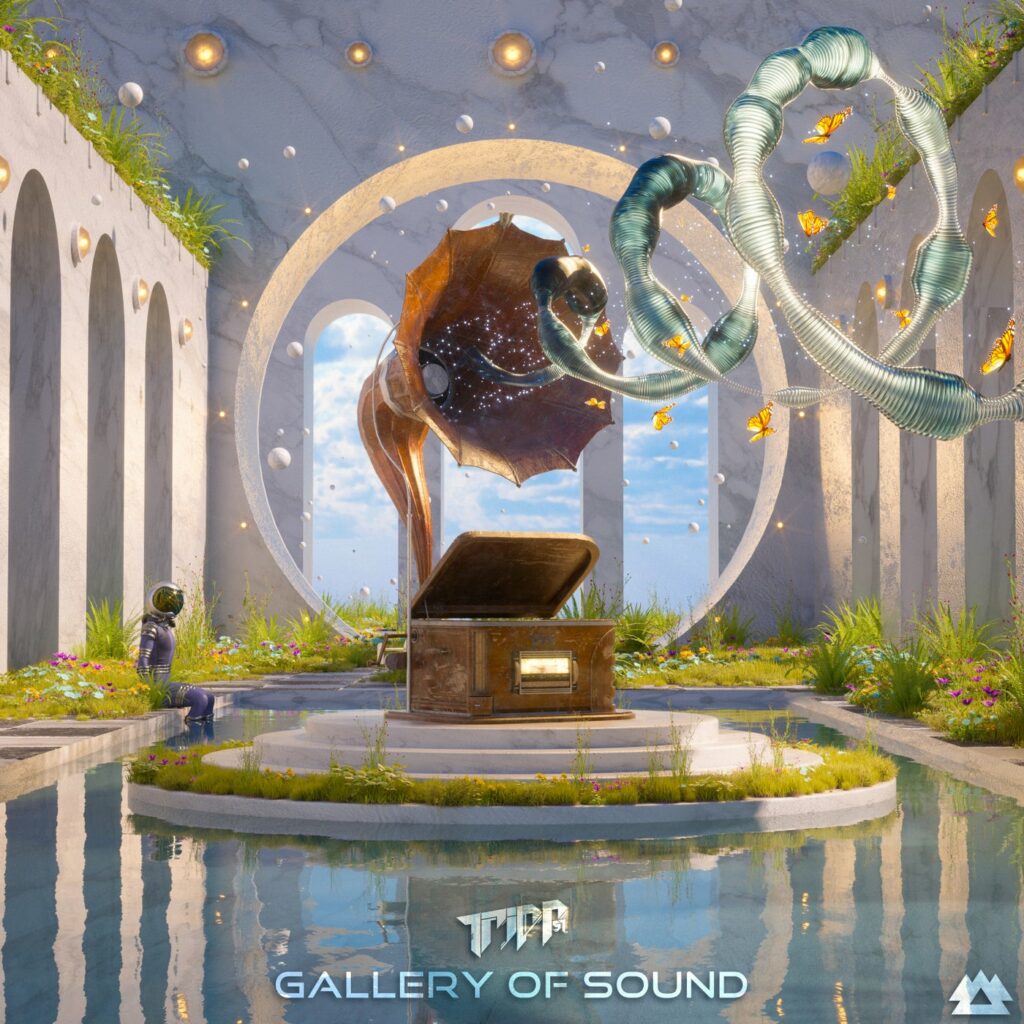 ---
Follow Tripp St.:
Facebook | Twitter | Instagram | SoundCloud | Twitch