€URO TRA$H, Yellow Claw's house alias, releases their debut album filled with bouncy house heaters on their Barong Family imprint.
---
Yellow Claw debuted their house and techno alias €URO TRA$H (pronounced Euro Trash), named after a slang term for wealthy Europeans, nearly two years ago. Following their USA debut last spring on an Art Car at EDC Las Vegas, they have played several shows as this alias worldwide, including stops at Exchange LA and in Asia, along with an appearance at Tomorrowland when they hosted the Barong Family stage.
After several singles were released, party boys Nils and Jim have now dropped their debut album under the alias, ¥€$, on Barong Family. This album has several tracks centered on the theme with the term their alias is named after, in addition to many collaborations with talents of Asian vocal artists such as Syaqish, Ramengvrl, Asian Eros, and Lil Asian Thiccie. Akin to their original Yellow Claw brand of party vibes and money-centered ideology, their alias album maintains this brand expanding their genre-bending abilities.
Make sure to party with and stream €URO TRA$H's debut album on Spotify or your preferred platform, and read on for our in-depth review of their new house bangers!
Stream €URO TRA$H – ¥€$ on Spotify:
---
"Be Yours" gently eases listeners into the album and introduces everyone to the duo's on-brand theme of ladies, money, and partying.
€URO TRA$H provides a humble beginning with "Be Yours" that features a smooth, echoing house beat easy on the ears while utilizing the melodic vocals of Syaqish. The Indo-Dutch singer's calming vocals, in combination with the soft claps, prepare you for the heat to follow. "Six Figures" turns up the heat with the vocals of Latina influencer and singer Almondmilkhunni mixed with a groovy house beat that makes it easy to follow the looping audio sample commanding the listener to dance. Then, €URO TRA$H cashes in on Kathy Brown's singing talents, reminiscent of classic R&B songs, by placing them on top of a bass-driven house beat and disco-infused synths in "Everything Tonight."
Creditworthy trap vocals of previous collaborator Bok Nero turn up the party in "So Hypnotic." This collaboration with house all-star Wax Motif sees €URO TRA$H give everyone another bouncy house track with an on-brand theme featuring club-worthy lyrics describing the mesmerizing and hypnotic body of a stripper the vocalist is "tipping."
Maintaining the party mood, "1F2F" features another previous trap collaborator, OGAQUAFINA, who emphasizes the lack of giving any "F"'s while drunk. The following dance-worthy track, "Dipped In $ugar," is also perfect for any club-goer as it metaphorically states the clothing of the one "dipped in sugar" obviously exudes extreme wealth.
"Pop That Pu$$y" maintains the party vibes by providing the direct message of dancing to the music.
On loop through the entirety of the track, the track "Pop That Pu$$y" commands the listener to "shake that ass" with a lack of depth in lyrics and variation using repetitive claps and kicks. Although the track lacks complexity and variation, it gets the intended message across efficiently. Comparatively, the following track
"No Tinder" with Ramengvrl emphasizes the message of dancing with the sample "I pop shit" on a repetitive loop through both drops. Keeping with the continuity of the theme, their track with Just Jake, "Gwan," slang for "go on," and the previously released tune "The Function" with Sky Sky provide more complex verses atop varying samples and a bouncy house beat, all with the same takeaway message of moving your body to the music.
The confidence boost of being "that bitch" is portrayed in "Broke Bitch," which features vocals from Lil Asian Thiccie. This track is perfect for those that are feeling good in their own skin regardless of financial status. Similarly, "B€NZ" sends the message of self-confidence and wealth as Syaqish returns on the album. Both tracks use similar basslines through their drops to get the message across further. Then, the vocals of Asia Eros in "De$$ert" demand their sex to be treated like dessert, exuding feminine hyper-confidence amidst dance-worthy house drops as the income-driven motif of the album comes to a close.
Although many of the elements found in the tracks on this album are similar, the "trashy" duo maintained the theme they named their alias after – wealthy Europeans. €URO TRA$H did an exceptional job of delivering club-worthy, dance-ready tracks that send the shallow message of dancing at the club and flaunting wealth and ego throughout its entirety.
---
€URO TRA$H – ¥€$ – Tracklist:
Be Yours (feat. Syaqish)
Six Figures (with Breaking Beattz and Almondmilkhunni)
Everything Tonight (feat. Kathy Brown)
So Hypnotic (with Wax Motif and Bok Nero)
1F2F (feat. OGAQUAFINA)
Dipped In $ugar
Pop That Pu$$y
No Tinder (feat. Ramengvrl)
Gwan (with Just Jake)
The Function (feat. Sky Sky)
Broke Bitch (feat. Lil Asian Thiccie)
B€NZ
De$$ert (feat. Asia Eros)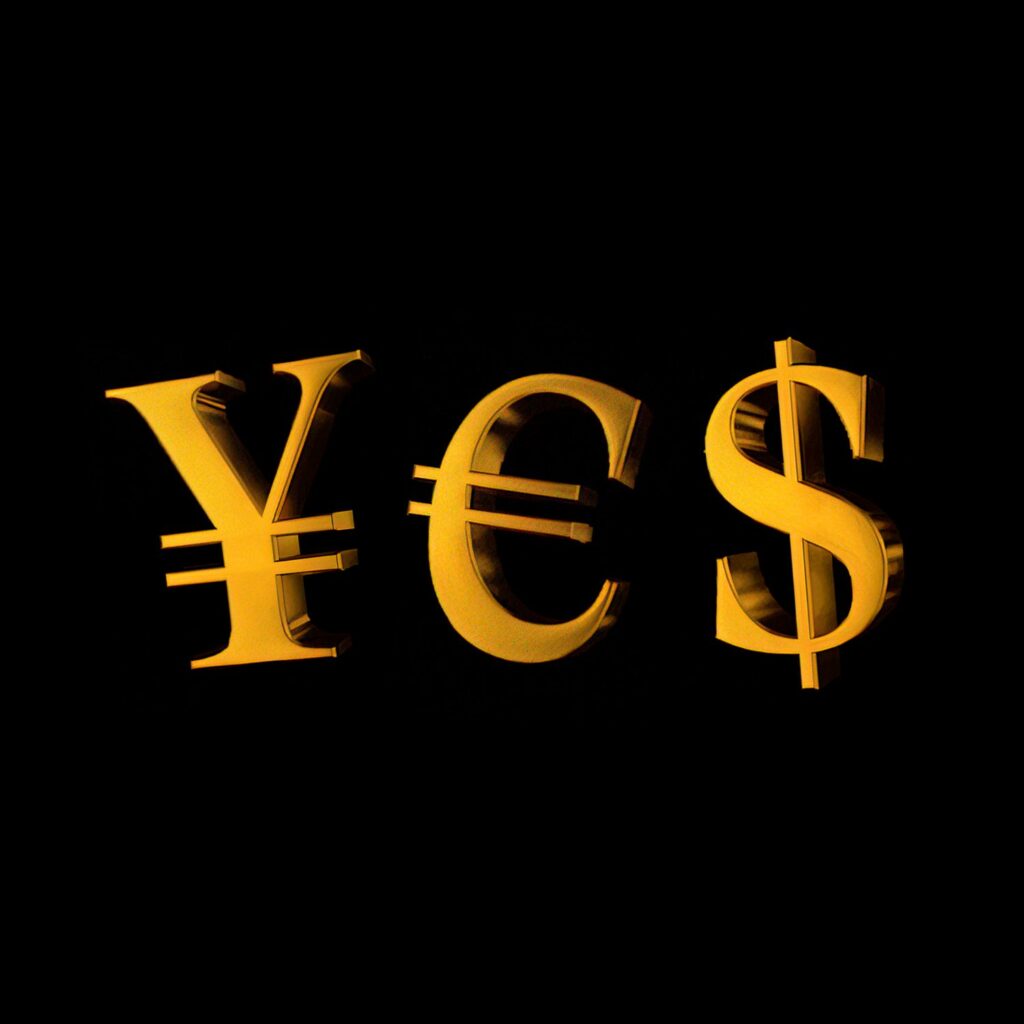 ---
Follow Yellow Claw:
Website | Facebook | Twitter | Instagram | SoundCloud | YouTube