Berlin-based techno gem BEC takes her talents to Factory 93 Records with the release of her energetic three-track EP, Phantasy.
---
London-born, Berlin-based DJ and producer BEC has made quite a bit of noise since entering the scene in 2016 with her entrancing melodies, mind-bending synths, and punchy percussion – and she's only getting better with each passing year. With two albums and nine EPs released in that time, her work ethic has seen her reap rewards as she garnered the attention of some of the techno community's biggest stars while also impressing crowds at iconic nightclubs like Amensia and massive festivals such as Awakenings.
Last year, BEC made her way to Factory 93 Records for the release of her Bring Me Up EP, and now in the second month of 2023, she's landed a fresh helping of tunes on the Phantasy EP that are primed for late-night raves worldwide. The EP kicks into full gear with its title track, which doubled as its lead single that arrived back in January. This track provides a strong drive deep into the EP with its forceful nature that sets the tone for the project with stunning sound design, a persistent and punchy bassline, and a wide array of both dreamy and emphatic synthesizer work.
The EP takes a groovy turn as it heads into the second track, "Level Up." The track is carried through by two vocal samples that go back and forth as the song's main melody. Filled with many excellent percussive moments and momentum shifts, the arrangement stands out as it rises and falls throughout its runtime. Then, BEC concludes the ride with the otherworldly "Transcend." With a spooky hook chanting "leaving my body… leaving this dimension… leaving earth… transcend up above," this track is guaranteed to be the point in the rave that sends you out of this universe.
The Phantasy EP displays why BEC continues to set herself apart in the techno scene. Be sure to check out BEC's latest release on Spotify or your preferred music platform, and let us know your thoughts on Twitter!
Stream BEC – Phantasy EP on Spotify:
---
BEC – Phantasy EP – Tracklist:
Phantasy
Level Up
Transcend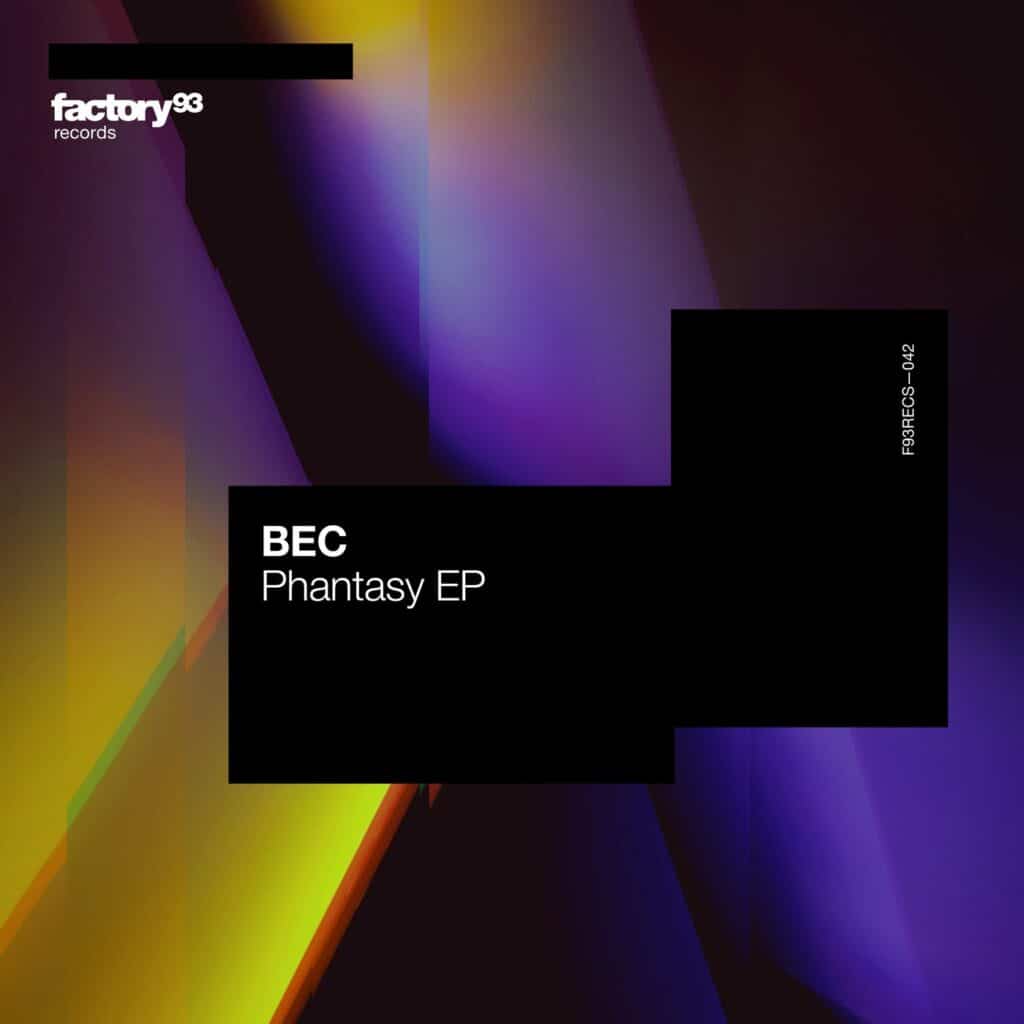 ---
Follow BEC:
Facebook | Twitter | Instagram | SoundCloud