Modern house music fans may not recognize its origins in Black music, but we must honor and understand this history.
---
Last year, I made my first pilgrimage to Movement Detroit and spent three days reveling in the diverse range of electronic music presented there, but house and techno were unabashedly at the forefront of this festival. And where there's house music, there's black music. As more than one artist at Movement put on their video screens, "House Music Is Black Music." Many fans today enjoy this music without understanding its origins and how attached the music and culture were at the onset. We're here to remind fans that a little knowledge goes a long way in honoring the depth of talent in the Black music scene that created the house scene we know and love today.
We asked two artists about how their culture and upbringing influence their artistry today. HoneyLuv and Francis Mercier have similar yet different backgrounds but share a common thread. Each responded to the question, "How has your culture and background shaped your sound as an artist? And how would you like to see the industry or fans honor dance music's black origins as the scene evolves?"
HoneyLuv asks fans to dig into the history of the music they love, which will only heighten their appreciation.
Cleveland might not be the first city to come to mind when you think of house music. Yet artists like Green Velvet, Dom Dolla, and HoneyLuv can be found at the local clubs on any given night. Former basketball player and Navy sailor HoneyLuv has honed her craft through hip-hop and R&B as she found her way to house music. It's clear that she's right at home in her current scene, with groovy sounds that have graced the stage at multiple nightclubs and festivals, with appearances at Project GLOW, Hangout Fest, and Tomorrowland on the horizon.
Growing up in Cleveland and the DMV, I was surrounded by so many types of genres of music. Especially growing up in the 90s, it has heavily influenced the music that I am creating as an artist. I was exposed to a lot of soul music as well, and I am always putting that feeling into my music because it's really important to me that I do. I always find myself taking elements from the songs from the 90s that I grew up on and implementing those sounds into my own music.

HoneyLuv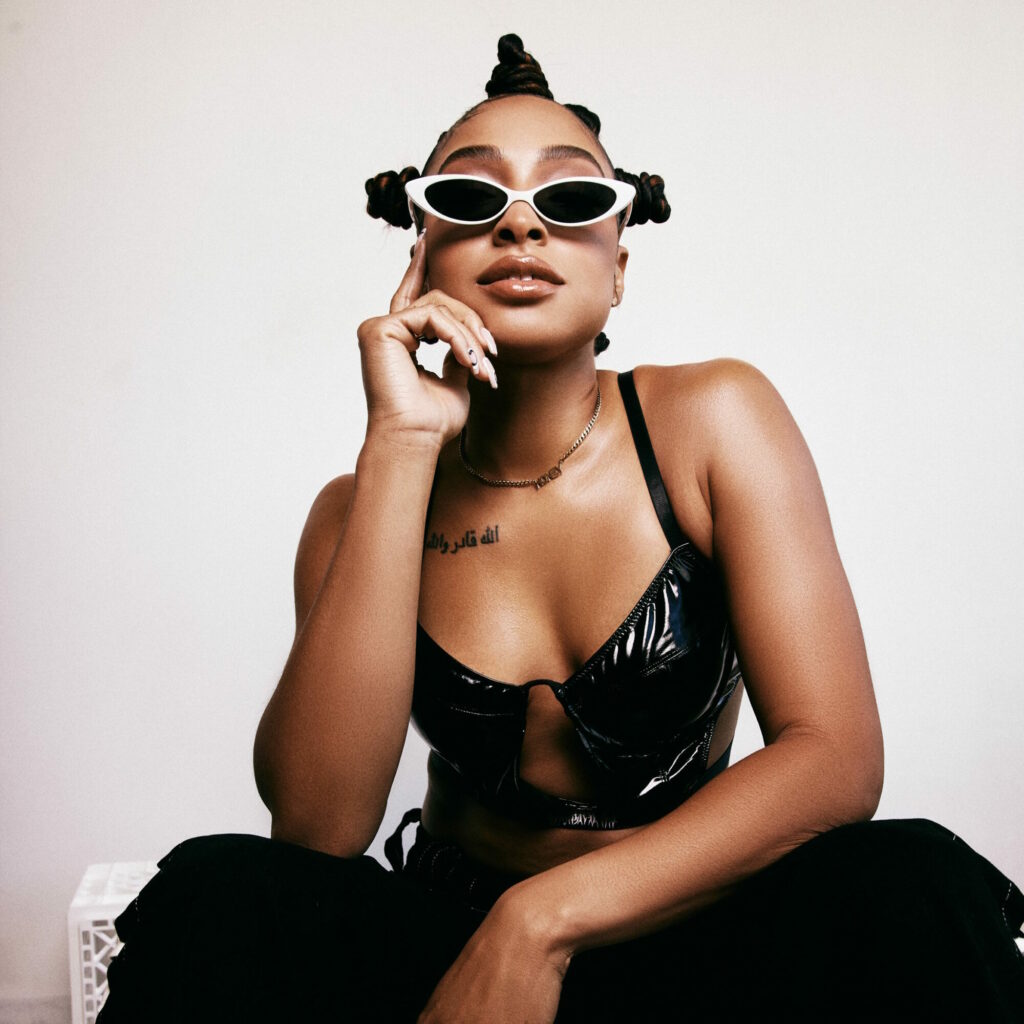 Most recently HoneyLuv dropped a fresh tune with Harry Romero called "Inside My Mind."
"Inside My Mind" is a collaborative track that has HoneyLuv's signature grooves and highlights her commitment to working with and helping to elevate other black artists. Her diverse background, both musically and culturally, comes together perfectly in her musical productions as she honors the history of house music while making every fan want to get up and dance along the way.
As for the industry and fans honoring the origins of house music; I encourage everyone to do their research and to just give the same opportunities that you would the next. I feel people don't know the history and think house music started a few years ago from their favorite EDM DJ. So I feel it's very important for people to know where it comes from and to give every artist like myself the same visibility and equity as the next because we are all equal. Only thing that separates us is the different sounds we use to create our music and the feeling that we put into it.

HoneyLuv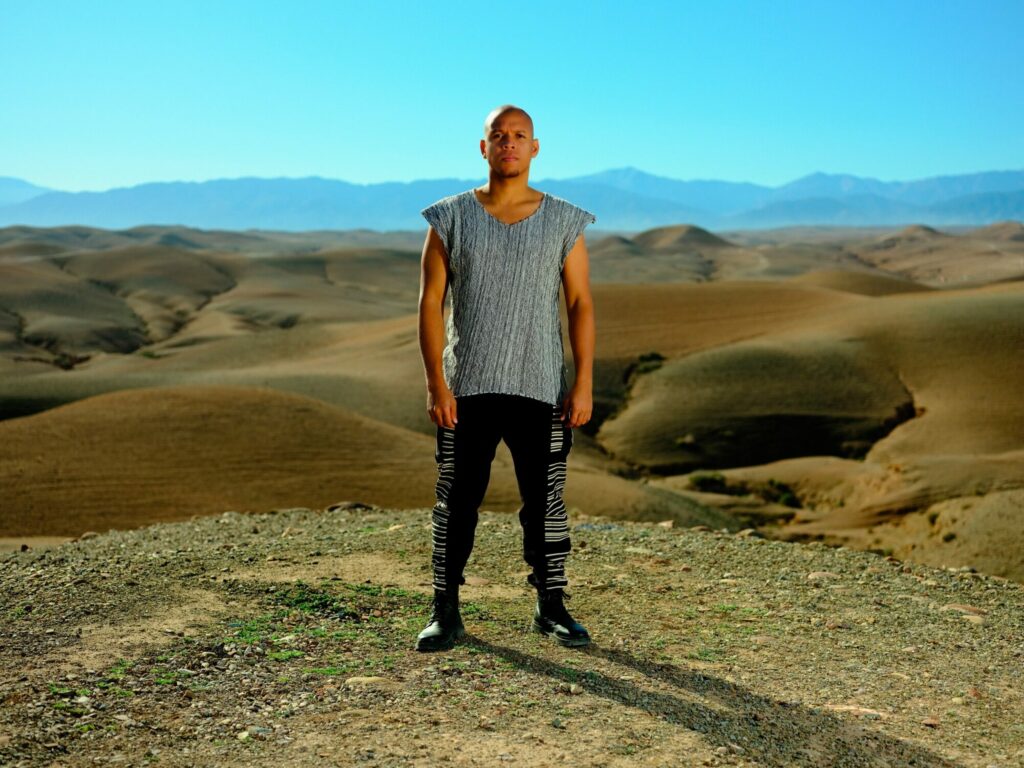 Not only has Francis Mercier been influenced by his culture, but he continues to keep much of his work attached to those with diverse backgrounds.
Francis Mercier's newest single, "Kamili" showcases not only his world sound but is a collaboration with African-based talent. "Kamili" features Swahilian vocals by the multitalented Kenyan percussionist, performer, and teacher Idd Aziz and Zimbabwean producer Nitefreak. The track is meant to highlight his African partners, and it's a beautiful track that mixes mainstream synths with undeniably African sounds.
Make no mistake; this track will have fans out of their seats and moving their body on the dance floor. "Kamili is undoubtedly my most exciting release to date," Francis Mercier shared. "It is such an honor to collaborate with the talented Nitefreak, Idd Aziz, and Higher Ground (Diplo's label) on this very emotional and powerful record. Bringing African musical excellence to the United States' dance music community is truly exciting."
Growing up in Haiti, which is a melting pot for genres of music (Kompa, Reggae, African, American, and European), I was exposed to different global genres during my upbringing. Inspired by this, I have developed a global sound for my artistry. As the scene evolves, I would like to see the industry and its commercial/mainstream music lovers be more open-minded and explorative with African-inspired dance music. The vocals, groove, and instrumentation heard in African dance music such as 'Afro House' is uniquely uplifting, energizing, and colorful.

Francis Mercier
Francis is also committed to honoring the heritage of house music through the Deep Root Records label he co-founded with Ajamu Kambon. It's great to see that his commitment to black artists and culture is recognized in the mainstream as well. Those wanting to catch him play can do so at Coachella this coming April, which is part of his non-stop worldwide touring in 2023.
---
Follow HoneyLuv:
Website | Facebook | Twitter | Instagram | TikTok
Follow Francis Mercier: