Robert Nickson takes his RNX alter ego to the next level with his massive, 15-track album, Oscillate, out now on Pure Trance Recordings!
---
There's simply no separating Robert Nickson and Solarstone's Pure Trance imprint. The relationship all began with the release of "Tabla Mimza," a gorgeous tune alongside Thomas Datt that fit perfectly within Pure's musical vision. For the next two decades, Robert established himself as part of the fam, gracing Pure fans with music that lifted emotion to the heavens like "It's Always You," "Halo," and "Delyo's Voyage." But, along the way, Robert Nickson had another side that he wanted the world to get to know, and so his RNX project was born.
The first time that RNX showed up on Pure Trance was back in 2016 with "Colorado," featuring a special remix by Solarstone. This put the wheels in motion for future Pure opportunities, including "Atoms" on sister label Pure Progressive, paving the way to RNX's official debut album, Oscillate. Featuring 14 brand new RNX tunes in addition to the previously released title track, the album submerges listeners in a cool pool of auditory mood lifters and brings along a few friends to boost the experience – Forerunners, Matter, Mir Omar, and Andromedha.
Oscillate showcases what I hope is as much enjoyable for you to listen to as it was for me to create. Not only did I get to unleash a bout of creativity that I've had stored for the 4 years it took me to build the album; I also got to work with several of my own personal favourite artists in this realm of music. There's so much creativity in this style and I feel like I've only barely touched the surface. This is only the beginning.

Robert Nickson
Without further ado, it's time to dive into the beats. Grab your copy of Oscillate on your favorite music platform, stream the album on Spotify, and continue on for a few highlights! Let us know what you think about the album on Twitter!
Stream RNX – Oscillate on Spotify:
---
Take a deep breath in and slowly let it out as you give yourself over to the soothing soundwaves of Oscillate.
The soul-healing journey begins with "Collective." As the opening track, it's important to set the tone for what the listener may find as they weave through each unique offering. As evident with the sweet melody that shines brightly within this track, RNX certainly understood the assignment. Moving into "Lovely," one could guess that the beats representing the title would be equally lovely. Of course, RNX captures this theme with pure grace, implementing a gentle rise and fall to dazzle the dancing space.
The third track welcomes Forerunners into the fray, an artist part of the Pure Trance family and a man responsible for mixing past editions of both Pure Progressive Vol. 2 and Pure Trance Vol. 5 compilations. "Atlas" pumps up the energy in order to warm up the muscles for a romp under the midnight moon. This track is deep and dark in all the right places while eventually integrating a whimsical synth detail to stay one step ahead of the listener. From here on out, RNX continues to surprise and inspire with tunes that have just enough pump to keep the dancefloor grooving while also providing a peaceful soundtrack for a bit of personal introspection.
As the world begins to fade and feelings of pure bliss enter the body, Matter drops by to increase pleasure with the flowing aquatic sound atmosphere of "Underwater." This track invites the listener to plunge deep down into the abyss to swim among the whales. It absolutely boggles my mind when a title is translated perfectly through each and every production choice, and between the echoed vocals, drawn-out synth waves, and bubbling synth tones, when you close your eyes, visions of deep-sea exploration are quick to materialize.
The title track, "Oscillate," turns listeners to the latter half of the album, taking spellbinding rhythms to the next level while infusing moments of intense underground electricity.
The greatest example of this energy shift can be found a couple of tracks later, between the borders of "Remote." This track drips with a fierce attitude, featuring notes that vibrate for extra effect and a roller coaster of a rise that you're gonna want to jump on over and over again. And then there's "Magnetar," a dark and billowing tune that drops listeners into a hellish sci-fi dreamscape, boiling over with moments of tone dissonance and eerie soundwaves. This track may be the most jarring of the lot, and it's nothing short of brilliant.
RNX holds strong on the path to ultimate chaos, infusing the otherworldly sounds of "Ohm" into the atmosphere. The raw techy kick is one of many highlights, balancing the breezy top end. But, above all, there's something so spectacular about the rotating crescendo and decrescendo that works its way around the tune, adding extra texture to this solid peak hour stunner.
Alas, all good things must come to an end, and RNX ensures that listeners leave feeling revitalized with "The Closing." This offering delivers a comfortable tempo to cool off the body while pinging the brain with smooth vocals and wavy melodics. Overall, Oscillate is the perfect example of what RNX set out to achieve, fusing smooth trance and progressive with unique tones and personality, culminating in an experience fans can enjoy from the comfort of their own home or at their favorite late-night watering hole.
---
RNX – Oscillate – Tracklist:
Collective
Lovely
Atlas (with Forerunners)
Norge
Metric
Underwater (with Matter)
Oscillate
Molecules
Northeast (with Mir Omar)
Remote
Nightshift
Afterstorm (with Andromedha)
Magnetar
Ohm
The Closing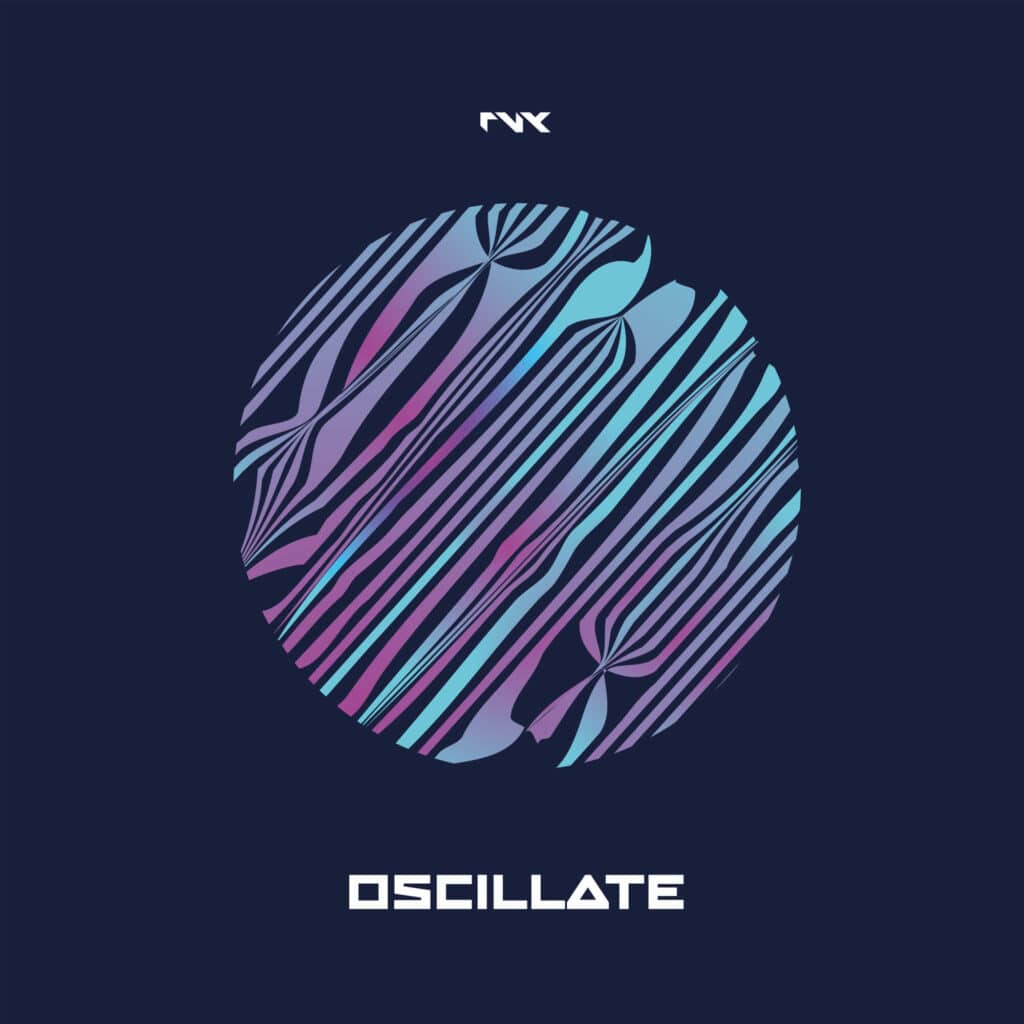 ---
Follow Robert Nickson:
Website | Facebook | Twitter | Instagram | SoundCloud