Andrew Rayel reinforces the transformative power of music through his third studio masterpiece, Lifeline, out now on Find Your Harmony!
---
Find Your Harmony trance and progressive superstar, Andrew Rayel, has been a busy man lately, promoting his new album at every opportunity, whether it's an exclusive listening session at ADE, a dedicated album special on Armin van Buuren's A State Of Trance radio show, or a massive tour that kicked off earlier this month in Salt Lake City. All of that, in order to bring us to this very moment, the official release of Lifeline!
Featuring 18 rejuvenating dancefloor stunners, Andrew Rayel has been gracious enough to release many of the tunes ahead of time, like "Shades," "Sleepwalking" featuring Mike Schmid, "Shine Like You" alongside AVIAN GRAYS, and "Feels Like Home" featuring AIDYL. These offerings are a great representation of the timeless sing-along vitality that comes hand-in-hand with his studio production and clues us into the general vibe that runs deep within the LP.
It feels surreal to be releasing a new album after all this time. Since putting out my sophomore album Moments in 2017, I've been on somewhat of a creative journey to reinvent myself and my music. Lifeline is a true labor of love and showcases who I am as an artist; it's a diverse album that strikes just the right balance.

During the pandemic, I started creating all these ideas. Some more progressive, some more melodic. I got inspired by movies, art, reading, and listening to other people's music, and that's why the first half of the album is quite slow, and very deep and progressive in a way. Of course, I also knew that the pace would pick up after the pandemic, so I wanted to save some space for faster and more banging tracks.

Andrew Rayel
So, smash the play button on and listen to Lifeline on Spotify or your preferred platform to immerse yourself in these soundscapes and read on for thoughts on the new tracks.
Stream Andrew Rayel – Lifeline on Spotify:
---
Andrew Rayel couldn't unleash all of the magic ahead of time, leaving a solid handful of peak-hour feet movers for his fans to indulge in that bring a fresh life force along with them.
"Stronger Together" has a lot to live up to since it's the track chosen to kick off the experience and features the ridiculously talented Amsterdam-based singer/songwriter 88Birds. This tune blends soothing vocal energy with euphoric synth tones, culminating in a powerful auditory switch-up on the backend that'll knock the socks off of anyone lucky enough to hear it on big speakers. It also represents the unshakable power of unity, a literal lifeline for the counterculture and an indispensable unit of PLUR.
As you travel through the tracks, the next unreleased offering you'll find is "All Falls Down" with Florentin featuring Kyle Anson. This song feels like a cold splash of water to the face after a long night of partying. The relatable and inspirational storyline is exactly what the body and mind crave.
Speaking of relatable, this brings us to "Alone" featuring the lovely Amanda Collis. Once again, Andrew Rayel understands exactly how to make an impact with his listeners, serving up intense waves of trance perfection while Collis' voice brings a tear to the eye. But don't let your feelings overwhelm you just yet because there are two more unreleased spectacles that'll drive the emotion home.
"From This Day On" featuring JES, shifts the atmosphere to unveil a unique breakbeats moment, which adds loads of texture to complete the puzzle. It's always a blessing to see JES on a tracklist because she embodies the exquisitely transcendent experience that defines the trance genre.
Keeping on a transcendent theme, the album's closer, "Rescue Me" featuring Zoë Low, pulls hard at the heartstrings while guiding the spirit to float among the clouds. There's something about the labored tempo that feels just so good to breathe in. As the curtain falls on this release, it's safe to say that Rayel has once again proven why he's one of the greatest creators to ever exist in this timeline.
---
Andrew Rayel – Lifeline – Tracklist:
Stronger Together feat. 88Birds
Shades
Closer with Takis feat. Zagata
All Falls Down with Florentin feat. Kyle Anson
Wild Feelings feat. Sam Gray
Silver Lining
Shine Like You with AVIAN GRAYS
Lifeline
Everything Everything with Olivia Sebastianelli
Sleepwalking feat. Mike Schmid
Alone feat. Amanda Collis
River feat. AIDYL
From This Day On feat. JES
Feels Like Home feat. AIDYL
Stars Collide with Robbie Seed feat. That Girl
Blue Roses with Robbie Seed feat. MaryJo Lilac
I Wish with Robbie Seed & Jimmy Chou feat. That Girl
Rescue Me feat. Zoë Low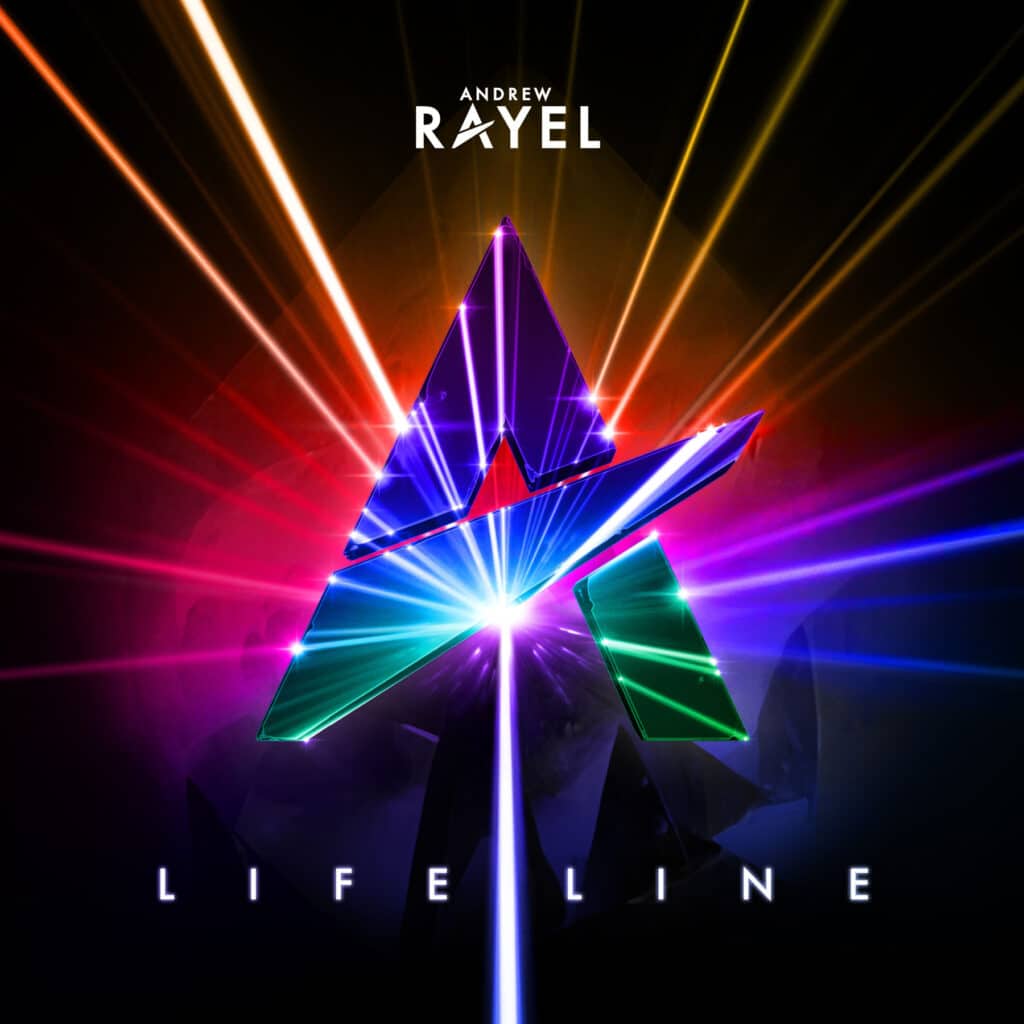 ---
Follow Andrew Rayel:
Website | Facebook | Twitter | Instagram | SoundCloud | YouTube