Liquid Stranger's newest release on SSKWAN, Unity, is a deep, delicate venture into the dub and downtempo realms.
---
Fans of Liquid Stranger woke up to the best breakfast of champions today – in the form of a brand new five-track EP from the WAKAAN don, though this time on his sole sister label SSKWAN. The Unity EP, out now on all streaming platforms, is an exploration of themes of freedom and togetherness, expressed through freeform bass elements layered with reggae, dub, and downtempo influences, making it a perfect fit for the imprint.
Unity is full of emotional resonance while also carrying a deeply grounding energy. Liquid Stranger kicks off with "Free Range" – an interesting downtempo lullaby that hypnotizes you into Liquid Stranger's dream sequence of an EP. "Smoke N Hope," the next track, might be a familiar one to some listeners already as the lead single released ahead of the full EP. If it's not, these ragga-inspired vocals from J.Lauryn paired with Liquid Stranger's dub bassline and even a hint of manipulated steel drum elements create a paradisal dubby-wubby atmosphere. This wonderful reggae atmosphere continues into "Moon Rover," the third track which, true to its name, is a futuristic dub track that will make you feel like you are jamming on a spaceship.
The penultimate tune "Event Horizon" brings the bohemian theme home, acting as a melodic downtempo anthem that will have your hips, head, shoulders, knees, and toes swaying back and forth. The addition of the string instruments is the final special ingredient that poises this track as the perfect addition to any sunrise set – you can feel yourself raising your face to bask in the growing sunlight while you stare out at a vast horizon. Then, the EP comes to a close with "Arizona" – nicely tying back to the lullaby homage first heard in the project's opening. Using vocoded country-style vocals, Liquid Stranger lulls listeners into the ending of this collective dream he created for everyone to enjoy.
Thinking about this EP as a collective dream also reflects how Liquid Stranger approached its creation. When he constructed Unity, the WAKAAN label boss stated that he hoped to resonate with people from all walks of life and reaffirm that, even though their daily realities may not look the same, there is an underlying energy that connects them all, there is power in togetherness, and they are on this passage as one. After listening, I can safely say that resonance was achieved.
The interlacing of Liquid Stranger's more guttural, textured basslines with the addition of these newer more melodic and non-dance music components, is a sonic synergy you won't want to miss experiencing. Listen to the Unity EP on Spotify or your favorite platform today!
Stream Liquid Stranger – Unity EP on Spotify:
---
Liquid Stranger – Unity EP – Tracklist:
Free Range
Smoke N Hope (with J.Lauryn)
Moon Rover
Event Horizon
Arizona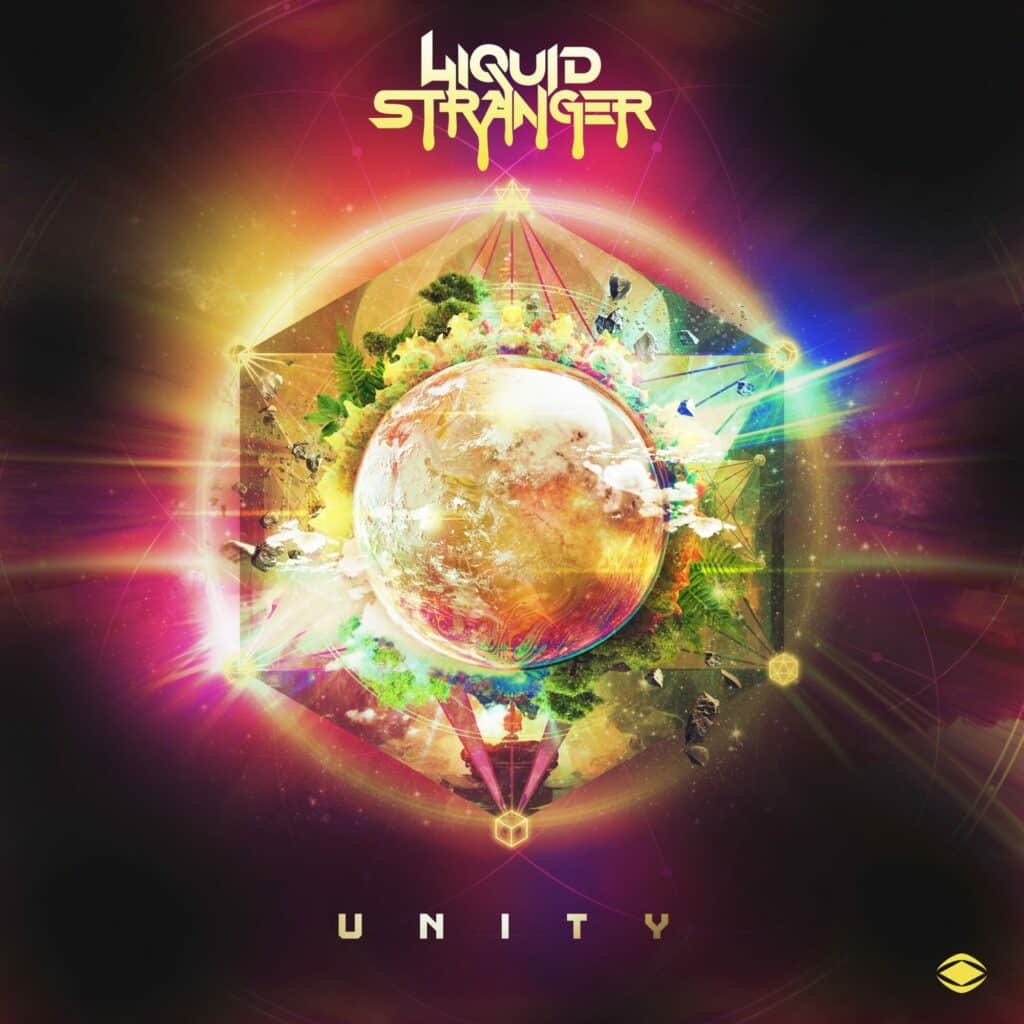 ---
Follow Liquid Stranger:
Facebook | Twitter | Instagram | SoundCloud