Electro-swing lovers in NYC can rejoice because Parov Stelar is kicking off his upcoming tour at Brooklyn Steel on February 28.
---
Parov Stelar is a true legend in the electro-swing scene who helped pioneer the genre and bring it to speakers all over the world. Releases in the early 2000s led to his breakthrough on a global scale and he's only continued to impress ever since as he's won ten Amadeus Austrian Music Awards for his chart-topping songs that include "The Sun," "Brass Devil," "All Night," and more. During this time, Parov Stelar and his band have also performed countless live shows at iconic venues like Alexandria Palace in London and festivals that range from Coachella to Glastonbury,
Last year, Parov Stelar dropped off his latest album for fans to feast their ears on, Moonlight Love Affair. This album included hit singles such as "Candy Girl," "FIRE," and "Toxic Lover," the latter of which sampled The Shangri-Las' "Remember (Walking In The Sand)" and twisted it in a new way. Toward the end of 2022, he embarked on the Venom Tour that took him and his band to venues throughout Europe, but fans in the US continued to crave some electro-swing action and now he's set to deliver with his upcoming run of shows in North America.
This tour kicks off on February 28 at Brooklyn Steel before Parov Stelar heads to other cities around the continent including Vancouver, Los Angeles, Boston, and more. Those catching him on one of these stops will be treated to a unique experience compared to past shows as he's made some massive changes that include a completely new stage design, visual experience, and song arrangements. Of course, in true Parov Stelar fashion there will be some surprises in store for those in attendance – so make sure you catch him if you're on the hunt for a great night out.
Tickets for Parov Stelar at Brooklyn Steel are on sale now via AXS. Head over to his official website for details about other stops he's making around the US and Canada.
---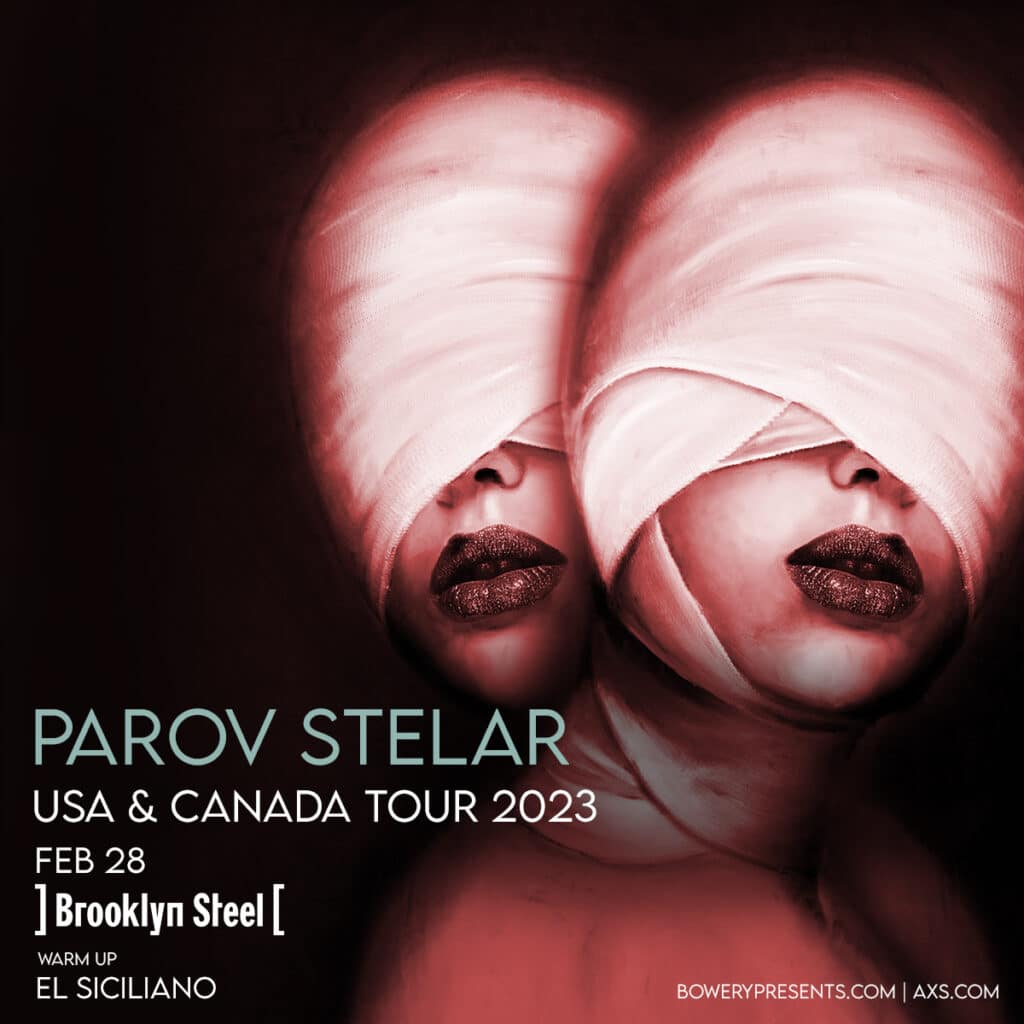 ---
Follow Parov Stelar:
Website | Facebook | Twitter | Instagram | SoundCloud | YouTube