German drum and bass artist Dux n Bass puts his high-octane sound on full display with his latest release, the Relation EP.
---
Dux n Bass might be one of the newer names to carve out space in the drum and bass scene but he's been causing quite a stir with some sublime tunes over the past few years. From collaborating with the likes of Wiwek and Spyder on "Let's Roll" and Macky Gee and Jah Screechy on "Walk N Skank" to dropping solo tracks like "Universe" and "Technical," he's only continued to pack plenty of heat in each release. Now, after landing releases on labels like Elevate Records and Maha Vana, Dux n Bass has set his sights on Bassrush Records for his latest EP, Relation.
The three-track Relation EP showcases the abilities that Dux n Bass brings to the table with his productions as he blends powerful beats that are brimming with energy with vocals that evoke plenty of emotion along the way. "Here To Stay" kicks this journey into the drum and bass realm off in style with its driving percussion and evocative melodies that will win listeners over in a matter of seconds while the uplifting vocals from ELIAZ are layered in for added effect.
"Don't Give Up On Me" turns the dial down a bit from "Here To Stay" as Dux n Bass dives into more somber atmospheres in its first moment. Ni/Co joins the German artist on this one for some emotional vocals that are placed front and center before the dominating bassline fades in to command your full attention. You can't help but love the contrast between the lyrics and punchy nature on this one as they act like a snapshot of the torment felt inside your soul when you're feeling heartbreak.
The final track, "With You," sees Dux n Bass flex his skills as a solo producer. This one is yet another gem that feels cool to the touch with its distant vocals at the beginning before the track is kicked into overdrive with another flurry of drums that you can't help but move your body to. One thing is for certain, the crowd is sure to go absolutely wild when "With You" booms through the speakers the next time Dux n Bass takes the stage.
Releasing on Bassrush has been a long-term goal for me. Collaborating with ELIAZ and Ni/Co, who are both based in the US, was a truly enjoyable experience. We connected online during the COVID-19 pandemic, and I sent them demos while they crafted captivating vocal lines. With drum & bass gaining popularity in the US, I am incredibly excited to see what this release will bring.

Dux N Bass
Listen to the Relation EP on Spotify or your preferred platform, and follow Dux N Bass on social media to stay in the know on future releases and more.
Stream Dux N Bass – Relation EP on Spotify:
---
Dux N Bass – Relation EP – Tracklist:
Here To Stay (with ELIAZ)
Don't Give Up On Me (feat. Ni/Co)
With You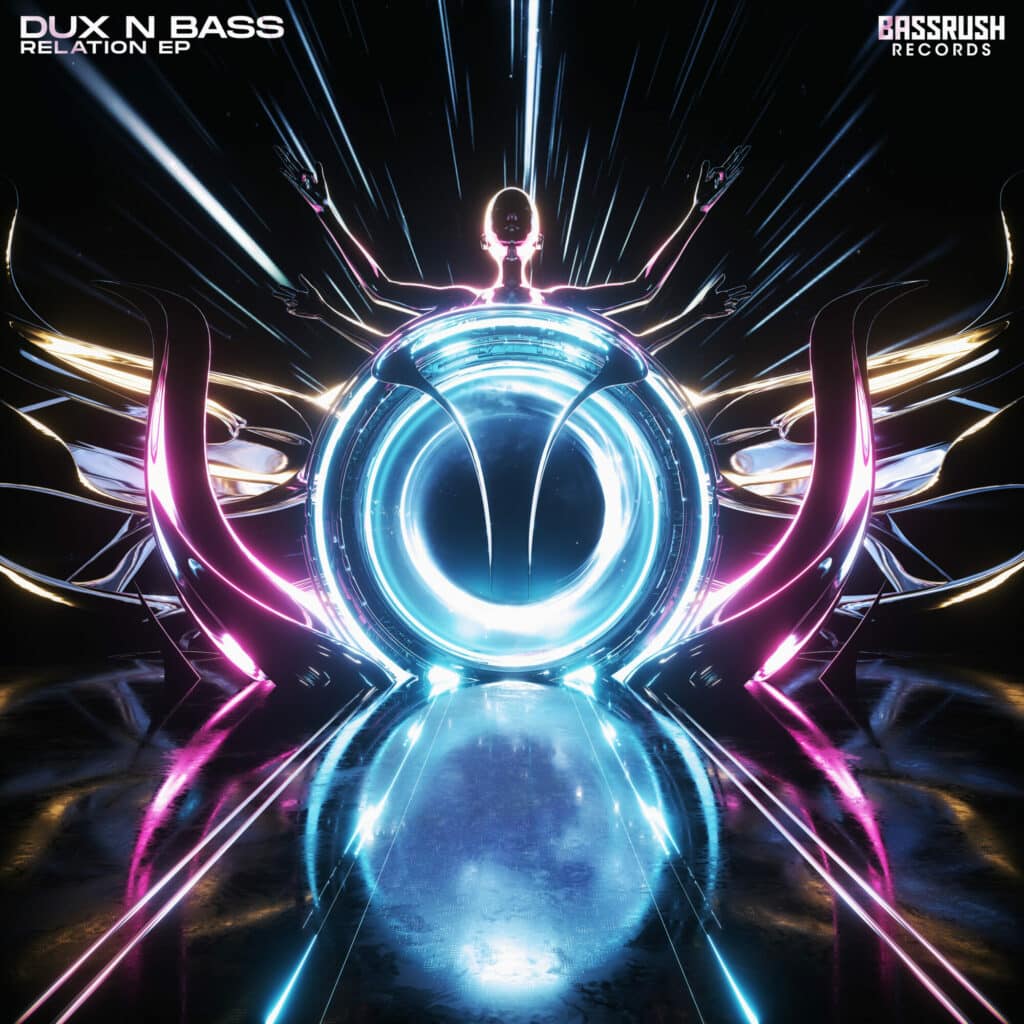 ---
Follow Dux N Bass:
Facebook | Twitter | Instagram | SoundCloud