MitiS shares Memories of his early career and releases a brand new four-track EP on his imprint to thank his longtime fans.
---
Flashback to 2011, when electronic dance music was bursting into the mainstream with collaborations between producers and massive pop stars like Rihanna and Calvin Harris, and David Guetta and Nicki Minaj. When Avicii's "Levels" skyrocketed into the stratosphere, his progressive house sound started its domination while Skrillex was tearing it down with his dubstep. Bubbling under the surface was another genre waiting for its day in the sun. With artists like Seven Lions, Adventure Club, and MitiS at the helm, it wouldn't be long before melodic dubstep became front and center.
With emotive lyrics, paired with (as its name suggests) beautiful melodies and classic buildup-drop formats like its predecessors, melodic dubstep pulled at the heartstrings and evoked a whole range of emotions. Often featuring female vocalists, this genre captivated our hearts and sensibilities. Electronic music has changed so much over the past 12 years with different genres coming in and out of favor. Melodic dubstep eventually gave way to future bass, which then gave way to today's current subgenres.
For MitiS, one of the pioneers of melodic dubstep, initially hearing the unique sound inspired him. "I fell in love with the tempo, and how it was SO different from everything else," he said. "It just really clicked, supernaturally. The more I wrote, the more it made me excited to write more of it." That love for the genre carried through and as feelings of burnout crept up in MitiS' efforts to produce more pop-sounding tracks, he felt that it was time to revisit it.
He returns with his brand new Memories EP, which not only harkens back to the start of his career but serves as a thank-you to his fans. "I got super burnt out trying to write more poppy-sounding stuff, and the melodic scene is so over-saturated now that I just wanted to write how I felt and what I wanted," he said. "I had the most fun writing instrumental music my whole career, so I decided to dive back in and have a trip down memory lane."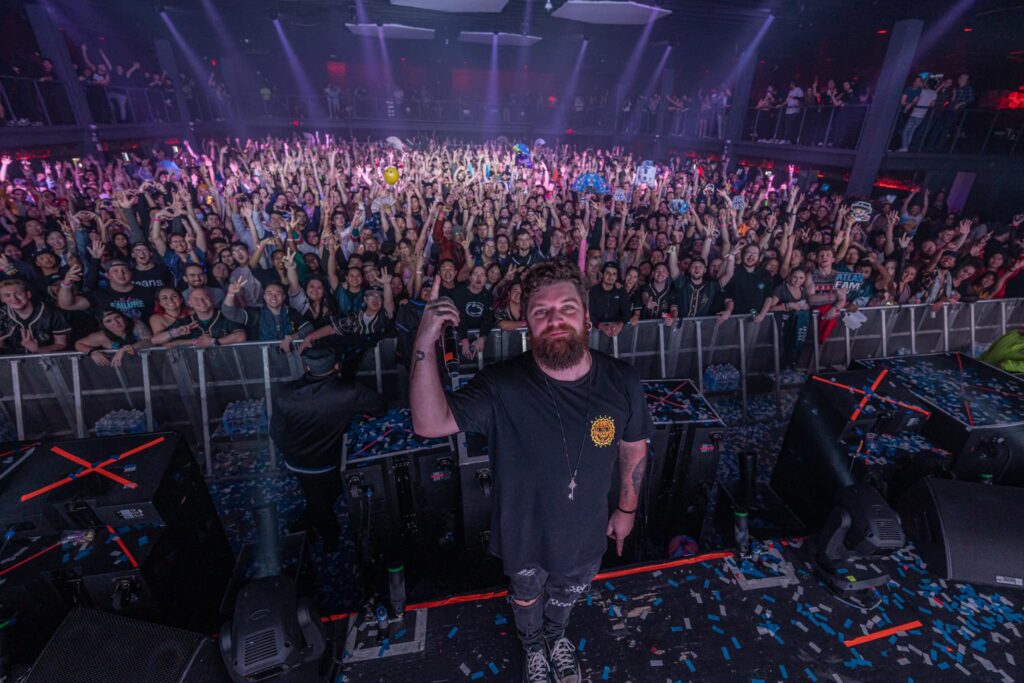 Memories is an entirely instrumental, beautiful body of work that traverses higher energy, signature melodic dubstep sounds in the title track, and synth-laden, upbeat vibe of "May" all the way to more downtempo, contemplative, or piano-driven tracks with "Figure 8" and "Endless." When it came to creating this EP, MitiS drew from both his old tracks like "In My Eyes" and "Written Emotions," as well as those of Seven Lions and other artists, but only as the initial spark. "I hadn't listened to any old stuff going into the writing so my melodic palette was just me and what came to mind from my heart," he said. In writing these tracks, it reminded him "of the golden days of melodic dubstep where the focus was the melody."
The new EP finds its home on MitiS' BORN imprint, which takes its name after his 2013 hit that helped popularize melodic dubstep, and has been a platform for both MitiS and his friends to release music. Memories is his first release on BORN in over two years. "I just felt it was the home this EP needed, as it resonates with a lot of the early releases there," he explained. With Memories now out, old fans can listen with nostalgic appreciation, and new fans can discover melodic dubstep.
For MitiS, while he continues to shine a light on and refresh the genre, he also keeps his eyes up for inspiration in other lanes. "A lot of non-EDM artists have been inspiring me lately: I really love Caspian, a lot of different lo-fi artists like Red Velvet, some metal like Slipknot and Breaking Benjamin," he said. "I've been really diving into different genres." With that, we hope those varied influences will take shape in his forthcoming releases. As for what's to come in 2023, "More music, more remixes (really excited about this), and a lot more shows. Especially toward the end of the year, I have a lot of surprises!"
Stream Memories on your favorite platform and make sure to catch MitiS on tour this year in a city near you!
---
---
Follow MitiS:
Website | Facebook | Twitter | Instagram | SoundCloud | YouTube