David Guetta and MORTEN's first EP on their newly minted label Future Rave, Episode 2, seeks to set high standards for the budding genre.
---
After several live sets and releases have surfaced from David Guetta and MORTEN, including "Element" just a few weeks ago, listeners could expect that the Future Rave genre would sound like a revival of big room with just more sound design behind it. Yet the two artists' latest EP, Episode 2, has arrived and made it clear that notion was wrong. There's still plenty of hard-hitting energy in this package, but its lead single is deceptive, as there is plenty more to be found in the five-track package.
David Guetta and MORTEN stretch their influences across their combined decades of work in dance music into a very cohesive sound in Episode 2. This is displayed from the jump with the moody "You Can't Change Me," with Raye's piercing vocals pairing dynamically with Guetta and MORTEN's slick take on melodic techno before the mainstage side of the Future Rave sound takes hold. The brilliant contrasts in each section of the track make it easy to listen, whether in your car or at peak-time festival hours.
Speaking of peak-time energy, "Element" in the context of the rest of the ep seems even more thunderous, presenting the most direct big room-influenced piece of future rave on the outing. Soon after, "Solar" offers another layer of genre range from the duo with its brooding progressive house undertones acting as a calm in the storm in the middle of the package.
Turning the tempo back up, "Together" demonstrates the most unique and recognizable example of what the pair want people to see from Future Rave. It has everything: banging basslines, sleek percussion throughout, and a vocal to smooth the breakdown over, tied together with the signature sound design from David Guetta and MORTEN that's making this genre so irresistible.
Closing Episode 2 is the tribal-influenced "Dominator" (or "Juno," depending on your streaming service). The blend of hard dance rhythms, tribal drums, and trance synths come together in a way that shows future rave is all about combining the best of the genres that influence you into something unique and bold while still keeping the mainstage energy.
Episode 2 sets a high benchmark for the label and the genre; it shows that until you take a listen for yourself, you'll never really know what to expect from Future Rave, but more than likely, you'll be pleasantly surprised with the combinations this blooming genre can draw from and bring together. The pair set out to showcase lofty ambitions for this sound, and this EP shows that the duo is looking to be the spearhead for the next big genre boom and innovative producers who can also bring their A-game.
Take a listen to Episode 2 on Spotify or your preferred platform, and give us your thoughts on Future Rave's first release on Twitter!
Stream David Guetta & MORTEN – Episode 2 on Spotify:
---
David Guetta & MORTEN – Episode 2 – Tracklist:
You Can't Change Me (feat. Raye)
Element
Solar
Together
Dominator/Juno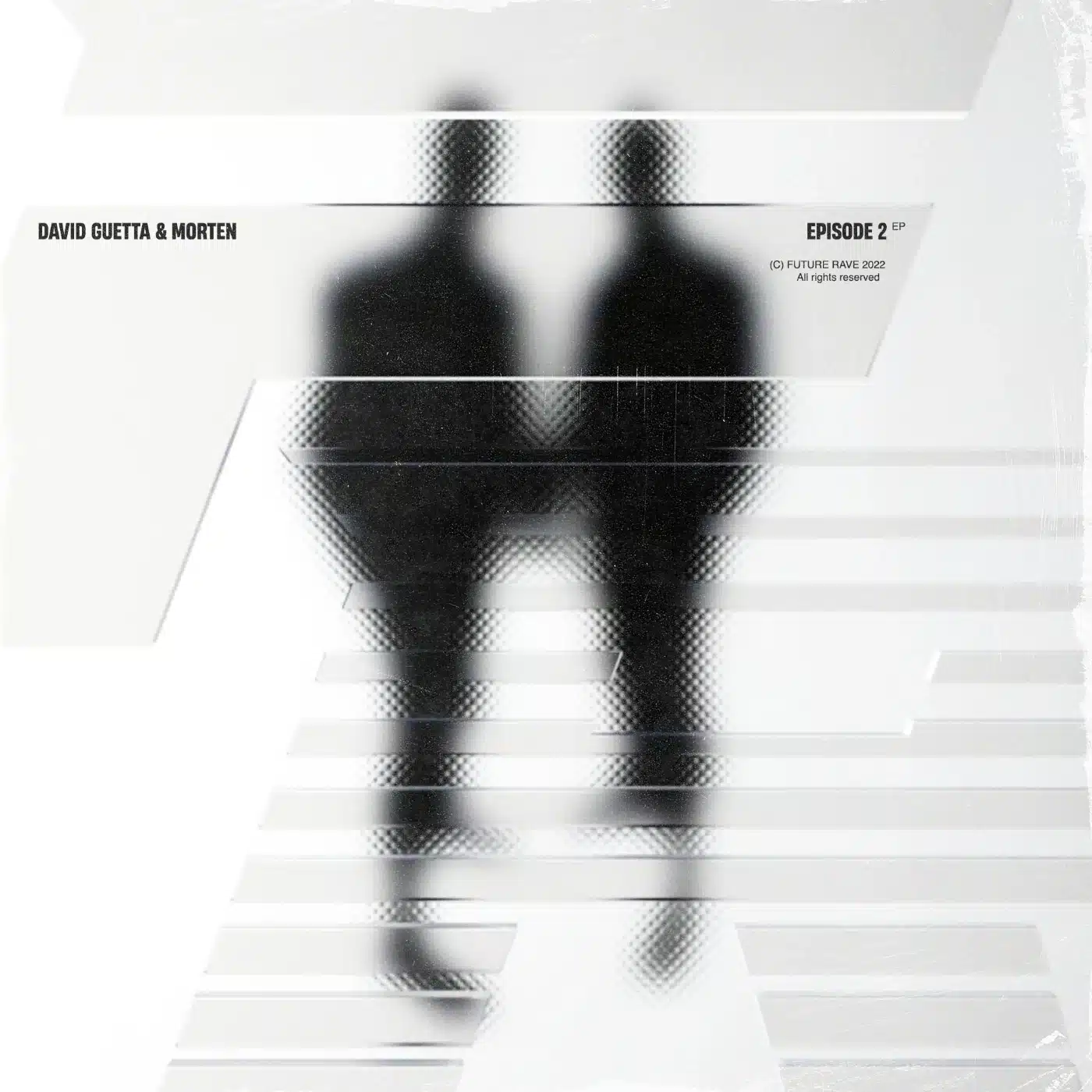 ---
Follow David Guetta:
Facebook | Twitter | Instagram | SoundCloud | YouTube
Follow MORTEN:
Facebook | Twitter | Instagram | SoundCloud | YouTube