Galestian invites listeners to open their minds with his latest three-track EP, A Warm Place – out now via Global Entry Recordings.
---
For LA-born DJ producer, Galestian, everything is personal. His music defines an exploration of the intersection between spirituality and the global cultural influences from his travel experiences. Drawing inspiration from elements of ethnic traditions and the essence of healing, the Berlin-based talent remains a vital tastemaker in the world of melodic house and techno music. Out on his imprint, Global Entry Recordings, A Warm Place is his latest three-track offering which flexes his utmost musical vision through gorgeous soundscapes, striking a chord with listeners who yearn for a piece of mystical and wanderlust-esque music.
The title track "A Warm Place" opens the dialogue with uplifting tribal rhythms and crisp percussion bells to push home the inspiring nature of this original vocal production. Best known for his unique approach through ethnic instrumentations, Galestian takes the listeners through a wonderfully welcoming experience similar to the desert sunrise in Nevada's Burning Man. He achieves a sweet spot by injecting danceable beats to keep the feet moving, yet maintaining a delicate melody.
Listeners will find the joy of reconnecting with their "Inner Child" in the second track. Galestian adds a mesmerizing texture with a sample of his eldest nephew's innocent laughter. Serving as a timely reminder to take life a little less seriously, the intricate melodic structure and organic grooves reinforce a vibrant spirit in this track, placing a central focus on optimism and liberation.
Then, you can continue your pursuit of worldly pleasure as Galestian delivers a sensuous and emotionally cathartic experience with the final track, "Silver Lining." The analog synths and ethereal swirls adopt their influences from Buddhist and Hindu chants, transporting listeners on an uplifting journey inspired by the DJ's exploration of the Balinese mountains, Vietnamese landscapes, and the Caucasus mountains.
Almost akin to a global spiritual journey and an "Eat, Pray, Love" style of storytelling, A Warm Place is Galestian's melodic house ode to overcoming the limitations of whatever is holding you back as you set out to conquer your new year goals. Are you ready to embark on an enlightening journey through enchanting soundscapes? Stream the new EP A Warm Place on Spotify or your preferred platform today!
Stream Galestian – A Warm Place on Spotify:
---
Galestian – A Warm Place – Tracklist:
A Warm Place
Inner Child
Silver Lining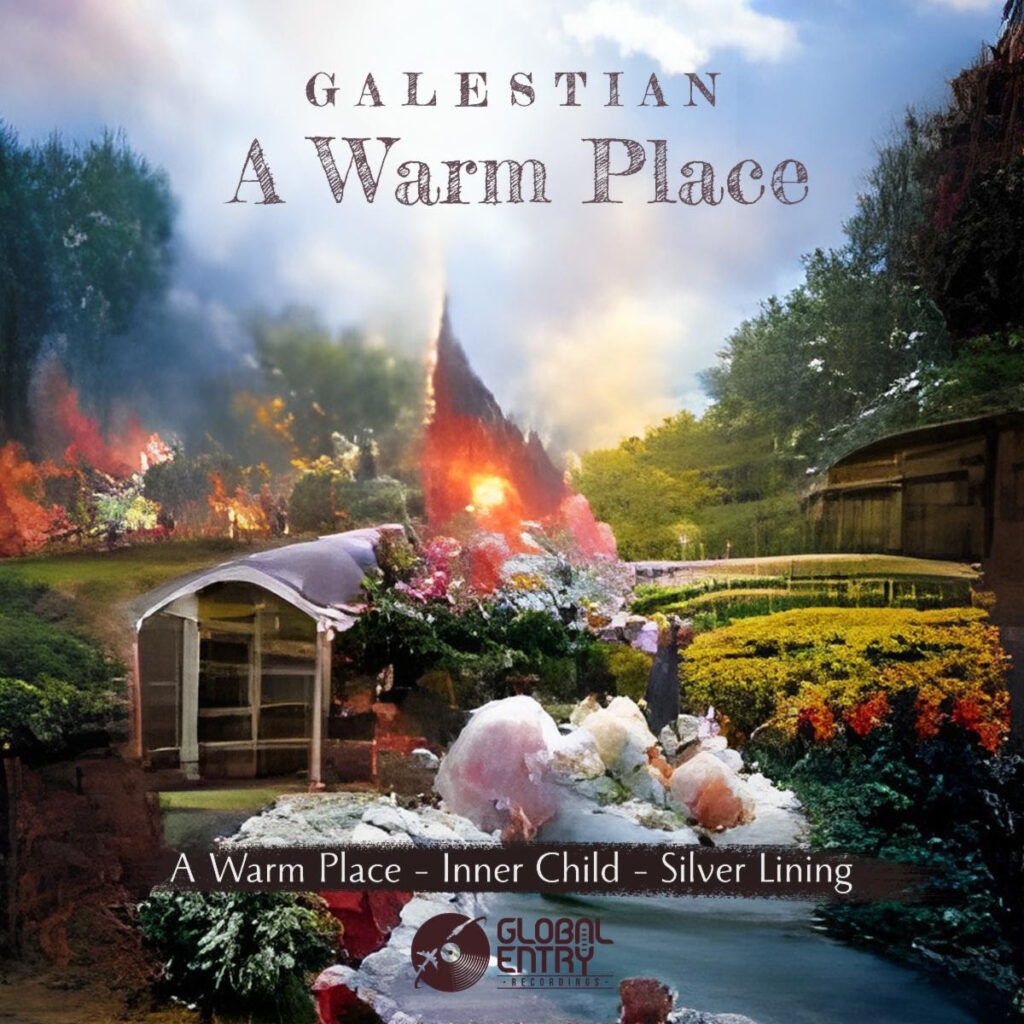 ---
Follow Galestian:
Website | Facebook | Twitter | Instagram | SoundCloud | YouTube