Galestian pays homage to Burning Man with his latest track, "Temple Of Healing," along with remixes from Da Fresh, ANMA, and more!
---
Music and healing are synonymous. The bond is proven when you look at how it aids the human condition within the physical, emotional, cognitive, and social realms. Depression and anxiety relief, blood pressure reduction, and chronic pain reduction are just a few examples of music's remedial power. For Berlin-based DJ/producer Galestian, harnessing this power and gifting it to the world is what he does best, and this is clearly evident when looking at his latest single, "Temple Of Healing."
If you're unfamiliar with the Temple at Burning Man, this is a safe space featuring healing energy for those looking to reflect, resolve, release, and renew their condition. The Temple does not recognize any religion but instead supports neutrality and peace. Of course, this place would be the perfect muse for any musician, and Galestian honors its existence with a gorgeous, uplifting soundscape while calling on a few friends to add to the magic.
Unique producers Da Fresh, Starkato & Intaktogene, ANMA, and Michon, bring something invigorating and new to each rendition, and with each example, listeners sail toward the sunrise of their intrapersonal healing. Along the way, the heart will be strengthened by strong techno-leaning bassline pulses, imaginations will be flexed under the guidance of enchanting melodics, and the body will feel renewed as festive undertones inspire every muscle to work at its best.
If this sounds like a healing journey you want to be a part of, then grab your copy of Temple Of Healing on your favorite music platform, stream the release below, and let us know what you think about the remixes on Twitter!
Stream Galestian – Temple Of Healing on Spotify:
---
Galestian – Temple Of Healing – Tracklist:
Galestian – Temple Of Healing
Galestian – Temple Of Healing (Da Fresh Remix)
Galestian – Temple Of Healing (Starkato & Intaktogene Remix)
Galestian – Temple Of Healing (ANMA Remix)
Galestian – Temple Of Healing (Michon Remix)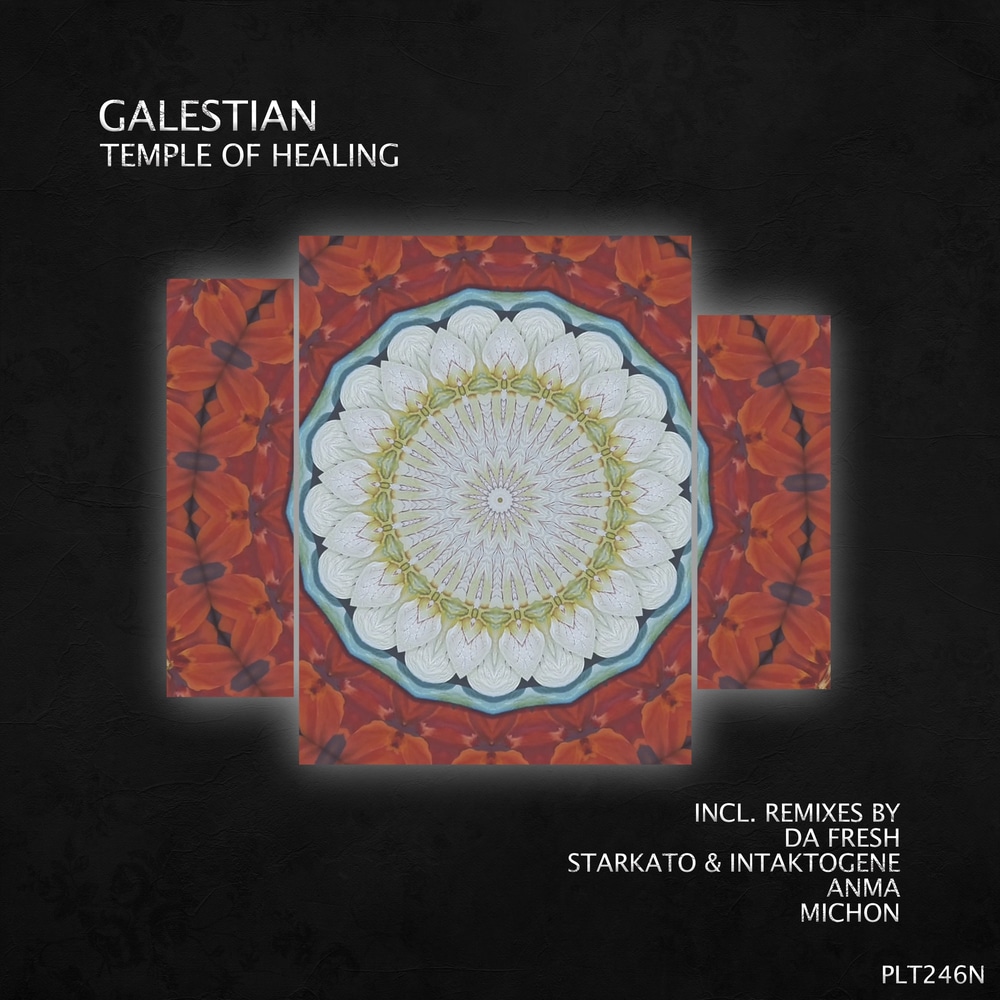 ---
Follow Galestian on Social Media:
Facebook | Twitter | Instagram | SoundCloud | YouTube