Hysta dives deep into her beginnings in the hardcore scene, the anticipated exponential growth in her career, and international exposure.
---
Hysta is a well-traveled Frenchie who came from humble beginnings to play some of the biggest crowds in the hard dance scene, never failing to bring her furious kicks and demonic sounds to every event she plays despite her sweet, bubbly persona. Some of her most notable performances transpired within the walls of Dominator, Masters of Hardcore Madrid, Brutality, and several other European hardcore hotspots.
Last year, several of Hysta's tracks and collaborations were voted in the Masters of Hardcore Top 100 songs of 2022, and we are on the edge of our seats for what she has in store for her production this year. As one of the few female hard dance DJs and producers, there's no doubt she has a ton of heaters in the works. But, for those just sticking their toes into hardcore, what can one expect from her studio?
Hysta's unique sound mixes several elements of hardcore – from Frenchcore to old school, and even some mainstream hardcore. Her contagious on-stage energy and fluidity in pushing the limits of the genre, combined with her extreme dedication, are a recipe for high achievements. For a taste, check out Hysta's latest release with Furyan, "New Rave," on Spotify or your preferred platform, and read on for a deeper dive into her career, aspirations, and dedication to hardcore production and DJing!
Stream Hysta and Furyan – New Rave on Spotify:
---
Hi Hysta, it's a pleasure getting the chance to chat with you. What are your initial thoughts on gaining exposure to the American hard dance scene? As a relatively fresh face, what is something you would like new listeners to know about you?
Hi Jaide, thank you for showing interest in my project and asking me to do this interview – it's my first North American one! As I might not be that well known by the crowd there, I'll start with a brief introduction: My artist name is Hysta, I'm a 25-year-old hardcore DJ and producer. I was born in France, but I grew up in South America. In my 20s, I moved to different countries in Europe; Switzerland, the Czech Republic, and now the Netherlands.
I'm always astonished at how different the hardcore culture is perceived and how it can be enjoyed in a lot of different ways around the world. For example, in France, the community faces a lot of criticism from public opinion and repression from the government. Whereas in the Netherlands, the country has embraced it as a part of its very own culture. Therefore, I'm really curious about how the hardcore movement is developing in North America and I guess the best way to know is to perform there. [Laughs] 
Who are some of your musical inspirations and who are the artists you enjoy listening to?
I discovered hardcore in the French illegal raves around the age of 15. I started DJing with old-school hardcore vinyl (Promo, Buzzfuzz, Chosen Few, etc.). Six years ago, when I was still at the beginning of my career, I traveled to Zurich in Switzerland to see Promo perform for the first time. I'm super glad that we can work together today!
I think today I've kept a bit of that "old school" touch, combined with modern sound design. I have a big fascination for the history and creators of hardcore. If I have to give a few names that inspire me in today's hardcore scene, they would be Angerfist, Furyan, Nosferatu, N-vitral, and Tha Playah.
From humble beginnings growing up on a sailing boat to blasting hardcore beats to enormous crowds, can you tell us more about your story? 
There are a lot of things to say, but I'll try to sum it up the best I can. When I was still in elementary school, my mum decided to pursue her dream of starting a sailboat journey around the world, so I started traveling from a really young age. I guess that's why I'm so fond of it now and so open to new cultures. 
When I came back to France at around 14 years old, I had a hard time keeping up with the "European way of life," so I didn't have a lot of things to share with others. Then a friend brought me to my first rave with a hardcore-only lineup, and it was love at first sight! It did a lot more than I could have ever imagined; it gave me a new purpose and a new way to reconnect with life. I would never imagine that my passion for hardcore would bring me that far one day, it's just totally insane! I couldn't have wished for anything better!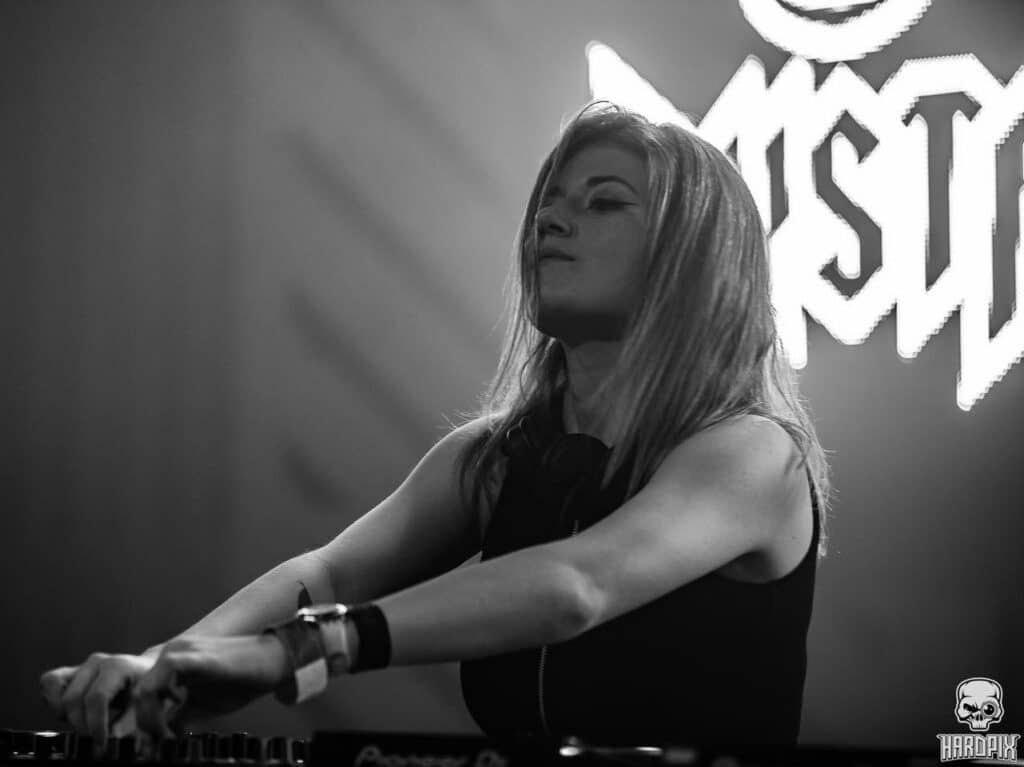 What makes up your identity sonically as a DJ and producer?
I make hardcore. I think the main point is that my style combines old-school influences and strong melodies, but I take inspiration from a lot of other styles such as EDM, rap, dnb. For a lot of my tracks, I've also collaborated with female vocalists. I love the energy it gives to my music, and it enables me to create my own theme around it. I want my music to carry and convey a lot of positive vibes and values like determination for "Sky Ablaze" or self-improvement like "Game Changer." I would love to inspire a generation to pursue their dreams and to believe in themselves.
"My heart belongs to hardcore" is your signature phrase. Could you shine a light on how this became your catchphrase and why it represents who you are?
"My Heart belongs to hardcore" because when I'm working on a track or performing on stage, I'm expressing something that I can't do in my everyday life. Since childhood, I was never able to communicate that well. Hardcore has the power to do that; bringing thousands of people together, having good moments, and disconnecting from their daily routines.
Even if hardcore is something that brings light in my life, when you make a living from your passion it's hard to do anything else but what you're passionate about. When you're only in the studio or touring, it's almost impossible to have a correct social life (family, friends, relationships). I choose hardcore, and that's why "my heart belongs to hardcore." 
As a female DJ, the industry can be very selective and critical, especially in European hard dance. What challenges have you faced so far because of this and how have they shaped your career?
If you want to do something, whether you're a woman or a man, you have to go all the way. I'm friends with a lot of female artists and I love how we support and cheer for each other instead of being competitive. Whenever I can I try to advise them with the experience I have. Of course, there's a lot of harassment and disregard, especially in the beginning. At first, it was difficult to face these types of remarks, but I don't really pay attention to them anymore. Today, I live my experience as an artist who just happens to be a girl.
We know there can be challenges in several facets of your career, however, I would like to dive into the positives. What are some of the most rewarding events you've experienced in your career so far?
The last years and months have been CRAZY. So much happened in a really short time. The first thing that comes to mind is, of course, my first Dominator performance, because when I started at 16, I was always telling all my friends that when I grow up, I will mix at Dominator. They all laughed, but I did it! 
But to list some recent highlights, signing on the biggest hard music agency (Most Wanted DJs), signing on the label that made me fall in love with hardcore (Third Movement), and performing at huge events such as Masters of Hardcore, FCKNYE, Elektric Park, So Wh'appy…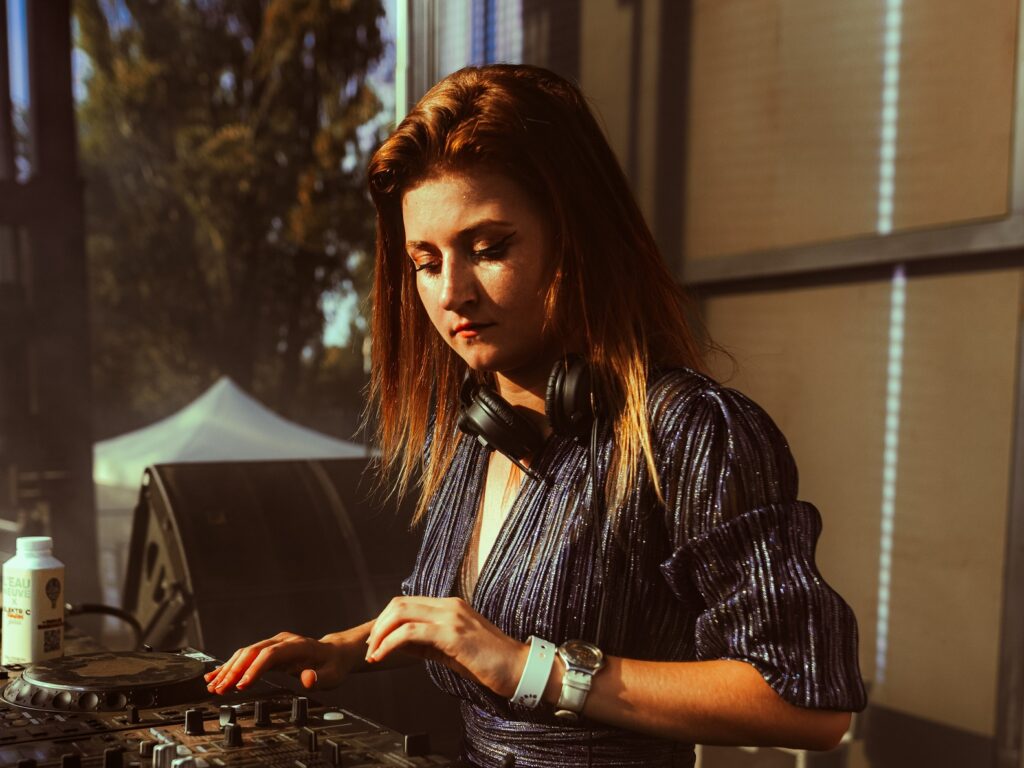 With five of your tracks charting on the Master's of Hardcore Top 100 last year, you've shown us your amazing potential to dominate the scene. Is there anything you're working on in the studio we can look forward to after such an accomplishment?
I'm actually working on a lot of different projects, solo tracks, and collaborations! The upcoming one is a smashing Frenchcore/hardcore combo with the french legend Radium (from Micropoint). For the rest, I can't say more, but a lot of big projects are in the making! In the future, I would love to give hardcore a bigger exposure by combining powers with artists from other genres such as techno, EDM, and psytrance. I'm already in touch with some artists, and I hope we can succeed to combine our styles nicely! 
Your growth in the scene has been exponential and you have several bookings announced already. Where are you looking forward to exposing your talents? Any new places from previous years?
Indeed! This year I'm finally going to get what I've always been targeting – Dutch Hardcore Festivals – so I'm really excited about 2023! I can't tell too much now, because I need to wait for the official announcements but there will be a lot of sick gigs. To name a few that are already announced, Tomorrowland, Masters of Hardcore (mainstage), Harmony of Hardcore, and Rebirth Festival, and also performances in countries where I have never performed before! Gonna be an exciting year! So stay tuned! 
What are your short-term and long-term goals as an artist? Any aspirations of playing in the USA and expanding the reach of your art geographically?
Speaking about short-term goals, it's quite simple: I always make sure to put my 100% into the project I'm working on at every performance. Speaking of long-term goals, I would like to expand my music outside Europe, and make hardcore in general more known and accepted. The USA, of course, has a really high spot on my bucket list! I have a lot of listeners from the USA. They have the fourth spot in my Spotify statistics after Germany, The Netherlands, and France.
I have always been fascinated by the US and I even booked a week of holidays in New York City at the beginning of February to discover and understand more about this country. I've never been to North America in my life, so you can't imagine how excited I am about this new experience! 
Thank you so much Jaide and EDM Identity!
---
Follow Hysta:
Website | Facebook | Twitter | Instagram | SoundCloud | YouTube