DJ Hanzel finally shares his debut album, anti everything, after arch-nemesis Dillon Francis forced him to release it.
---
Dillon Francis is known worldwide for his hard-hitting beats and humorous demeanor, but he's been battling against his German arch-nemesis, DJ Hanzel, as of late. First arriving on the scene years ago, this artist became defined by his passion for deep house and "going one deeper," and he's taken the scene by storm with his undeniable charm.
Last year saw DJ Hanzel release a steady stream of singles in anticipation of his debut album, anti everything, and he capped it off by signing to Create Music Group. Now, in 2023, he is continuing on his quest to go one deeper by breaking the boundaries of deep house music with the immaculate eight-track album that will take you on a journey to his roots and features plenty of club ambiance from start to finish.
Upon the release of my newest album I am humiliated, for my quest to go one deeper has been undermined by the corporate interests of Dillon Francis. Like Beethoven who never heard his own compositions, I only understand my music as a perfect theory and to hear it aloud would snuff out the light of my soul. But please, do not let my pain stop you from streaming it on your iPod telephones.

DJ Hanzel
DJ Hanzel's anti everything starts off deep with the heart-pounding track, "Be The Light." The steady rhythm pulsates throughout the track, welcoming in piercing synths before a vocalist joins in with an echoing tone as the lyrics repeat for the duration of the song. Released alongside a visualizer, "Pull Up" follows soon after and maintains the deep vibes with a strong bassline. The synths reverberate alongside the vocals, which flow with the song. It then fades out as "Oh Girl" comes in with a strong buildup with '80s-style synths and a surging melodic bassline.
Prior to the release of this debut album, DJ Hanzel released a series of singles that included long-time ID, "Make Me Feel," which takes strong inspiration from the realm of tech house. "Take A Little Bit" starts out with a clash that leads into that pounding club beat, followed by vocals and swirling and clapping synths, while "Talkin" channels an analog soundscape as the bassline ebbs and flows as the low grumbling voice repeats throughout the song. The last single to be released was "Gumby," which has deep thumping undertones before it bridges with a dramatic buildup before it hits hard with electrifying synths.
Then, the final track on the album, "I Lose My Mind," brings out a more intense sound with hollow roaring synths and choral-esque vocals to end the album in a dramatic fashion and make it stand tall among the others. One thing is clear after listening, DJ Hanzel accomplished exactly what he set out to do – go one deeper.
Check out DJ Hanzel's anti everything on Spotify or on your favorite streaming platform, and let us know your thoughts on Twitter!
Stream DJ Hanzel – anti everything on Spotify:
---
---
DJ Hanzel – anti everything – Tracklist:
Be The Light
Pull Up
Oh Girl
Make Me Feel
Take a Little Bit
Talkin
Gumby
I Lose My Mind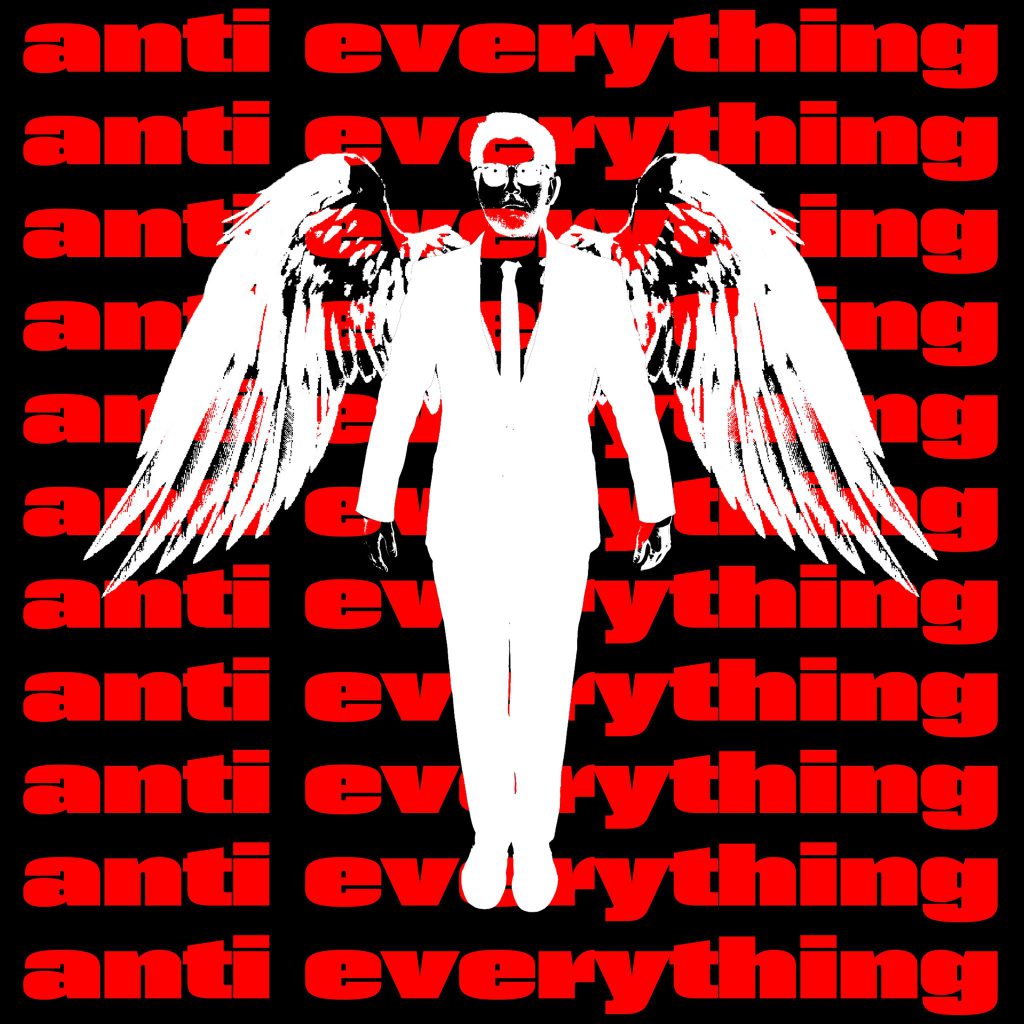 ---
Follow DJ Hanzel on Social Media: