Chicago-based sibling duo Birthdayy Partyy brings the heat with their debut EP, Classic V Future, which showcases their dynamic style.
---
In 2018, brothers Bryan and Jon Gorecki began their adventure in the dance music scene as Birthdayy Partyy. Since then, the two have been on a roll, making hometown appearances at festivals like Spring Awakening and North Coast while also touching down at EDC Las Vegas and EDC Orlando. Birthdayy Partyy has also delivered a plethora of releases over the past few years, but one thing has been missing in their discography – a true EP under the alias.
Birthdayy Partyy brought a close to 2022 by releasing a drum and bass remix of Paramore's "Misery Business" as a free download for their fans, and today, they've dropped off their largest project to date, their debut EP, Classic V Future. This release features four tracks that will dazzle their growing fanbase as the duo showcases their dynamic abilities to create everything from house to bass and a touch of hip-hop.
The first track on the EP, "Revival," is a house bop that brings beautiful vocals from Jenni Rudolph into the mix to get everyone in a groove. The title track arrives next and brings plenty of energy and bounce along with it, which will make it perfect for the festival season ahead. Then, Birthdayy Partyy looks to Dread MC to join in on the fun for "Handle Ya Business." This drum and bass-fueled tune keeps the speed up and is sure to infect your mind well after its runtime.
To close out the release the duo teams up with LeSage Williams for "Let Go." Offering a familiar house vibe that shufflers will gravitate to with that bouncing bass and smooth vocals, it's safe to say that Birthdayy Partyy knocked it out of the park on this one. Overall, this duo has really focused on creating something unique for fans on Classic V Future and it's a true treat for all of their fans, new and old alike.
Be sure to stream Classic V Future EP on your preferred streaming platform, and let us know your thoughts on this release from Birthdayy Partyy on Twitter.
Stream Birthdayy Partyy – Classic V Future EP on Spotify:
---
Birthdayy Partyy – Classic V Future EP – Tracklist:
Revival (featuring Jenni Rudolph)
Classic V Future
Handle Ya Business (featuring Dread MC)
Let Go (featuring LeSage.Williams)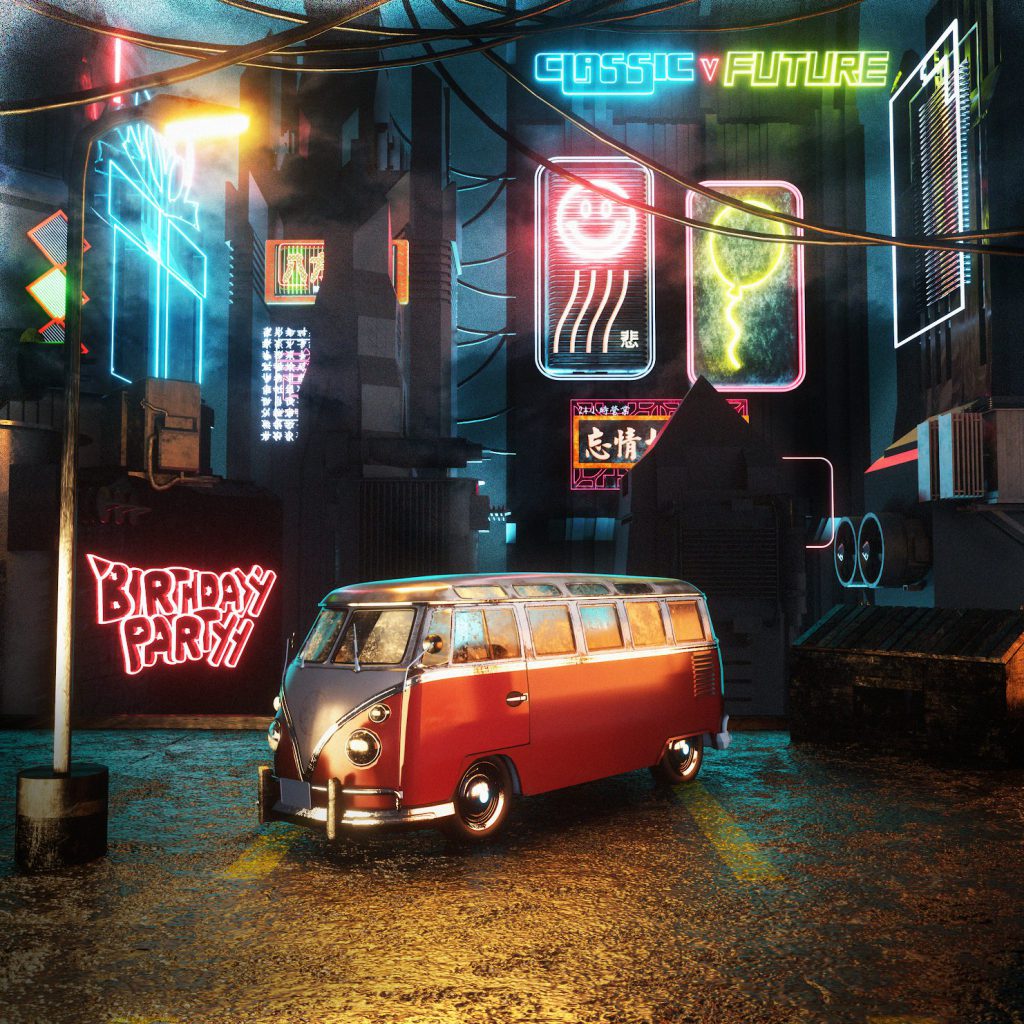 ---
Follow Birthdayy Partyy:
Website | Facebook | Twitter | Instagram | SoundCloud | YouTube | TikTok