Rising Belgian DJ and producer Hoax (BE) dives into his influences from the realms of house, disco, techno, and more.
---
Belgium is home to some of the most beloved artists and festivals in the scene, and one producer who is looking to make a huge splash in 2023 is Hoax (BE). Falling in love with the sounds of disco, house, and techno at a young age, he decided to make the jump into DJing and producing and hasn't looked back since. Over the past few years, Hoax (BE) delivered releases on Loud Memory, Langhewood Records, and 2Dutch Records that showcased his unique style, which made it clear he was an artist that everyone should have on their radar.
In 2022, Hoax (BE) continued his sonic evolution with releases like "Astral Attack," "Vision of You," and a remix of C-Fast and Rob Cappadonna's "Try Again." He also made his way to Ibiza to play three shows throughout the summer in support of artists such as NERVO and The Martinez Brothers to further sink his teeth into the scene.
Now, Hoax (BE) is gearing up to take another major step in his career as he sets sail into 2023. We caught a ride with this rising artist to dive into his backstory, where he plans to take his career next, and more. Listen to his exclusive guest mix and read on for the full conversation!
Stream EDMID Guest Mix 357 || Hoax (BE) on SoundCloud:
---
Hi Hoax, thanks so much for taking the time to chat with us today. Hopefully, you've had a great start to 2023 so far!
Thank you so much for having me. It is my pleasure to be here. My 2023 has started great. I was a guest at a national Belgian radio station to talk about my plans for the new year, and I also had the chance to showcase my unreleased tracks in a live mix… I hope that you will be able to listen to these tracks very soon! 
Let's kick off the conversation by diving into your backstory as an artist. Who were some of the earliest electronic influences that led to you developing a passion for house and techno?
I started being interested in music when I was 15 years old, watching Tomorrowland videos on YouTube. So I was inspired to learn how to produce music, and I started studying online videos to learn. As soon as I was old enough to attend live club events, I felt overwhelmed by all the sounds, energy, and vibes, and I realized that this was what I wanted to do for the rest of my life, to be able to play in front of people and I realized that in order to do so, I needed to be able also to produce music. 
Some of my influences in music today are CamelPhat, Tinlicker, and Jan Blomqvist, to name a few.
While your past releases like "Ain't No Mountain" featured a touch of funk and disco, your more recent tracks "Vision of You" and "I Loved With Everything…" are deeper dives into the melodic realm. What prompted this new sonic exploration?
As I said at the beginning, I was attending the daytime parties, and these were very chic and interesting environments where the music played was disco, and that obviously reflected the music I started producing because these were the places I was deejaying at. I was very pleased to have the chance to be able to do reworks of some class disco tracks that I really loved, and I think the reaction was very good.
Then 2020 arrived, and that made a shift in my personal life and music taste, mostly because those daytime parties were not possible anymore, and the mood and vibe of my days – and everyone else's – was more introspective. I was spending way more time listening to music that reflected the ways I was feeling inside. That is when I went into a more techno/melodic/melancholic kind of vibe with my music.
Now that the club scene is open again, I feel that this music reflects really well my current club experiences, so I am sticking into this genre – every track I am making is a personal journey into what I feel, and I think people that listen to those tracks can also recognize themselves and their journey too.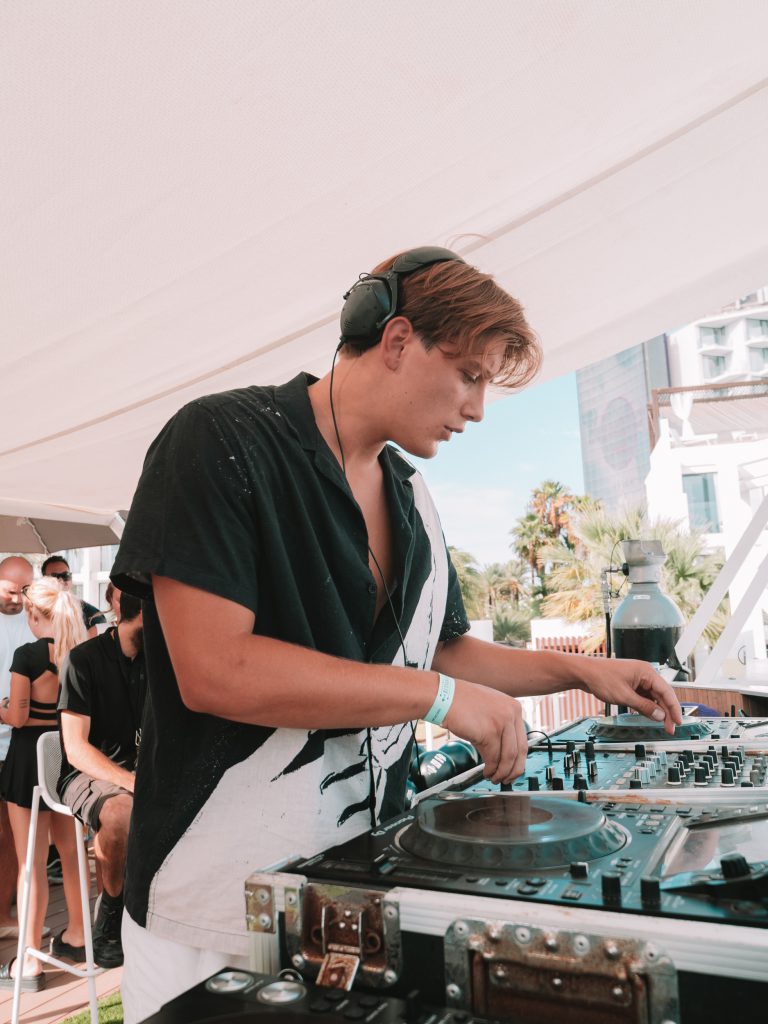 You've also been busy on the remix duties and have one for NERVO's "Giving It All" that you included in your mix for us. Does your production process differ when you're putting your spin on someone else's tune compared to an original release?
When I first listened to the NERVO song, I immediately loved it. The process I used for the remix of "Giving It All"  was to create something that was still true to my sound but also appealing to NERVO. Their sound is more of a big room sound, and they play huge events all around the world, so my idea with this remix was to make something that they could use while still being true to myself. This is why I created the big drop. The reaction has been great so far, and NERVO has included this remix on every radio show they have done since I sent it to them, so I am very excited about this release.
I've also started working on other remix projects, and I think the way I decide if I want to remix something it's always about feeling a connection with the original track, for example, the lyrics, because I really like the fact that I can always recognize a bit of myself and my personal experiences in the music I am involved with.
Speaking of the mix today, what is your approach to DJing? Are you someone who likes to curate a handful of tracks ahead of time, or do you enjoy a freestyle approach based on the crowd's energy with your selections?
I spend a lot of time picking up the music I like that is good for a specific venue/event. So I curate tracks ahead of time because different countries or different venues have different audiences, and therefore, it is important to "come prepared" – having said that, the job of a DJ is also the one to understand the mood of the crowd, which means that I can adapt and change the music according to the reaction of the people in front of me.
As a rule, I come with an idea, and of course, the selection can change in due course during the night. For example, the Belgian crowd is more techno, the UK crowd is way more versatile, and I think in Ibiza, you can really be creative and "dare" a bit more because the people come very open to new sounds and new vibes.
Last year saw you make your debut in Ibiza at the Hard Rock Hotel. Can you share what your experience was like getting the chance to play there for the first time? Do you have plans to return this summer?
I actually played three times in Ibiza, and it was great. I did a pre-party for The Martinez Brothers at Tantra in Playa D'en Bossa, then played at Eden in San Antonio for NERVO Nation in August, and then I flew back to Ibiza in early September to play for the Pool Party at the Hard Rock Hotel. As I said earlier, in Ibiza, you can really be yourself because you find yourself in front of a crowd that is really open to new music and accepts the journey you want to take them on. So for me, it was fantastic, seeing all the people in front of me, having fun, and appreciating the music I was playing.
I think Ibiza is my biggest motivation. Seeing billboards everywhere with world-renowned DJs playing there on a weekly basis has boosted my mood and motivated me to work hard in order to be on those billboards very soon…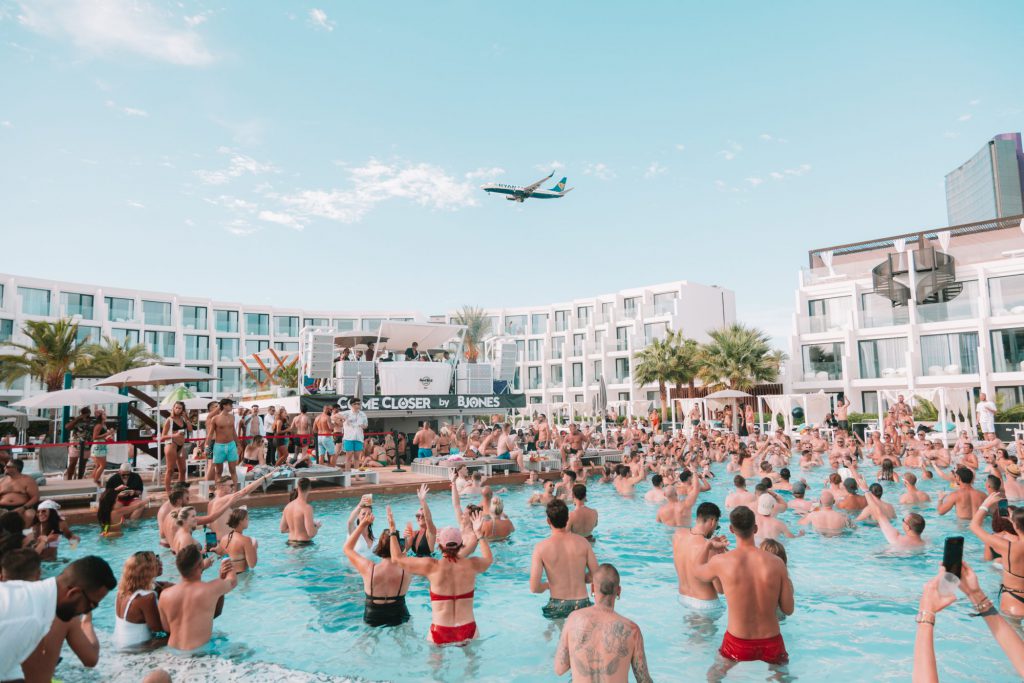 What's the biggest struggle you've faced so far as an artist who is rising through the ranks of the scene? Have you been able to overcome it?
I think the dance music business is a very small circle, and it is very hard to enter and stay in this. So my biggest struggle so far has been to prove that this is not just a passion but that I am here to make a career, to live from this job, and I am here to stay.
I think working hard day by day on productions, playing gigs, traveling, and doing interviews like this one is putting me closer to achieving my goals, so I am feeling confident.
What are some of the goals you hope to achieve in 2023? Do you have any fresh releases on the horizon you can share with us today?
I want to be seen as a good DJ, and I would like to have a more international audience. I would like to explore the world, play for different cultures, and learn about the cultures of as many countries as possible. I am also planning to spend a long time in Ibiza, so hopefully, I will be able to play there more regularly.
Production-wise, I am looking forward to getting my new music out and seeing how people will react to that… and obviously also collaborating with some of the artists I appreciate these days. 
Finally, just for fun, when we come to visit you in Belgium, where would you take us on a night out?
My home village is very near a town called Ghent, and I think that is a very fun city because it is a University city, so there is a party every day of the week. I have spent lots of fun nights there. Some of my favorite clubs are Kompass in Ghent, Fuse in Brussels, and many more. And of course, Tomorrowland is one of the world's most famous festivals so if you are there in July you should definitely not miss it. 
---
Follow Hoax (BE):
Facebook | Twitter | Instagram | SoundCloud