After the release of "Gotta Be You," NERVO and Carla Monroe stopped by to discuss the groovy tune and plenty more!
---
Australian twin DJ duo NERVO has made a huge impact in the dance music community since first emerging over a decade ago. Over the years they've worked with some of the top artists in the scene, delivered smash hits like "Revolution" and "Emotional, while also taking the stage at iconic festivals like Tomorrowland.
For their latest tune, "Gotta Be You," NERVO teamed up with London-based singer/songwriter Carla Monroe to bring the track to life. Previously gracing tracks like "17" and "2AM" with MK with her sultry vocals, this collaboration is a match made in heaven for anyone looking for an uplifting tune that is perfect to dance the day away to.
After the release of "Gotta Be You," we had the chance to catch up with Nervo and Carla Monroe to dive into the making of the single, how they've coped with the ongoing pandemic, and plenty more. Listen to the track on Spotify or your preferred platform, and read on for the full conversation!
Listen to Nervo & Carla Monroe – Gotta Be You on Spotify:
---
Hi NERVO and Carla Monroe, I hope you've all been having a great start to the new year. Congratulations on the release of "Gotta Be You," it's an absolute jam. How did this collaboration come about? 
NERVO: This song was led and rests on Carla's amazing vocals. We were able to add our touch and with everyone involved think it turned out amazing and so happy with all the notice the release is getting!
Carla Monroe: Myself, Leftwing: Kody, Camden Cox, and Richard X all got together for a session almost exactly a year ago. Fast forward through a global pandemic and three lockdowns, it managed to find its way into the amazing hands of NERVO! The girls added their magic touch to the track and here we are! I guess it was one of those things that was meant to be!
What was the production process like on this tune? Did the lyrics come first on this one or did you have the melody of the song in mind?
Carla: So I remember hearing the instrumental for the first time, and immediately being drawn to the 'Gotta Be You' melody that's on the track now and then Camden came up with the fire melody that's the 'finally it's more than just a feeling' section at the beginning of the chorus. The 'Gotta Be You' lyrics just seemed to fit the melody well. From there, we all worked together to find a lyrical concept and melodies for the other sections of the track.
2020 was rough for everyone, do you feel you're able to take experiences from this past year and incorporate it into your music writing?
NERVO: We have had a very peaceful year of family life and making music. Pre-COVID, we were touring for 10 years straight so actually, it was the silver lining of COVID that allowed us to release tracks like this one and more to come.
Carla: Most definitely. I feel like a lot of the tracks I've been writing recently are positive and uplifting because it's the vibe we're all craving right now!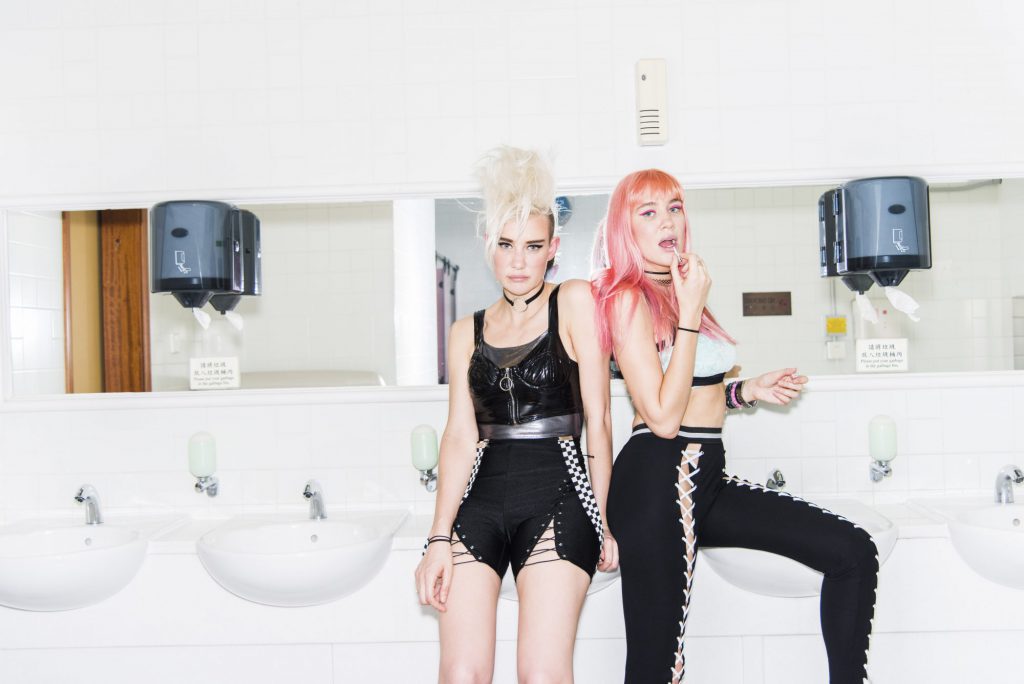 NERVO – During the pandemic both stayed busy with some sensational livestream performances, but to close out the year you headed to Thailand to perform on NYE. What was that experience like? Was it surreal taking the stage in front of a packed crowd?
NERVO: We went to Thailand for three shows and sadly were only able to play one, as the other two shows were canceled due to covid spikes and then government restrictions that followed. Our NYE show was packed and had such a great vibe. We loved every second of it! We really hope the industry bounces back so we can get back to doing what we love and know! There's nothing quite like a live crowd.
NERVO – The last time we spoke was back in 2019 after the release of "Worlds Collide" and becoming first time moms. How are the little ones? Has it been nice to have some extra time to spend with them with no rigorous touring schedule?
NERVO: The little ones are just dreams. They are huge miracles in tiny little bodies. Watching them grow and develop has become our passion and the cliche is very real – there's nothing quite like the love of a mumma! Liv takes her baby Ace Paloma everywhere with her and Mim's little girl bounces between tour life and normal life with such ease. The girls love the road and they love to be together. (They must take after their mummas) There's so much excitement when we are touring – new hotels, cars, airports, food delivered to your room. Never a dull moment!
Carla – Since first breaking onto the scene you've worked with artists like MK, MOTi, Tom & Collins, and now Nervo. How did you get your start in the scene, and what has it been like being able to make music with these huge names in dance music? 
Carla: I've been really fortunate to work with these amazing artists, but there was a time when I thought it might never happen! I was working a day job in prison when my first track with MK, "17," came about so it really did come out of nowhere! It was a track that I wrote four years earlier and forgot about.
It was off the back of this track that I was able to work with other artists like MOTi and Oliver Heldens, which in turn opened doors to work with artists like NERVO. My experience of working with these big names has been absolutely amazing! I've also learned a lot about the kind of work ethic it takes.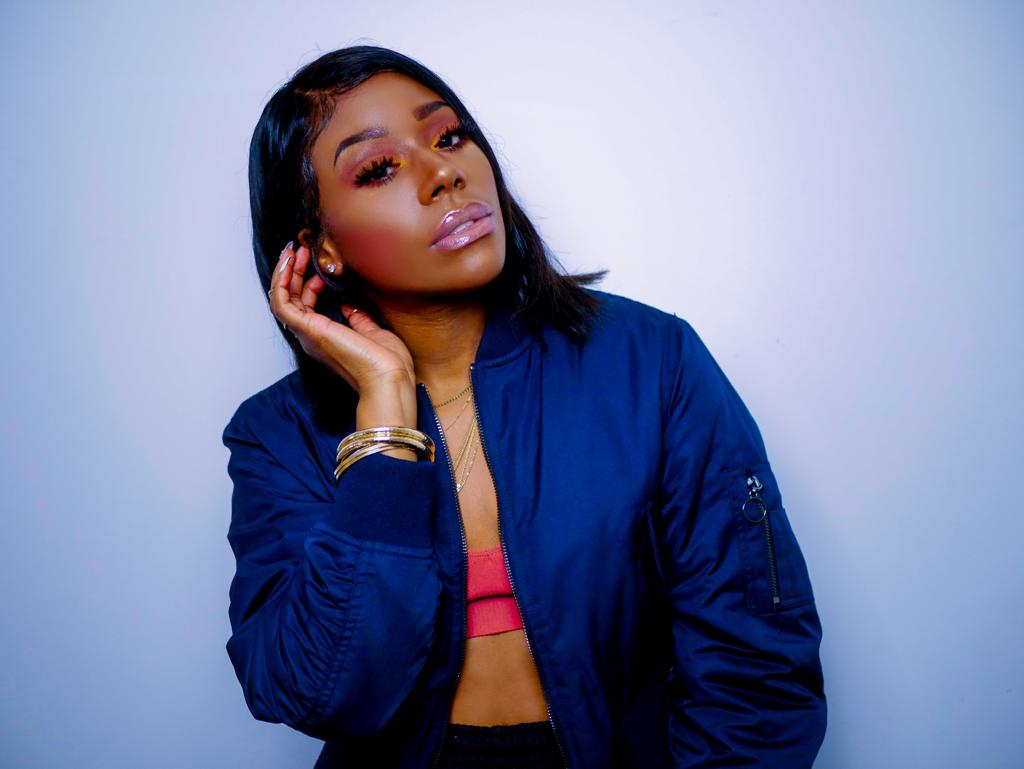 How have each of you been able to pass the time during this quarantine, and what have you missed the most about being on the road and performing?
NERVO: We have obviously missed playing music to a live audience but we also really miss the network of friends that we have around the world who pre covid, we used to see all the time. Those work colleagues have become our second family. We check in over video chat but nothing beats a pre-show beer and then a few more after. 😉
Carla: I've been using the time during quarantine to write more and reflect on the things that really matter to me. Mostly, I've missed not being able to perform songs – the feeling of the crowd singing the words back to you is undeniable!
For other artists who would like to follow in your footsteps, what is the biggest piece of advice you could give those who might feel like the future is uncertain for them and their careers?
NERVO: Nothing in life is certain. So go ahead and live your best life – shoot for the stars and the clouds will catch you. We never imagined our lives would be what they are now but here we are. We all have to do our best and hope for the best.
Although we do not know where this year is going to take us, what are some of the goals that you all hope to achieve in 2021?
NERVO: There are the career goals of writing hits and having radio charting songs of course. But on a personal level, we would like to keep checking in on those who are important to us.
Carla: I would say, use as much time as you can to perfect your craft. Consistency is key, even when you don't feel like your hard work is paying off – it really is, even though you can't always see it straight away!
---
Follow NERVO on Social Media:
Website | Facebook | Twitter | Instagram | SoundCloud | YouTube
Follow Carla Monroe on Social Media:
Facebook | Twitter | Instagram | SoundCloud