Chris Maze and Heph's Don't Mind Us EP has every characteristic of a dancefloor essential and will rumble through your New Years' Eve party.
---
As the year draws to a close, Pittsburgh-based DJ and producer Chris Maze is already setting his eyes on the new year. The skyrocketing talent has continued to shatter the mold in the house music scene by delivering standout releases that take over the dance floor and playlists. Just in time to usher in 2023, he returns to Country Club Disco to release his latest collaborative project, Don't Mind Us, with fellow Pennsylvanian artist, Heph, who has burst into the scene with his mesmerizing bass-influenced house style.
With their first collaboration, Chris Maze and Heph take listeners on an exciting milestone in their respective blossoming careers as they team up to deliver a high-octane, two-track EP. Crafted with the dancefloor in mind, the record turns the heat up audibly through a whirlwind of enthralling rhythm and intoxicating kick drums. The EP opens with the title track, "Don't Mind Me," a techno-house cut that revolves around infectious beat work and moves in time with a sauntering groove. Reminiscent of a '90s underground rave scene, this track charges out with a lively hook, rife with a pulsating rhythm that sets the stage for a sweaty club night out.
The next track is a bubbling amalgamation of the two artists' unapologetic styles and harnesses an alluring bassline to shake everything up. The aptly titled "Shook Up" rides on crisp and propulsive breakbeats that are loaded with plenty of bounce to exude a straight-up fire from start to end. This sprightly club weapon is paired with an exuberant delivery made for the clubgoers to experience a truly elevated end to 2022. Through the duo's funky and energetic production, they have demonstrated their creativity and instinctive ear for melodies that will continue to see them carve out their unique lanes in the dance music space.
In the spirit of wrapping the year on a high note, turn up your New Years' Eve celebration a notch with this certified club record is sure to have you on your feet in no time. Don't Mind Us is an EP filled with energy and lots of rhythms and made for a year-end euphoric club experience. Give it a spin on Spotify or your preferred platform, and be sure to let us know your thoughts on Twitter!
Stream Chris Maze & Heph – Don't Mind Us EP on Spotify:
---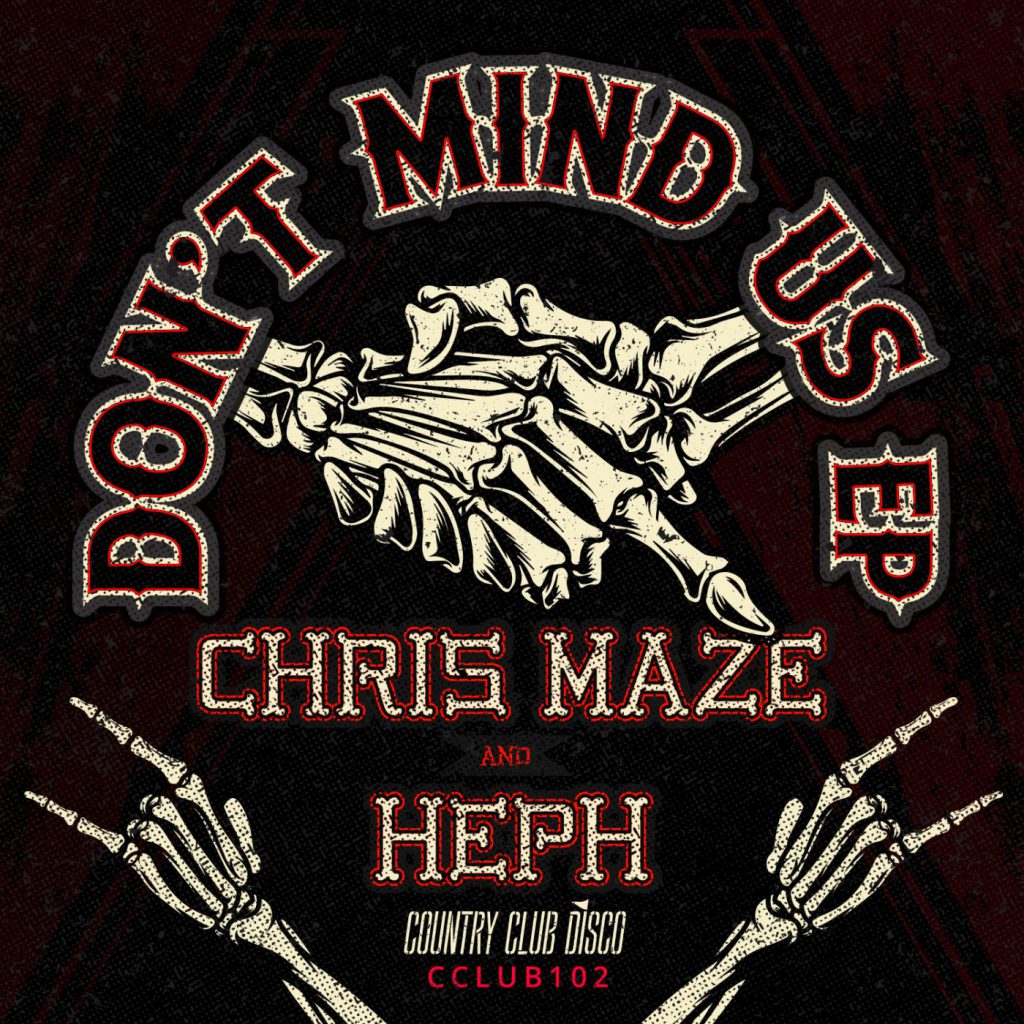 ---
Follow Chris Maze:
Facebook | Twitter | Instagram | SoundCloud | YouTube | Twitch
Follow Heph:
Website | Facebook | Twitter | Instagram | SoundCloud