The genre-bending Tony Romera is ending a jam-packed year with reimagined tracks of his heavy-electro album from bass-house artists.
---
French producer Tony Romera has been making waves in the dance scene since the September 2021 release of his debut album, Introspection. He performed at the first return of EDC Las Vegas last October, which was later followed by eight released singles, a recent India tour with fellow French-man DJ Snake, and, in early fall, he was featured on Malaa's first studio project, Don Malaa. Now, the genre-bending artist is ending the year with remixes of his heavy-electro album —Introspection: Remixes.

While the original album features notes of indie-pop, rap, and drum and bass, Gaba, Asdek, Basstrick, and other bass-house artists transform Romera's songs into a raw, energetic musical collection. Vladimir Cauchemar, known for his playful recorder song "Aulos," reimagines the indie-pop track "Party on My Own" with a dark twist. The sparkly lyrics are now masked by deep-pitched vocals and paired with a sturdy bassline, setting the tone for this pulsating album.

The lead single off this project comes from bass-house artist Badjokes, where they dial up the tempo in "My Mind," composing the original leisurely-electro track into a sunny, drum-and-bass-tinted ballad. Basstrick lends his boisterous hand on "Eyes on Me." The trap house producer pushes back the original vocals, and, in return, he creates a distorted, aggressive bass track that makes you feel like you're moshing at an Excision show. Mosimann's remix of "Le Bon Vieux" is the only track that doesn't stay too far from the original song. The Swiss DJ keeps the house elements from the initial track, but sprinkles in scattering synths and a groovier bass, creating a deep-house anthem with boundless energy.
Introspection (Remixes) featured 13 reimaginations on Tony Romera's debut album. Press play and let us know which remix was your favorite on Twitter.
Stream Tony Romera – Introspection (Remixes) on Spotify:
---
Tony Romera – Introspection (Remixes) – Tracklist:
Tony Romera, Max Wassen – Party On My Own (Vladimir Cauchemar Remix)
Tony Romera, Karina Ramage – My Mind (Badjokes Remix)
Tony Romera – MS69 (Kohmi Remix)
Tony Romera, OddKidOut – I'll Love U (Gaba Remix)
Tony Romera – MS69 (SQWAD Remix)
Tony Romera, Max Wassen – Party On My Own (Keeld Remix)
Tony Romera – Dakar to London (Asdek Remix)
Tony Romera – Dakar to London (Damien N-Drix Remix)
Tony Romera, Choice – Eyes On Me (Basstrick Remix)
Tony Romera – Le Bon Vieux Temps (Mosimann Remix)
Tony Romera, Choice – Eyes On Me (Miller Miller Remix)
Tony Romera, Joey Valence & Brae – MS69 (Vocal Mix)
Tony Romera, Casual – Boogie (CASUAL Remix)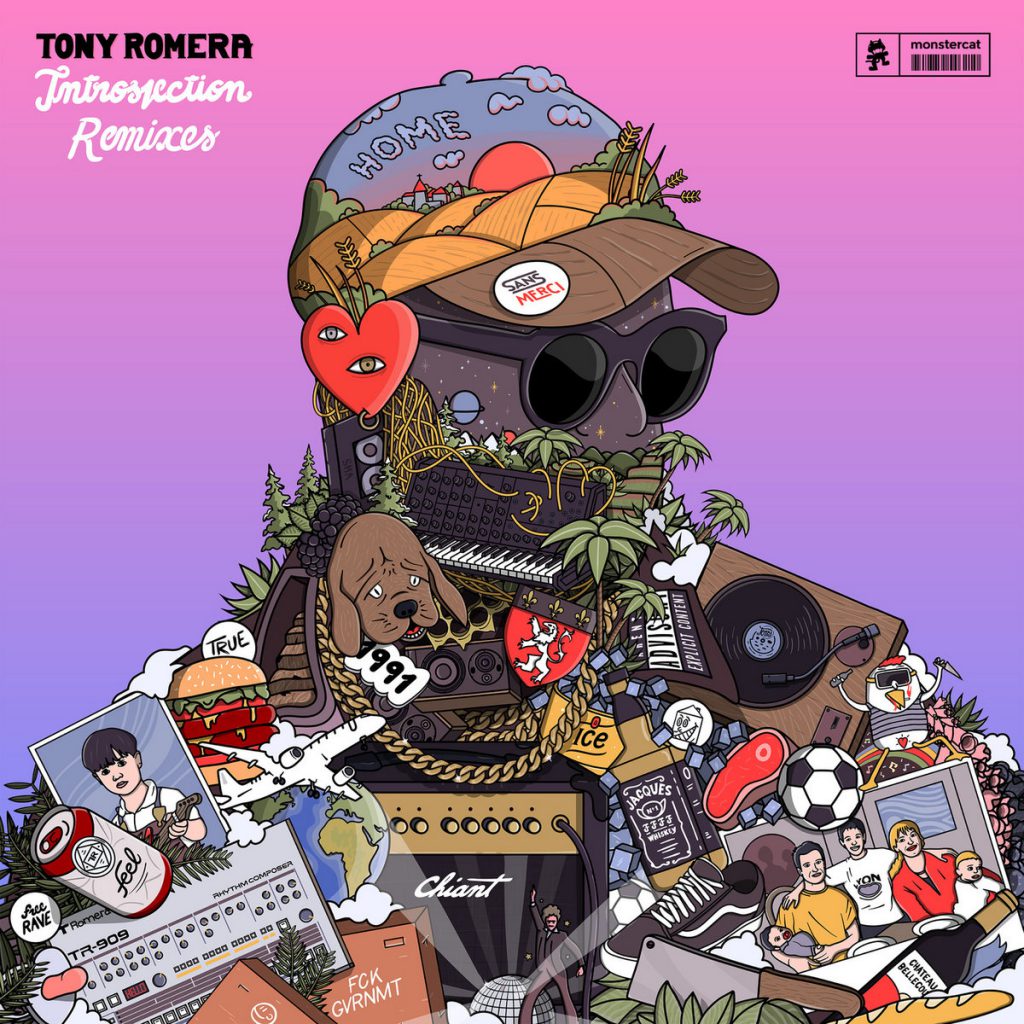 ---
Follow Tony Romera on Social Media:
Facebook | Twitter | Instagram | SoundCloud | YouTube