French DJ and producer Myd brought a fun-filled disco haven to the Music Hall of Williamsburg in New York as he kicked off his North America Tour.
---
Spotting his signature baseball cap and mustache combo, Lille-based producer, Myd, is an artist in every sense of the word. After more than a decade of displaying his craft in the electronic music scene, the French electro DJ has become renowned for his infectious and groovy house music, tinged with an indie soul-funk that underlies every rhythm of his melody. He was first introduced to fans as one part of the electronic band Club Cheval back in 2016, as they dropped their one and only beloved album, Discipline. Since then, Myd has continued to produce for international platinum artists globally and embarked on his solo career.
While his latest release, Born A Loser (Deluxe Edition), has a tongue-in-cheek reference, Myd is certainly far from a "loser." The album is a rich addition to his stellar career, as he boasts a remarkable portfolio of working with a myriad of prolific recording artists like Brodinski, SCH, Theophilus London, Lacrim, and more. With ten fresh tracks added to the original LP released in 2021, the album combines rousing rhythms and a euphoric synth-heavy shine to become a clear crowd-pleaser at his shows.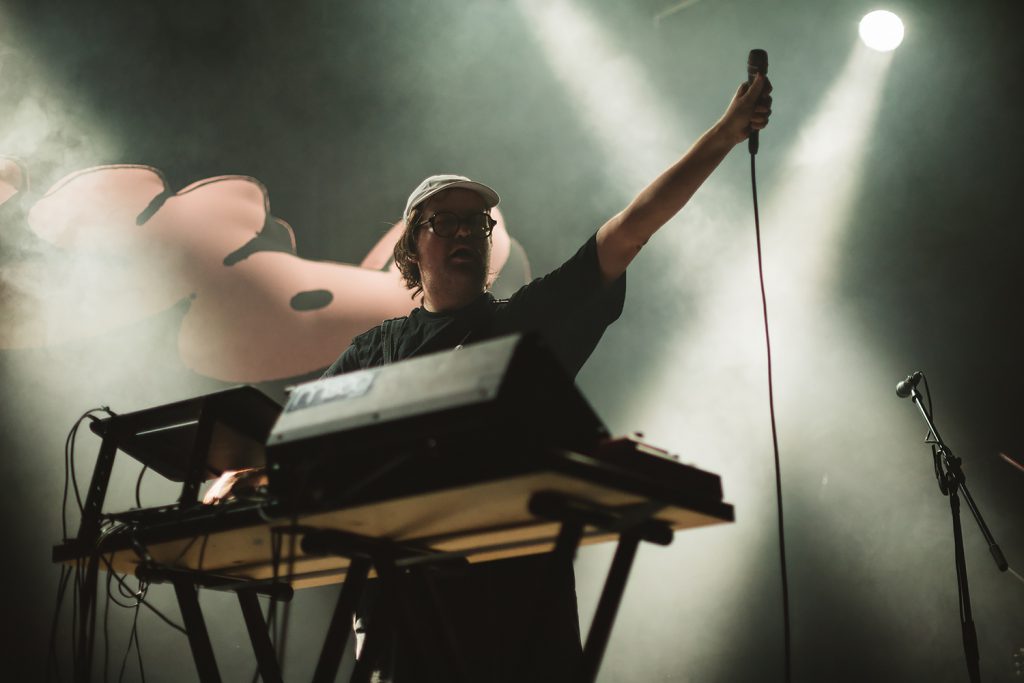 During his first stop on his North American tour, Myd delighted the crowd at the Music Hall of Williamsburg with his Midas touch of a French-inspired nostalgic house sound.
There was nothing quite like watching a versatile artist pushing the boundaries of electro-pop and infectious dance hook, flirting between dreamy and fuzzy electronic kicks to get the audience dancing in different ways. Throughout the night, Myd sent the crowd grooving through disco-tinged tracks like "Together We Stand," "Domino," and "We Found It." The meticulous DJ also displayed his eccentric flair by including a series of cheeky Daft Punk throwbacks before launching into the all-time crowd favorite, "The Sun."
As a truly contemporary artist, Myd has a penchant for channeling his broad musical palette to get the party started. He has cultivated a fervent community of fans through his magnetic live performances, combining an eclectic selection of his signature indie-disco music and a personally-curated wonder of visual storytelling. As he continues to embark on the rest of his North American tour run, Myd's show will be one not to miss!
Tickets for Myd's North America Tour are still available, so grab them before it's too late! Then, get a taste of Born A Loser (Deluxe Edition) on Spotify and follow Myd on social media to stay in the know on future releases.
---
---
Follow Myd: