k?d makes his music come to life on debut album CAGE SCRIPT, telling a story through animations and experimentation with his sound.
---
Florida-based producer k?d made his name after massive hits, "Lose Myself" and "Distance," which put him on the radar within the electronic music scene. Since 2015, he has developed a unique style heavily influenced by Japanese culture and taking fans into an alternate reality. This original style has landed him on ULTRA Records and a slot at some of the biggest festivals around the world. Following the release of his REBIRTH EP, k?d has been working tirelessly on his debut album, CAGE SCRIPT, which is out now.
Since starting his campaign on HARD RECS for CAGE SCRIPT back in February with the release of the opening track "RETURN TO NOTHINGNESS," k?d has continued to tease singles including "FLOW IN YOU" featuring June One, heartfelt ballad, "IF THIS IS A DREAM," vocal collaboration with Cecilia Gault "THREE IN THE MORNING, and "PROTECT ME" with Yadosan. In step with his love for anime, he worked with Herø Projects and BAMIBOY studios on animations for this album, making it come to life, and welcoming fans into the world he has been creating for nearly three years.
Check out k?d's debut album, Cage Script on Spotify or your favorite streaming platform, and read on to dive deeper into the tracks.
Stream k?d- CAGE SCRIPT on Spotify:
---
In "BACK AGAIN," which features Masayoshi Iimori, k?d utilizes a breakbeat over his trap rhythm to create a fast-paced track.
Rigid synths over quick build-ups create an intensity to the song, as it frequently changes beats and even briefly breaks into elements of hard-core. The song returns to the hectic synths before abruptly coming to an end. With almost an alien-like synth, "EXPERIENCE" follows the breakbeat pattern throughout the song. A mix of vigorous and piercing synths intertwine before the bpm picks up, breaking into the drop which alternates pitches. The bridge offers a delicate transition before breaking into a pounding beat that transforms into a robotic yet melodic rhythm.
"SOMEWHAT HUMAN" offers a big sound with nostalgic elements. The groovy introduction quickly slows down as voices echo in the background, before the quick build-up leads into a pulsating drop. The bridge features a monologue from a female voice, and the second drop switches between melodic and choppy. The track slows down toward the end with a steady beat before flickering out. "BE MINE" echoes with that phrase as a subtle beat pics up and a glitching robotic voice sings in unison. The beat ebbs and flows and as the song progresses offering a club-like soundscape. The voices become distorted as the song enters its final stages before fading out.
With glitching vocals and a persistent beat, "HOME PRAYER" welcomes us to the track with a female voice as a strong rock-like drum solo overpowers the trickling synth. All goes quiet as the voice muses that it "doesn't seem like existence was meant for me after all." This song changes patterns and rhythms, taking you on a journey out of this world with its synths and cryptic vocals. "IN YOUR EYES 「瞳の中で" features KOTONOHOUSE and Japanese vocals from RANASOL. This track is very different from the others as it takes on a more pop style of electronic music. Its steady rhythm offers mystical synths taking this adventurous album to a stunning close. This final track is followed by an instrumental version of the song as well.
k?d's debut album takes listeners on a sonic and visual journey. CAGE SCRIPT is an impressive body of work and is the culmination of all his achievements thus far. After listening through, it's hard to not be appreciate k?d's artistry and be excited for what's next.
---
k?d – CAGE SCRIPT – Tracklist:
RETURN TO NOTHINGNESS
FLOW IN YOU (feat. June One)
IF THIS IS A DREAM
THREE IN THE MORNING (feat. Cecilia Gault)
PROTECT ME (feat. Yadosan)
BACK AGAIN (feat. Masayoshi Iimori)
EXPERIENCE
SOMEWHAT HUMAN
BE MINE
HOME PRAYER
IN YOUR EYES 「瞳の中で」(feat. KOTONOHOUSE & RANASOL)
IN YOUR EYES (Instrumental Take) (feat. KOTONOHOUSE)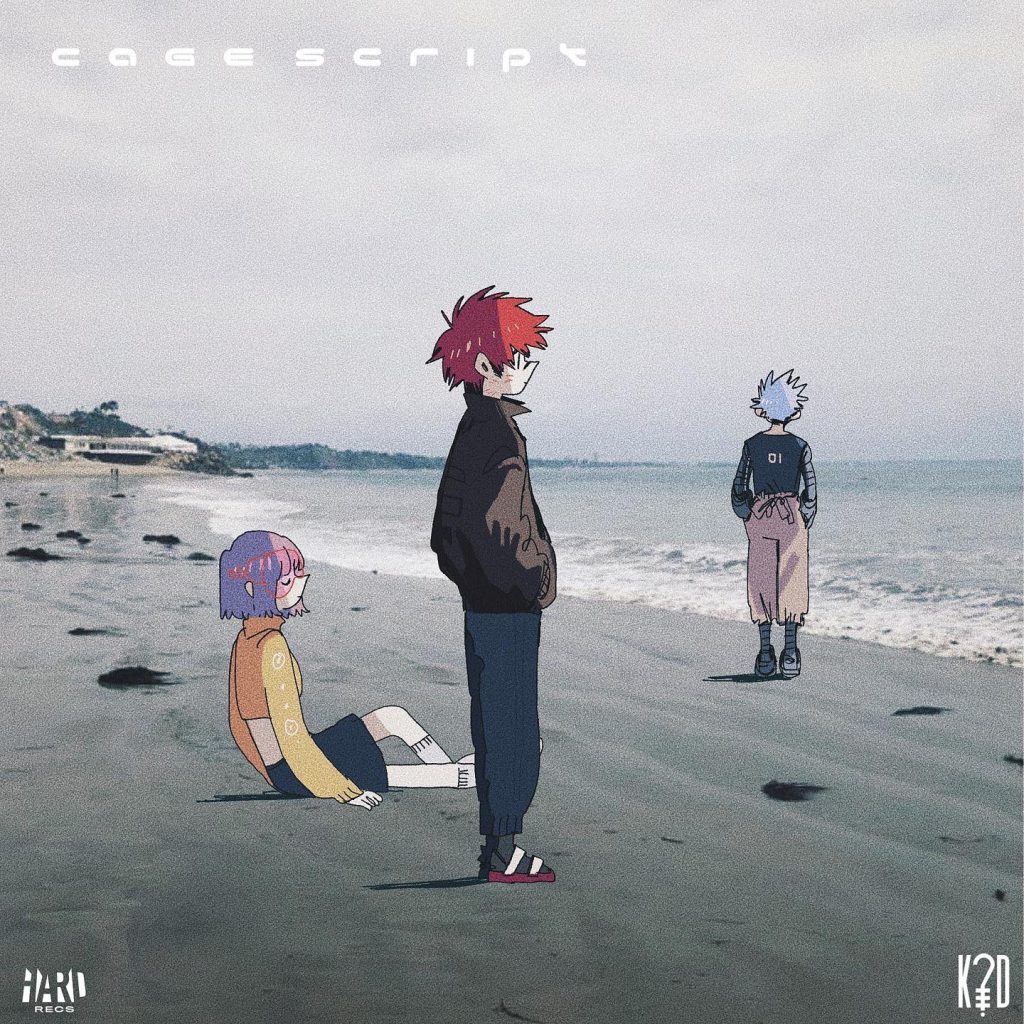 ---
Follow k?d on Social Media:
Website | Facebook | Twitter | Instagram | SoundCloud | YouTube