After making his Dreamstate SoCal debut, Adam Stark sat down to discuss his recent releases, the state of the scene, and plenty more.
---
Trance might be seen as a dirty word to some in the scene, but to Adam Stark, that's far from the truth. Since first breaking onto the scene years ago, he's become a force to be reckoned with in the trance and progressive space, not just as a DJ and producer, but as someone who continues to champion the melodic sound wherever he goes. This has been seen consistently with his performances around the US, but even more so when he began releasing music in 2019 to showcase his skills further.
While many artists might still be finding their footing in the dust of the pandemic, Adam Stark has continued to soar to even greater heights. On the release front, he collaborated with his longtime friend Cory Goldsmith for another fantastic tune, "Yahle," that dropped on Roger Shah's Magic Island, but it's his shows that have really stood out. This year has seen him take the stage everywhere from Miami to Los Angeles while double-debuting for Dreamstate at Dreamstate Harbor and Dreamstate SoCal.
After Adam Stark opened Dreamstate SoCal on the Void stage last month, he sat down with us to reflect on his journey in 2022, share his thoughts on the current state of the trance scene, and touch on his recent releases. Listen to "Yahle" on Spotify or your preferred platform and read on for the full conversation.
Stream Adam Stark & Cory Goldsmith – Yahle on Spotify:
---
Hey, Adam. Thanks so much for taking the time to chat today. You're kicking off everything here at Dreamstate SoCal at the Void stage. How did it feel to take the stage at one of the biggest trance festivals on the planet?
I have spent a long time trying to figure out how to get exactly where I am. I had a conversation with a publicist friend five years ago.  I said, "I want to play Dreamstate. How do I play Dreamstate?" And that advice is a little proprietary, but they gave me some of the best advice I could have gotten: to focus on making everyone else tell people to book you.
Dreamstate is arguably one of the pinnacle trance events on the planet – so many people could play my time slot, and so many people can open that stage properly. It doesn't matter if I'm asking for a favor, know the right people, or if I am at the top of my game because everyone is at the top of their game here. What matters is that there are people that want to see you succeed, want to see you play music, and want to hear what you bring to the table. 
In that vein, one of the most fantastic things for me was to not only come to this festival and open the Void stage, but I got to play two unreleased tracks, I got to play a bunch of collaborations, I got to play some originals. I got to play my music. So I didn't have to approach this as a DJ; I got to approach it as someone putting their art out into the world.
That's awesome. This is your first time playing Dreamstate SoCal as well.
It's my first time playing. I missed the first Dreamstate due to tickets being very limited, but I've been to every subsequent one. I knew I wanted to be a part of this community the moment I came here. I wanted to be a part of the music and the performance here. I knew that this is a place where the music that I loved and appreciated would be respected.
Definitely, and you also played Dreamstate Harbor during the summer.
I did play Dreamstate Harbor during the summer. That was my first Dreamstate show which was a full-blown festival. I feel that was the runway for me to fit into the progressive trance space they're trying to open up. In 2022, that can be pretty difficult, and I felt like [Dreamstate] Harbor was a sort of this litmus test. I believe that my set tonight solidified my place.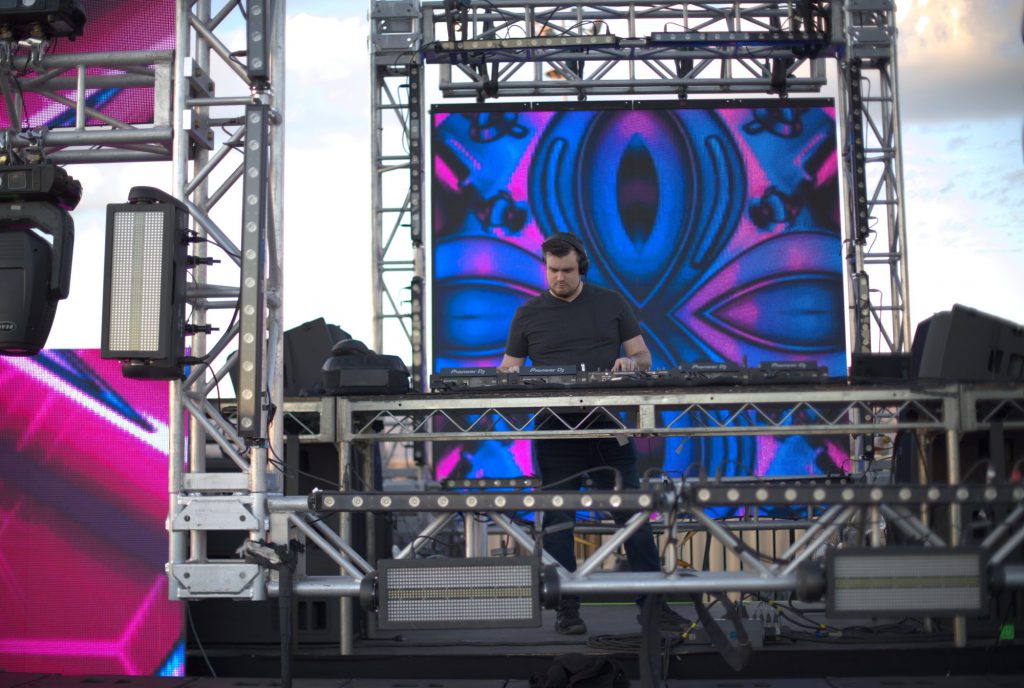 Speaking of your sound, progressive, you teamed up with Cory Goldsmith for "Yahle." But you've also worked with him on several other tracks. So can you talk about how your relationship with him formed?
So Cory and I met each other in the Denver nightlife scene. I was running the Denver Trance Family and putting a lot of work into community building there. Cory happened to live out there and was a techno and progressive producer. He was trying to experiment and push his brand and try different things. At the same time that he was doing a lot of work in Denver, I was spending a lot of time going to writing camps, production retreats, and those kinds of things. On the back of one of those retreats, I said, "Hey, why don't we sit down and play around in Ableton and see what falls out." We put our first track out, "Aurum," which got supported by Ferry Corsten and Markus Schulz. Until then, I had only put out two solo tracks, "Versa" and "Retreat." 
Cory's sound is much more techno, while mine is much more what you would consider In Search Of Sunrise progressive. But we just found that there were pieces of techno that fit into what I was doing and pieces of progressive that fit into what Cory was doing. We found that there was a symbiosis in the style of music we were writing. So we're looking at potentially forming a duo now because we've had so many successful collaborations over the last couple of years that have gotten a ton of support from Solarstone, Aly & Fila, Ferry, Markus, and all those people.
Those are some huge names. They're all legends in trance.
It feels really good to put on my bio "supported by" and then list out the people I grew up listening to.
That's awesome. You also have a remix of Sunlounger and Susie Ledge's "Don't Stop Me Falling" coming out.
That remix has been in the works for over a year now. It had some potential to get signed to a couple of big labels, but the timing didn't work out for a couple of things. So I had a conversation with Susie and Roger [Shah], and they loved the track. I got to play it in my set tonight. I'm excited and proud of that track because it is my first foray to remix a hero of mine. 
I grew up listening to Sunlounger so getting a chance to remix a track like that was very nerve-wracking. I was very concerned that I wasn't going to do it justice. I'm happy with where I landed on it, and I know that Roger and Susie are also happy with it. That's going to be out on November 25, and hopefully, I will continue to get some really good support.
Roger's label, Magic Island, has been supporting you heavily. So what is the support meant to you?
Roger [Shah] was an instructor at one of the writing camps I attended. At the time, I hadn't had any tracks or releases, but I had this little riff I had come up with. He listened to it, heard what I had, and was like, "Okay, that's really good. I quite like this, so if we can finish it during the retreat, then why don't I just sign it to Magic Island, put it on a compilation, we'll call it a day." 
At the moment, I was completely blown away, but I didn't realize what was actually being offered to me, which was on label home, a family of people that I could bounce ideas off of, I could collaborate with, and get that actual constructive feedback that every artist is looking for. 
I can never thank Roger and the Magic Island family enough for what they've allowed me to bootstrap. Having that community of people that will push your songwriting, arrangement, and creativity and just help you get your track to that level that it actually has to be at to get released has been an honor. Not only to be a part of that family but to have that same type of commitment to that type of support.
Yeah. I feel that many labels are not necessarily developing artists right now. It's a lot of just pushing out tracks.
Well, there's this symbiotic approach, right? I do a lot of label work for some artists in the scene, and you're trying to grow the label and artists simultaneously. Unfortunately, there are many diminishing returns, especially in trance and progressive now. There are a few stalwarts like you're In Search Of Sunrise or Universal Religion and things like that, which will generate quite a lot of excitement. But at the end of the day, it's a difficult conversation, and many artists don't realize the current position that labels are in. 
I have this philosophy – be easy to work with and do what you say you're going to do. If you do that, you're going to be better off than 90% of people already. For me, that was the philosophy that I took with a lot of these guys. Roger is investing in me, and I want to help Magic Island. I've got a lot of artists that are investing in me right now, so how do we help build each other because, ultimately, we're all moving toward the same goal. We all want the scene to grow. We all want people to get access to the music that they love. So I have to take my ego out of it for a second and say, "This is my label home. They're helping me. I need to help them, and we all help each other, then we'll get where we're going."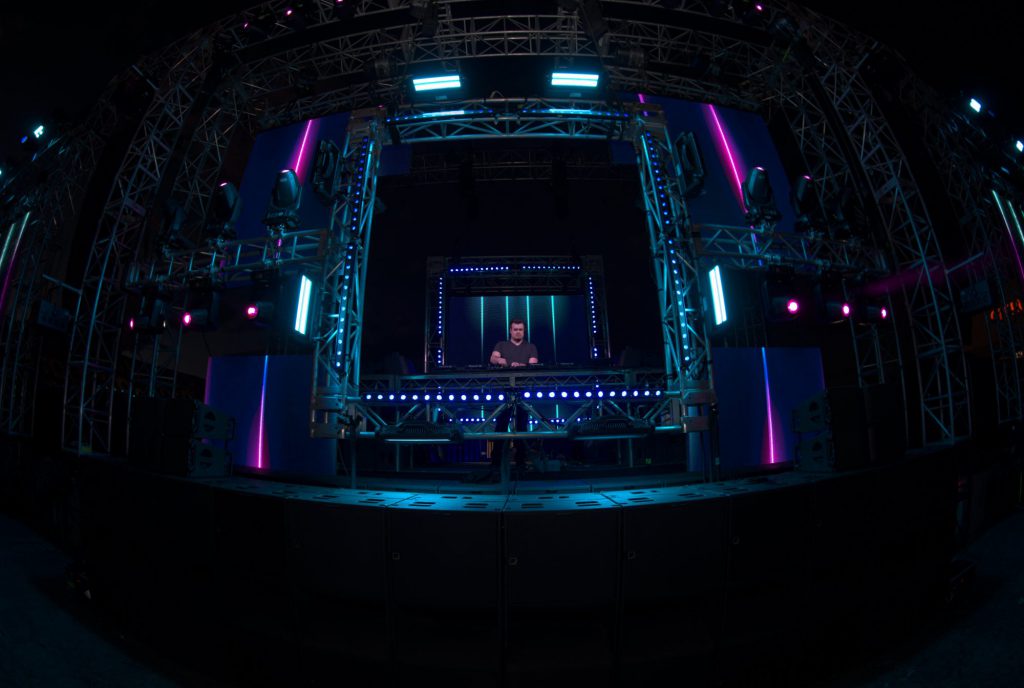 100%. Building a community around any brand in the scene, whether it's an event or a label or whatnot, is so important. Taking a step back and looking at the trance scene as a whole around the world. What are your thoughts on its current state?
I had this thought while I was on stage, and I think the new class of trance is progressive. Because if you think about it, there is a lot of progressive house, melodic techno, progressive trance, whatever you want to call it. There's a progressive remix of every classic. Tonight, I played an "Air For Life" remix by Dosem, "Gratitude," but the aname remix, and Andy Moor's "White Room," but the Marsh remix. 
It's important that the trance community understands that the tastes of the overall music community are evolving. There are many incredible reinterpretations of classic trance tracks in melodic techno, progressive house, and progressive trance. People should recognize that space. Those tracks have such a place in our scene, and that's part of why the Void stage at Dreamstate exists – it's an evolution of the sound because trance historically has been everything melodic from 128 to 150. 
Many people will say that trance is going through an identity crisis right now, but the music itself is just being reimagined. There's a new crowd of people coming to these shows that have never heard this stuff before. The musical landscape that exists is very tech-heavy, house-heavy, and very much in that space. So we've got to reinterpret these tracks through those lenses and figure out how we make that happen. I think, honestly, it's going to be the future of that style of melodic music.
Yeah, it's been cool to see artists like Charlotte de Witte playing trance in her sets or trance artists playing techno in their sets.
In many other parts of the industry, trance is like this dirty word. Because if you're in house or techno, then the idea that you're playing trance kind of gets this stigma. But at the end of the day, you see what Charlotte De Witte is doing. You see what Boris Brejcha is doing. You see what some of these people at the top of their game are doing. Then you think to yourself, well, that crowd loved that. 
That is where we need to refocus a lot of this. We can have these political lines down all the nations of music, right? But at the end of the day, it's about the people coming to the show. And if they have a good time, then does it really matter what we're playing?
I totally agree with you. Finally, the end of the year is here; this is one of your last shows of 2022, right?
Yeah, I've got Vancouver next weekend, and then I'm focusing on 2023. 2022 has been a wild year, so it's time to relax and recuperate, but I don't think I'm doing too much for the holidays.
What about 2023? Where do you want to go next? 
I just want to keep doing it. Every person who plays in front of a crowd wants to play in front of a bigger crowd. But this is all I've ever wanted to do with my life. I've always wanted to travel and play music, not just music but meaningful music for people who need it. 
So it doesn't matter if I'm playing in Kansas City, opening a nightclub for five people, or playing at the Void stage of Dreamstate, Exchange LA, Concourse Project in Texas, or Echostage in DC. In every city, there is someone who really needs this community and this music. So I just want to keep doing more of what I'm doing. I want to play more music in more cities, festivals, clubs, day parties, and night parties – I just want to take this music anywhere I can.
That's awesome. I love that.
---
Follow Adam Stark on Social Media:
Facebook | Twitter | Instagram | SoundCloud