Listen to the enticing bass house sounds of Michael Sparks as he returns to Dr. Fresch's House Call Records with the Make Trouble EP.
---
Dr. Fresch has a unique flavor for curating talent on his label, House Call Records, which has brought a range of genres for listeners over the past few years. One of the artists who landed on the imprint is Michael Sparks, a producer who infuses bass, hip-hop, and house rhythms for an unmistakable, fresh sound. Earlier this summer, he appeared on Operators Vol 1, which saw him add jolting energy for listeners with "Get Down." Now after teaming up with Nostalgix on "Supah Fly," he's returned with a full EP to satiate everyone's cravings as the winter months take hold.
Michael Sparks' latest release, Make Trouble, puts his bass house style on full display so listeners can grow their pallet with the ingredients served. The heater-fueled EP begins with "Ballin'," which features synths that radiate over a classic house groove while the sustained notes jolt your brain with serotonin. It effectively sets the foundation before skyrocketing to become a true standout among the three tracks.
Shifting gears, "Waste No Time" plunders wobbling basslines that ring awareness of elements displayed that are different from the lead track. Starting with a shuffling cadence, this one has an eclectic range of elements as Michael Sparks delivers a satisfying groove and sub-driven bassline. The track concludes with a zapping fade after reaching an elevation to excite the minds of bass house lovers, so make sure to give it a spin.
Finally, "Feel It Now" arrives as it loops samples with vocals that echos into the hearts of listeners as the track successfully persuades a range of emotions with bass and brassy stabs. It's balanced by its sustained keys that are sure to ground listeners on the dancefloor while the prominent hi-hats and the low frequencies identify a new behavior as listeners end this three-track ride.
Listen to Make Trouble EP on Spotify or your preferred platform, and let us know your thoughts on Twitter!
Stream Michael Sparks – Make Trouble on Spotify:
---
Michael Sparks – Make Trouble – Tracklist:
Ballin'
Waste No Time
Feel It now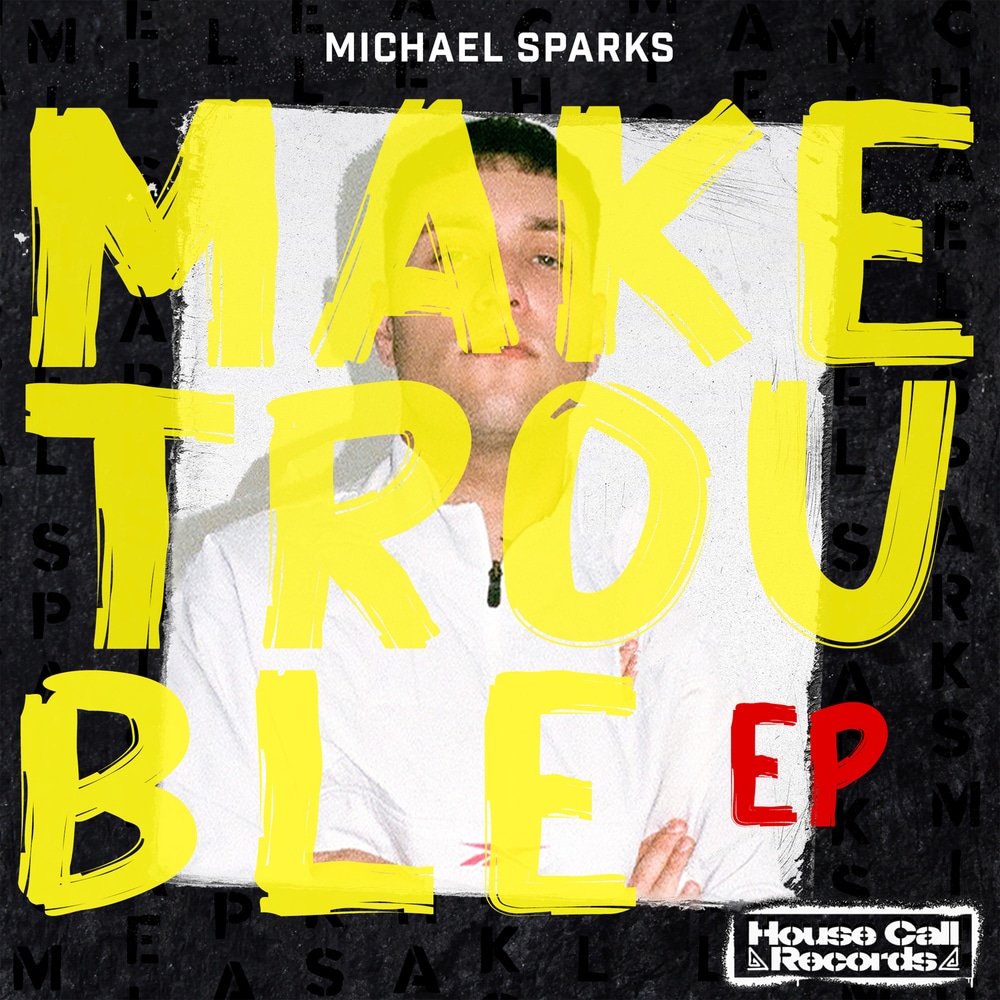 ---
Follow Michael Sparks:
Facebook | Twitter | Instagram | SoundCloud