The LDN EP is a dream collaboration that pairs Nocturnal Sunshine and CHA$EY JON£S for a dynamic five-track offering.
---
Maya Jane Coles might be most renowned for her releases in the house and techno realm, but something special has been brewing under her alter-ego, Nocturnal Sunshine. The past decade has seen a number of tunes surface in a range of genres, from dubstep and halftime to electronica and breaks, showing off the unique production capabilities that she brings to the table. This expands even further on the latest Nocturnal Sunshine release, LDN, which saw her team up with rapper/actor CHA$EY JON£S to bring the collection to life.
Take a trip back in time to the mid-00s, and you'll find Maya Jane Coles finding influence in the sounds of hip-hop from the time when she first began to produce music. Now decades later, she puts those inspirations on display within the five tracks found on the LDN EP while exploring grittier soundscapes filled with quality beats and slick lyrical flows. Additionally, the EP acts as a special moment for Maya as she reconnected with longtime friend CHA$EY JON£S for the first time since her 2019 album Full Circle.
LDN begins with its title track that offers up a downbeat atmosphere that puts the smooth flow from CHA$EY JON£S front and center from the jump. A similar atmosphere can be found on the rest of the tracks, whether in the subdued, almost eerie beat on "No Smoke," the dark and brooding "Really Really," or the penultimate tune, "Tralalala." CHA$EY JON£S' performance on LDN is fantastic throughout, but the EP's final tune, "CHA$EY," is a standout for the bars that he lays down through and acts as a fitting end to the release.
Listen to the LDN EP on Spotify or your preferred platform, and make sure to follow Maya Jane Coles on social media for the latest releases from her and more!
Stream Nocturnal Sunshine x CHA$EY JON£S – LDN EP on Spotify:
---
Nocturnal Sunshine x CHA$EY JON£S – LDN EP – Tracklist:
LDN
No Smoke
Really Really
Tralalala
CHA$EY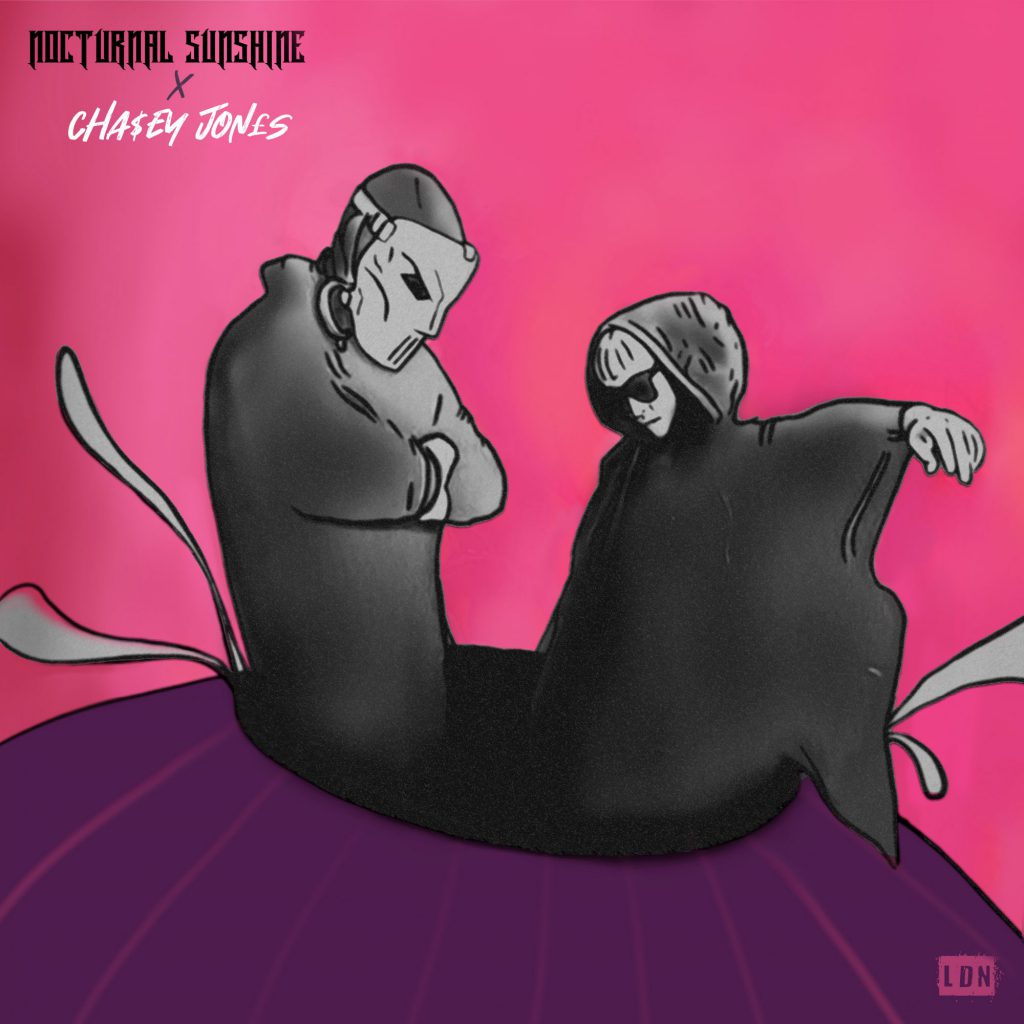 ---
Follow Maya Jane Coles:
Website | Facebook | Twitter | Instagram | SoundCloud | YouTube