Maya Jane Coles satiates the cravings of house music lovers around the world by serving up a thrilling three-track EP, Would You Kill (4 Me)?.
---
During these unprecedented times, artists like Maya Jane Coles are doing their part to keep people moving in the dance music scene with the release of stunning tunes meant to put you in a groove. Now, she's delivered a fresh, three-track EP dubbed Would You Kill (4 Me)? that goes above and beyond her previous release Take Flight, to send her fans off on another unforgettable journey.
When it comes to Maya Jane Coles, tracks like "Run to You" come to mind immediately when you're on the hunt for a true party starter, and without a doubt her most recent EP will soon consume your soul as well. When listening to Would You Kill(4 Me)?, each tune reflects the talent behind what makes an exceptional house track.
The radiant melodies stemming from the first seconds of the title track on, you can't help but get into a groovy mindset that builds from within the core. Through the hypnotic beat and vocals layered throughout the track, Coles takes her fans on a journey into the depths of house music.
The second track, "Sweet Luv," puts her trademark sound on full display and is clearly designed to remind you of how groovy house music can truly be. This tune is a perfect addition to any late-night, after-party playlist as it delivers the perfect blend of danceable energy and surreal tones that will mellow listeners out immediately. Then, Coles carries us all home with "Piano Magic" that will have your feet tapping along with the beat in no time at all.
Now to embark on a sublime journey by listening to Would You Kill (4 Me)? on Spotify below, stream or purchase the release on your favorite platform, and be sure to tell us thoughts on the tracks in the comments!
Stream Maya Jane Coles – Would You Kill (4 Me)? EP on Spotify:
---
Maya Jane Coles – Would You Kill (4 Me)? EP – Tracklist:
Would You Kill (4 Me)? 
Sweet Luv
Piano Magic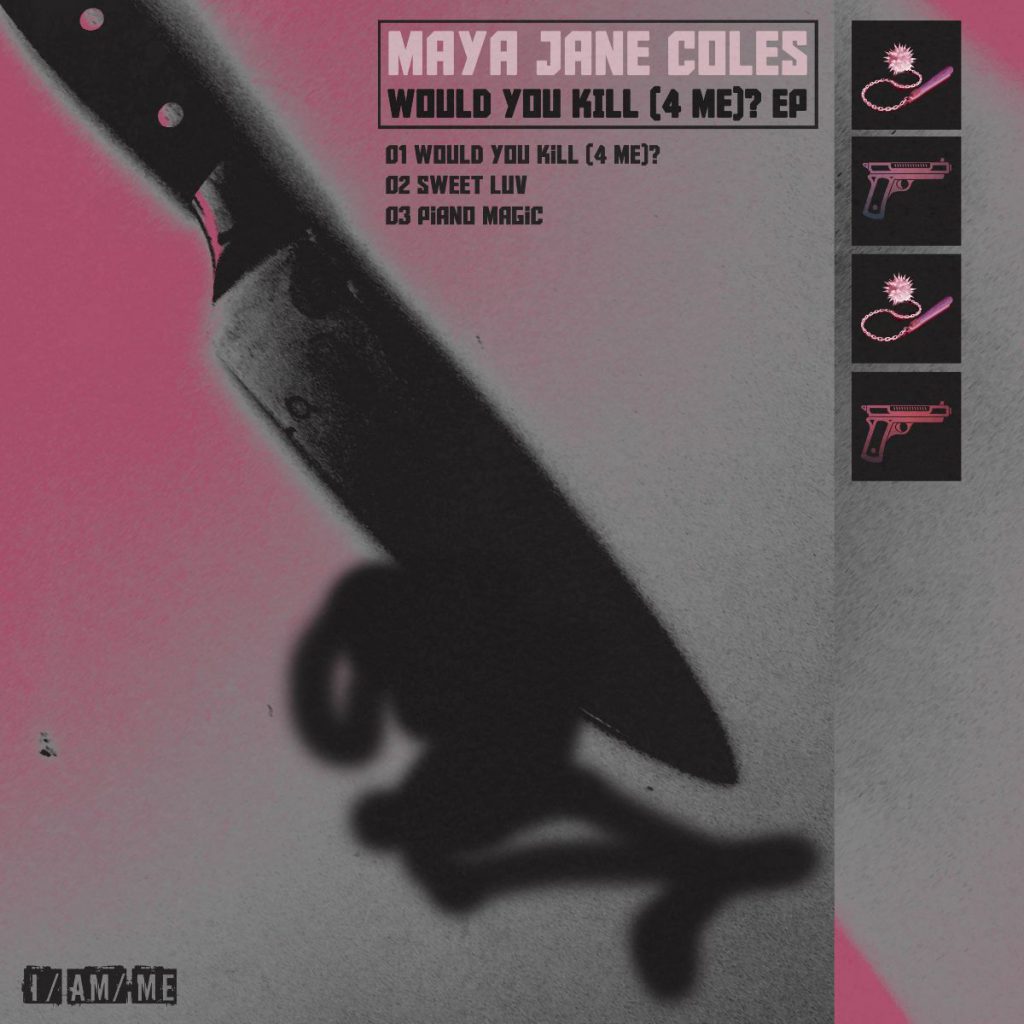 ---
Follow Maya Jane Coles on Social Media:
Website | Facebook | Twitter | Instagram | SoundCloud | YouTube