Experimental sounds and high-octane energy fuel Salvatore Ganacci's long-awaited debut album, Culturally Appropriate.
---
DJ and producer Salvatore Ganacci has completely blitzed the scene since first beginning his journey over a decade ago. During this time, he's graced labels ranging from OWSLA and Big Beat to Insomniac Records and DIM MAK while collaborating with some of the scene's top artists. That being said, it's his mainstage antics and nostalgia-inducing sets at festivals ranging from Tomorrowland to EDC Las Vegas that have made an even bigger splash lately.
Widely known for his experimental sound and crazy antics, there is a great deal of showmanship sprinkled throughout each performance. Salvatore Ganacci has managed to mix hijinks with hi-hats and has now released his debut album, Culturally Appropriate. Each of the tunes found on this 15-track album is a mash between the artist's signature style and his love for theatrical escapades, only further building his legacy in the scene.
Salvatore Ganacci's blend of unconventional style and disco-infused dance hits will have you hooked after one track. Be sure to stream Culturally Appropriate on your preferred platform and read on for a deeper dive into its tracks.
Stream Salvatore Ganacci – Culturally Appropriate on Spotify:
---
The first few tracks on Culturally Appropriate establish a powerful but lighthearted introduction for the album.
Starting the party off right, "And Dance" is the first track on this roller coaster ride of an album. This dance-pop banger starts off with some interactive vocals followed by an extremely funky bass line hook. This song jumps into the humor-based persona that Ganacci has created by spewing out some ridiculous and witty one-liners that would pop into your head on a day-to-day basis while trying to escape those thoughts and get lost in the music at the club.
Still somewhat riding the lighthearted and airy vibes of the first track, the energy then shifts drastically on "Sexy Narkoman." The feelings of uncertainty and a level of potential danger present themself early with this one – dark and mysterious with a hint of questioning what exactly is happening with the dialogue. The cadence and patterns of this track are repetitive and leave you wondering if you are stuck in a loop.
"Fight Dirty" arrives next and brings you right back to the disco tech house vibes. The desire to crank this one up high and forget about everything else is truly felt. An orchestra of epicness is being blasted right in front of you, and you get to ride the wave from beginning to end with this one.
"Let You Do This" with Buy Now is continuing its course with upbeat disco tech house sounds. Having a special place on the album is apparent as it proudly displays Sebastian Ingrosso and Steve Angello on the title as they resurrected a 20-year-old alias for the record. This collaboration is beyond noteworthy and quickly became one of the standouts on the release.
"Marriage" is a shift in the cohesiveness department on Culturally Appropriate.
There's no doubt that it's a great song – it's just so different from the track before it that it almost feels like you put on a completely different artist or album. There are points in this project where you want it to go one way, and then it ends up going a completely different way. This pattern is not off-brand for Ganacci, and he continues on the trend of random shifts with "Everybody Needs Somebody [(But I Don't Need You)]." This one is by far the most drastic change of styles and features elements heavily influenced by reggae making it the most mellow song on the entire album.
"Bizerte" is unique in its own way – the vocals and layers in this one have you feeling like you are in a wide-open desert about to be rescued from it after being lost for some time. Salvatore Ganacci's music is heavily influenced by his diverse geographical experiences and this comes through fully in the track. The next tune, "New Generation," is powerful with its strong vocal sample and breakbeat burned into its runtime – you'll find yourself almost instantaneously nodding your head as the vocals begin to chant.
"Siki Siki Baba" feels like you are part of a big dance party with an almost cerimonial-like tradition. Qualities of familiarity are embedded deeply into this one, and the infectious melody and groovy house beat quickly overtake your ears. "I've Done My Own Research" is another standout on the album with its seriously smooth vocals from Trinidadian-American rapper Theophilus London, there is a new part of your listening map that's unlocked with this one. The bassline that's utilized is progressive and dynamic, and the synth and flute combo complement every other layer so wonderfully.
"Silk Lining" is a warm blanket of tranquility delivered directly to your ears.
Much akin to "Marriage," "Silk Lining" holds a drastically slower cadence compared to most others on the LP, and it's honestly nice to get a sort of interlude hiatus to recharge and reflect on what you've experienced so far musically. The low-pitched velvety vocals on this, combined with the airy instruments, allow for an almost ethereal experience. "The Concert" slowly eases you back up to the higher-paced tempo that you were previously enjoying and gives off umbrella drinks at the pool type of energy. If you close your eyes while listening to this one, you may find good memories flooding back in as the track transports you into a state of ease and relaxation.
"We Shall Overcum" is a bit jarring amid the other tunes on this release. The kick is upfront and up-tempo, which isn't inherently bad – but this one just sticks out like a sore thumb. The faster techno sounds that are in this one feel very mechanical and forced. In a different setting, the track might have done better, but next to the others, it just seemed to be lacking layers and leaving much to be desired.
The penultimate track, "Take Me To America," is arguably the most powerful on Culturally Appropriate. Salvatore Ganacci unveiled a surrealist video to accompany it, where his character made the journey from Bosnia to America. The video is plastered with hidden messages and a theme that makes you reflect on your life while still incorporating bits of humor for brand continuity. Then, "What Makes Us Beautiful" arrives to act as the perfect end to the bizarre experience that is Culturally Appropriate and further showcases the eclectic sounds that he has to offer.
The journey through this 15-track LP is a wild ride through an enormous amount of sounds, layers, and even textures. If you are looking for a massive amount of variety, then look no further. This album will encourage you to explore different styles and sounds outside of your normal scope of listening, and that is truly beautiful.
---
Salvatore Ganacci – Culturally Appropriate – Tracklist:
And Dance
Sexy Narkoman
Fight Dirty
Let You Do This (with Buy Now)
Marriage
Everybody Needs Somebody [(But I Don't Need You)]
Bizerte
New Generation
Siki Siki Baba
I've Done My Own Research
Silk Lining
The Concert
We Shall Overcum
Take Me To America
What Makes Us Wonderful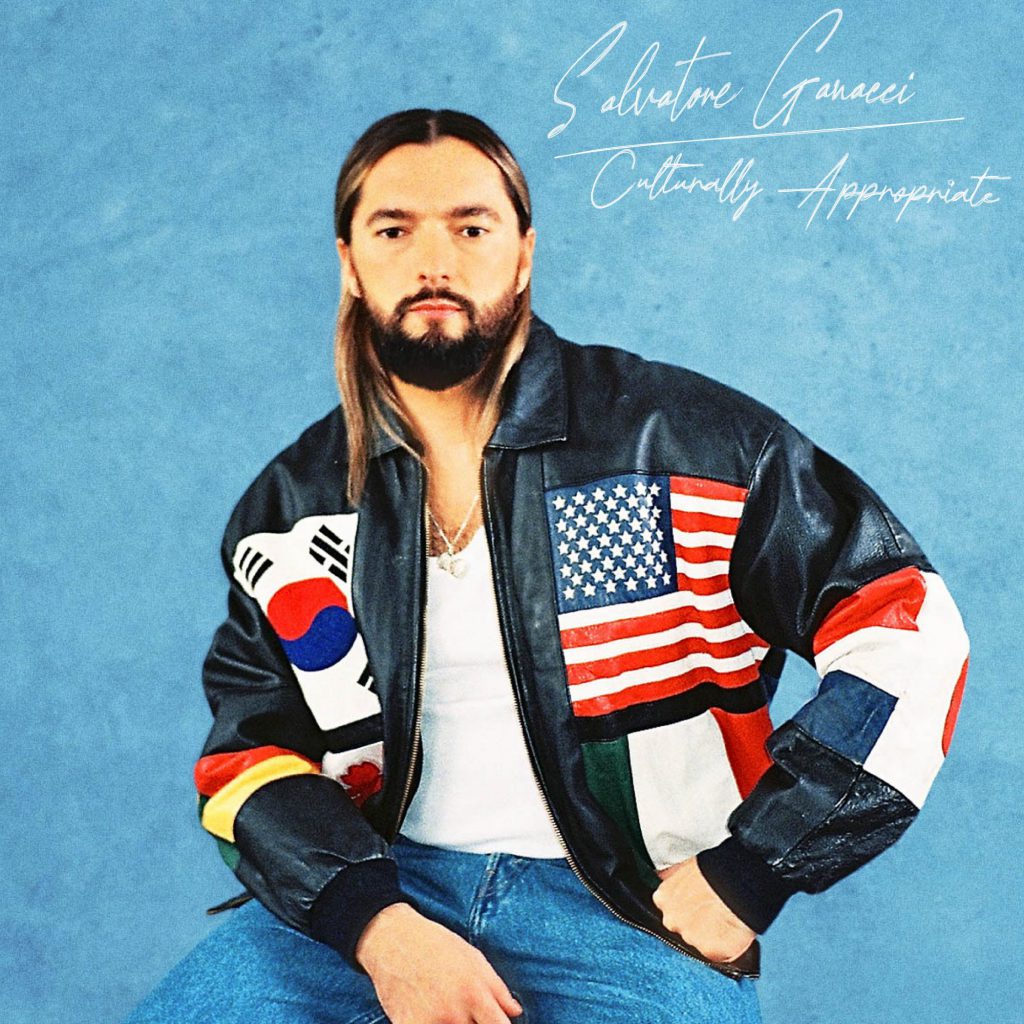 ---
Follow Salvatore Ganacci on Social Media:
Website | Facebook | Instagram | SoundCloud | YouTube