Decent & Snapper curate ominous, high-energy drum and bass sounds with their second EP on EATBRAIN under their Despersion project.
---
Based out of Moscow, Vladimir Decent and Alexander Lion started the Despersion project to exemplify their contributions to the Russian drum and bass community. The duo has been playing shows for the last few years in Russia and has been gaining more traction with releases on SLK Records, Neuropunk Records, and Empire Recordings. In 2021, Despersion landed the Starship EP on EATBRAIN, and now they're back with Nemesis.
The three-track Nemesis EP starts off strong with their collaboration with 2Whales, "Swarm of Seagulls." The tune begins with ominous plucky synth sounds, and the pace is quickly set with upbeat, driving percussion. It doesn't take long for the build to bring us to get the dark imagery resulting from repeated chromatic steps in the melodic line, and ripping percussion quickly brings the proper DnB fire out in full effect.
"Nemesis," the title track from the EP, puts Despersion's production prowess on full display. The harmonic movement through the buildup brings a cinematic effect out of the atmosphere, properly prepping us for the hazardous breakout. The drop features sliding, squealing synths, snappy snare drums, and overall great momentum considering most of the figures are repeated throughout. There's not much to the melody, but it paints an industrial picture that shifts throughout the tune depending on the percussion and other synth effects that surround it.
The final track on the EP is a collaboration with Focusfire called "Laser." Lightweight arpeggiated synths hold a light air in the intro, which is quickly slashed to pieces by the FM bass synths and accompanying percussion. There are numerous synth effects that emulate laser-like sounds, and you can tell that everyone was having a good time in the studio while curating and compiling the different sounds.
Nemesis shows the direction Despersion will continue to pursue with their ravaging and relentless energy and includes a visceral backstory that can be found on SoundCloud. Listen to the EP on Spotify or your preferred platform, and make sure to follow the duo on social media to stay in the know about their future releases.
Stream Despersion – Nemesis on Spotify:
---
Despersion – Nemesis – Tracklist:
Swarm of Seagulls ft. 2Whales
Nemesis
Laser ft, Focusfire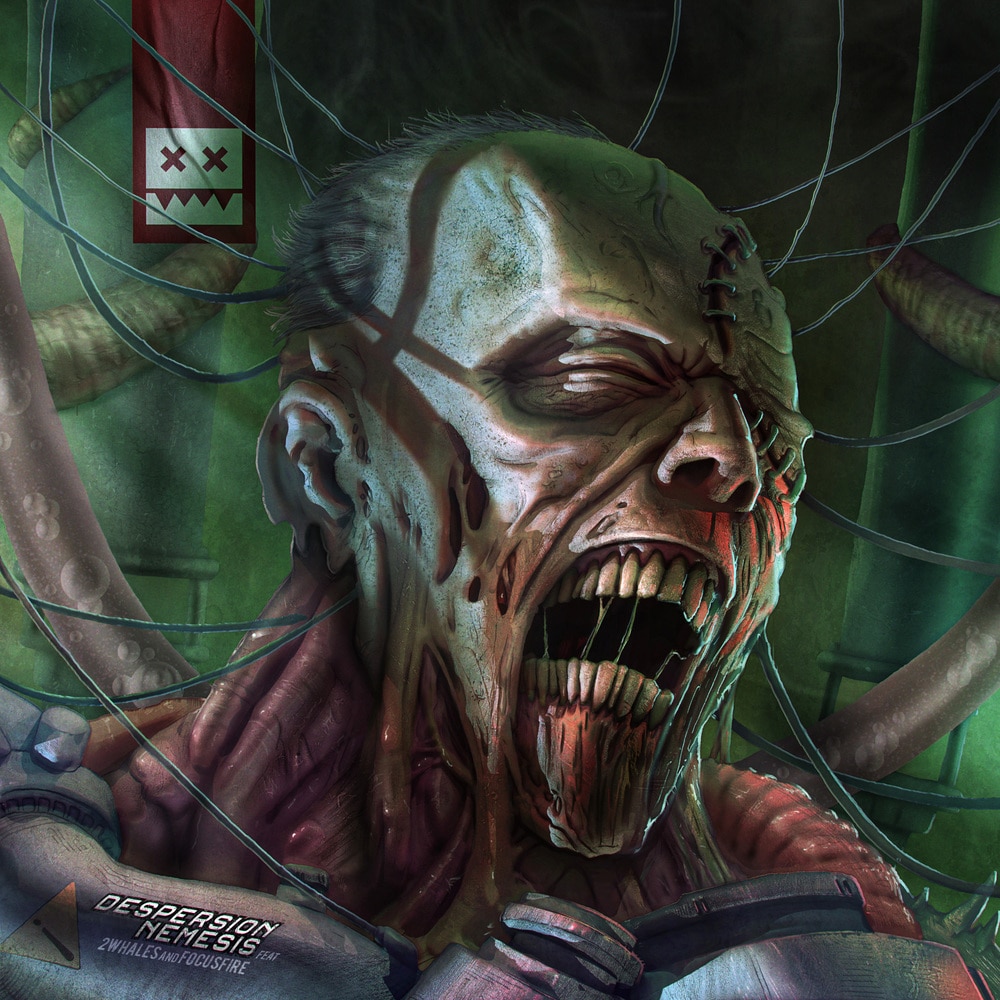 ---
Follow Despersion on Social Media: