Julian Gray and SOFI swung by to chat after the release of "Revolver" to discuss the creation of the tune, its music video, and so much more.
---
As a new wave of artists carve out their space in the scene, Julian Gray is one who continues to show signs of brilliance. His unique blend of progressive house, techno, and electro has caught the ear of some of the scene's top tastemakers and premier labels including mau5trap, Anjunabeats, and Colorize as well. Now, he's dropped the latest addition to his growing discography of sensational tunes: "Revolver."
Teaming up with beloved singer/songwriter SOFI to bring "Revolver" to life, Julian Gray opens the track in an energetic manner with kicks that will get your blood pumping from the jump. As he layers in punchy electro elements with a touch of retro synths for added nostalgia, SOFI arrives on the scene with her unmistakable voice. She takes center stage with lyrics centered around the emotions of falling for someone and being wrapped around their finger, even if the other person doesn't feel the same way.
As "Revolver" continues to build its club-ready sound it evokes imagery of those nights spent dancing away to the beat while trying to break free of a complicated romance. But if there's one thing for certain after listening, it's that Julian Gray and SOFI are a match made in heaven and there's clearly nothing complicated about this perfect pairing.
Paired with the release of "Revolver" is a music video that is dripping with retrowave vibes. Shot by Joshua Mellody (Zomboy) and directed by Julian and SOFI the video features the two artists in a futuristic setting. Filled with contrasting shades from the stunning palette that wash over them, the vibrant music video sees the two artists singing, dancing, and posing as the camerawork mimics the twists and turns of a relationship.
After the release of "Revolver," Julian Gray and SOFI sat down with us to chat about the creation of the tune and plenty more. Press play for the full conversation on YouTube, make sure to check out the music video, and download or stream the track on your preferred platform!
Watch the full interview with Julian Gray and SOFI on YouTube:
---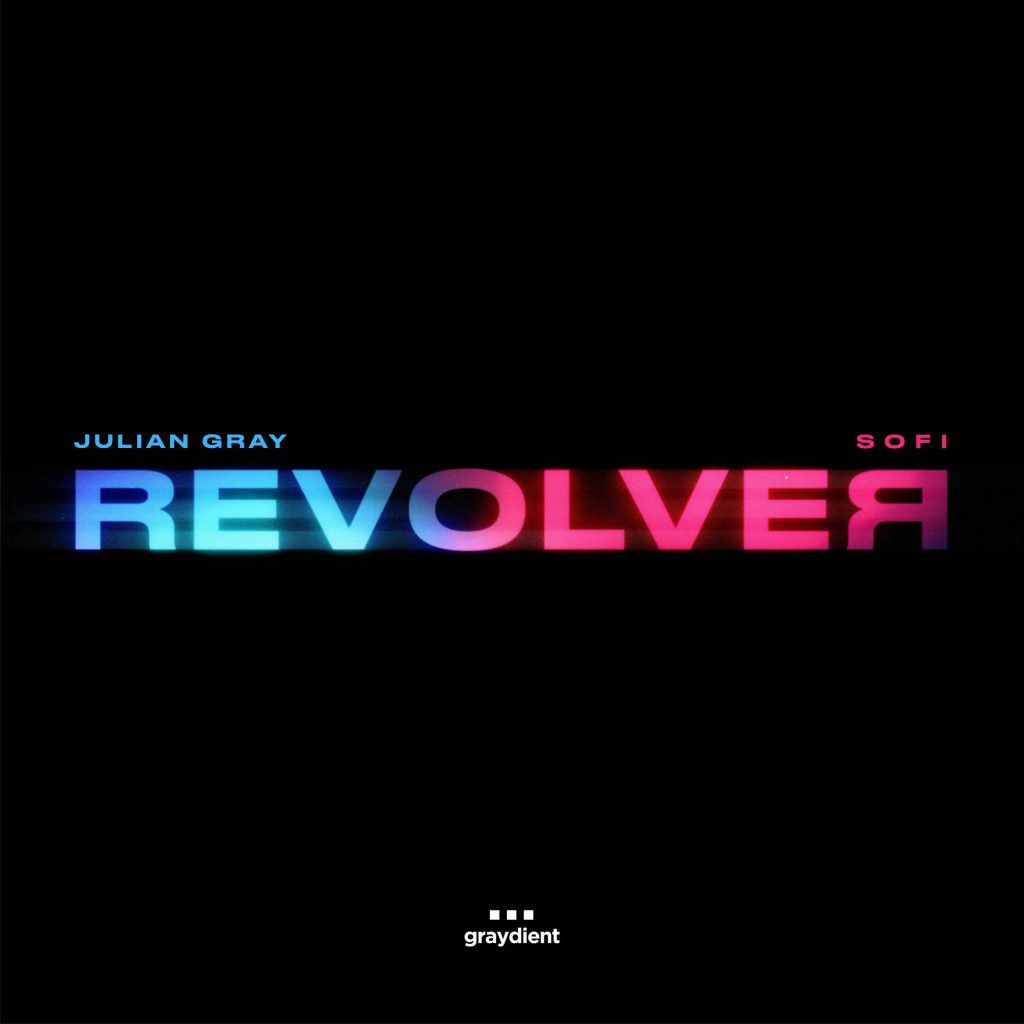 ---
Follow Julian Gray on Social Media:
Website | Facebook | Twitter | Instagram | SoundCloud | YouTube
Follow SOFI on Social Media:
Website | Facebook | Twitter | Instagram | SoundCloud | YouTube