Melodic House & Techno artist Topek drops unique soundscapes on the two-track I Had A Dream EP – out now on POLYPTYCH.
---
Over the last year, Polish DJ and producer, Topek has been ascending to the clouds as he continues to churn out progressive soundscapes that give an undivided rhythm that is his own to dominate. And he's soared higher than before with his latest work that's landed on labels such as on Chrom Recordings, Electronic Tree, and POLYPTYCH Limited. Now, Topek has delivered his latest offering of tunes and is building a new portal for listeners to travel through with the I Had A Dream EP.
Out now on POLYPTYCH the two-track I Had A Dream EP will have anyone who tunes in entering a new dimension of space and time. The captivating soundscapes presented in both tunes by Topek offer up a mental vacation through strategically placed sounds that further add depth to his world-building nature.
The first of two portals appear once the title track begins to play, marking the start of the daydream that Topek has set off to create. Close your eyes when listening to this one as the deep basslines contrast with alternating hi-hats to fill the air with saturated blissful house sounds. The sustained synths layered in contrast with the contemplative, soothing grooves of the piano keys while violin strings stir up the action into the enchanting world depicted in the mind.
After the short excursion found within "I Had A Dream," the last portal transports listeners back to a grounded reality on "The Roots." This track allows the listener to dig into the earth to discover previously unknown aspects about themselves and plant the seeds of new beginnings. The sharp hi-hats build up the excitement through the crisp style that Topek lends to the runtime. As the track concludes abruptly, the feeling of awakenment keeps beckoning and a strong urge for more as the listener's mind craves for another round after finishing.
Listen to the I Had A Dream EP on Spotify or Beatport and let Topek guide you through your next dream by listening to his soundscapes.
Stream Topek – I Had A Dream EP on Spotify:
---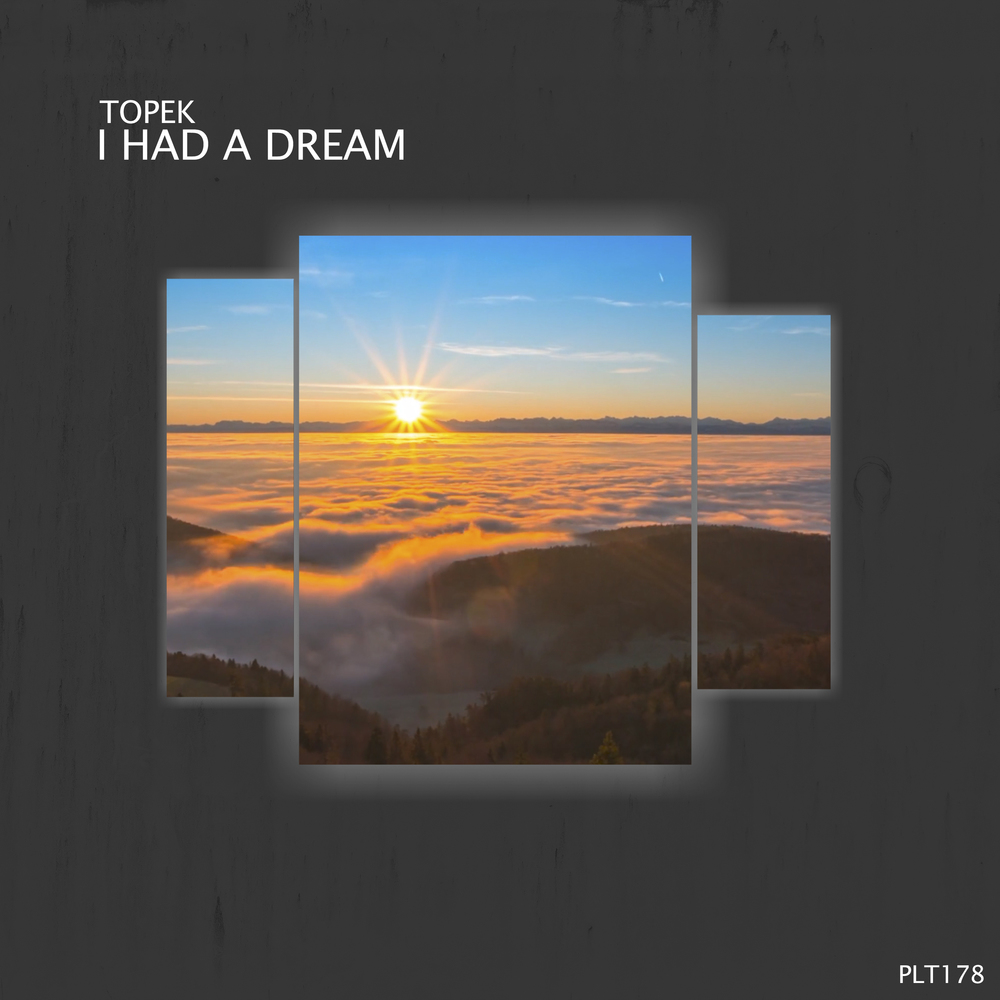 ---
Follow Topek on Social Media: