Blosso offers introspective solos and progressive collaborations on his cross-genre debut album on Welcome Records, Chameleon.
---
Following The Garden EP and the release of several successful singles, Seoul-based DJ and producer Blosso is gaining some serious traction in 2022. Blosso's energetic attention to detail and savvy, sleek professionalism have supplied consistently dynamic tracks, enriching several collaborations and labels on his journey toward his biggest body of work to date.
Now, Blosso has transformed (several times over) with the release of a wide-ranging, 15-track stunner: Chameleon, on Welcome Records. Raves, emocore, anime, sci-fi, bass… these are just a few of the places from which Blosso drew inspiration to give listeners a brazen view of his depth.
Blosso was allowed creative freedom to push boundaries for his debut and did so brilliantly. Each track has its own unique style as he crosses genres; the album could have easily entered a realm of disarray. In fact, Blosso's careful consideration of track placement swiftly silences the age-old question as to whether his respective genres, ranging from dubstep to psytrance, can coexist.
"Master of Mayhem," which features BVLVNCE, makes for a dramatic entrance and offers some hard-hitting beats, drops, screamo vocals, and guitar riffs. The album's title track, "Chameleon," lives up to its name and delivers a flawless transition between the harder intro and the following club banger. "Falling For You," sums up the carefree PLUR vibes of dancing in the dark as YDG enters into the mix along with some bubbly lyrics.
More experimental in nature, the center of the album weaves several noteworthy genres. "Entropy" featuring Becko places emo angst against dense bass, while "Underground" and "Unbalance" both examine numerous dance styles. Enthusiasm and respect for his collaborators' vision are also commendable as Blosso continues to push boundaries in the second half of the album with the likes of David Vance, TYPHON, and Nytrix. 
A rhythmic, trance-like state in "Irreplaceable" is intensely combatted by the metallic taste of "Inner Violence." "Dimensions" then spans several dimensions, remaining uptempo while simultaneously allowing listeners to come back down from "Inner Violence" at their own pace. Blosso and Nytrix breathe fresh life into boisterous and melodic dubstep drops on "Higher Than Heaven," which closes the album.
Listen to Chameleon on Spotify of your preferred platform, and subscribe to Blosso on social media to stay in the know on future releases.
Stream Blosso – Chameleon on Spotify:
---
Blosso – Chameleon – Tracklist:
Master of Mayhem – feat. BVLVNCE
Chameleon – with Limbo Slice
Falling for You – with YDG
Entropy – feat. Becko
Underground
Unbalance
The Way it Goes – with DOIL feat. Micah Martin
Wannabe – feat. David Vance
Irreplaceable
Inner Violence
Dimensions
We Are Alive – feat. Becko
Anti Dub
Incinerate – with TYPHON
Higher Than Heaven – with Nytrix
Can We Do Better (Pre-Save Exclusive)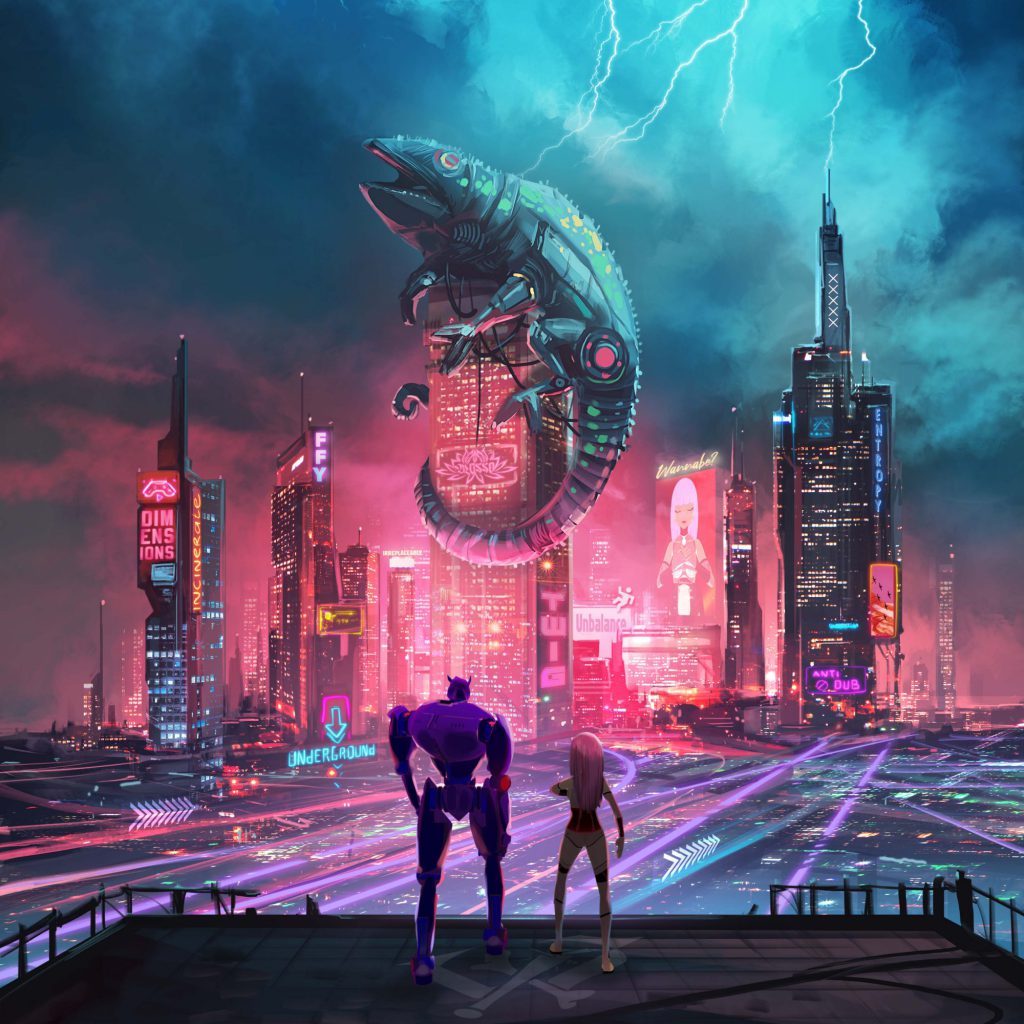 ---
Follow Blosso on Social Media:
Facebook | Twitter | Instagram | SoundCloud | Spotify