Kaskade and Lane 8 are both set to play three-hour sets at Virginia Key Beach in Miami for the return of We Belong Here.
---
Looking for a boutique music festival to attend in the early months of 2023? We Belong Here has you covered with their latest event for those who are on the hunt for an intimate, inclusive experience in South Florida. Known for their shows in New York City, The Hamptons, and Miami, the independent promoters behind We Belong Here just revealed that their successful event at Virginia Key Beach will expand to two days for the first time and take place on February 25-26.
We Belong Here is centered on the intention of making everyone feel welcome on the dancefloor by providing VIP amenities for all guests who attend. But while the high-quality food, lounge seating, and other perks are great, the music itself is what's sure to make this experience something truly special – and they solidified that with the first two artists announced, Kaskade and Lane 8.
Bucking the trend of shorter performances that permeate festivals around the world, Kaskade and Lane 8 are both slated to play three-hour sets at their signature 360 Experience Stage. Kaskade will be spinning a special Redux set at the boutique festival, while Lane 8's sunset performance is sure to have members of the This Never Happened family feeling a warm embrace in the midst of winter.
Other artists set to join these two behemoths in the scene will be announced closer to the show, but if you're considering making the trip to Miami to experience We Belong Here, then you should start planning now. Details on different ticket types, VIP Tables, travel accommodations, and transportation options are available now via their official website. Pre-sale tickets will be available starting Monday, November 21 at 12pm ET, so make sure to sign up for access now!
---
We Belong Here 2023 – Initial Lineup: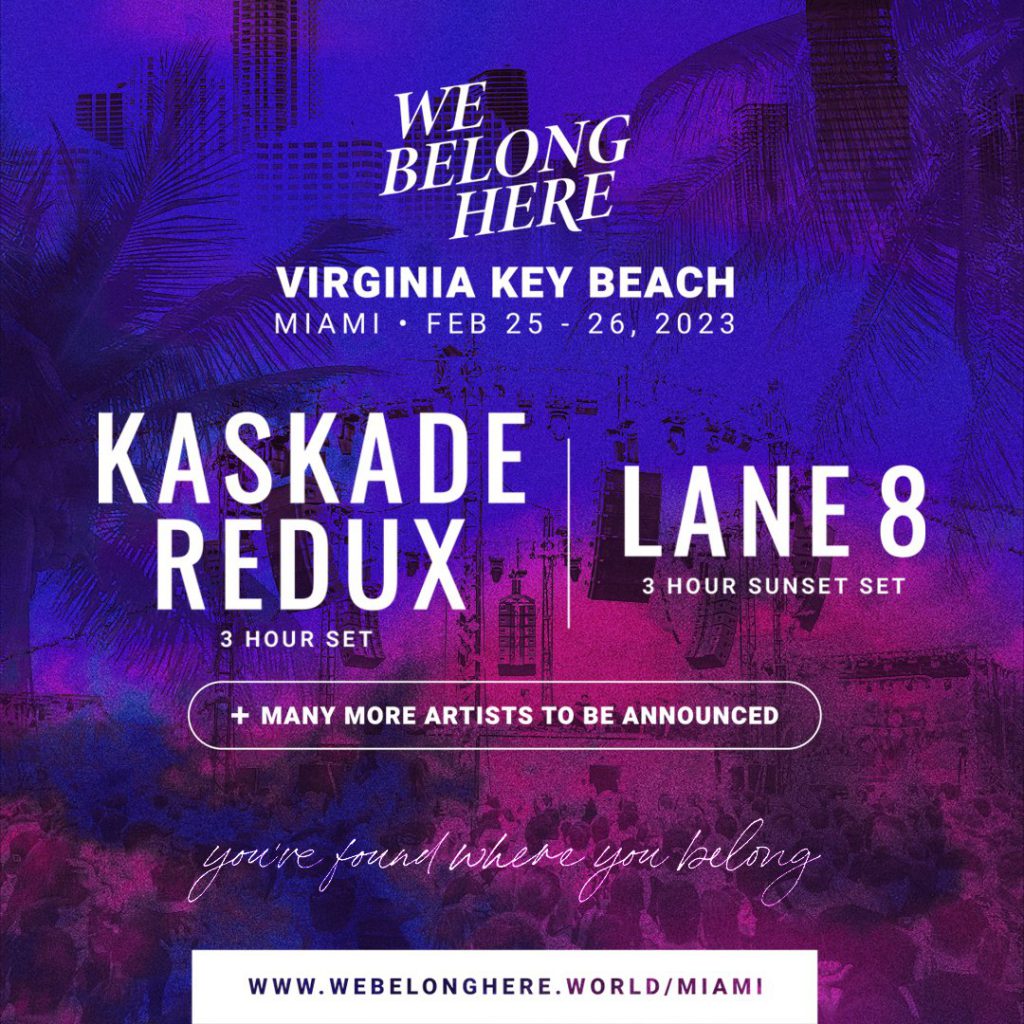 ---
Follow We Belong Here: