Following the young prodigy's performance at Dirtybird Campout, Cour T. releases unique house sounds on his seventh EP, Florestao!
---
Brazilian-born producer Cour T. is quickly making a name for himself as a vanguard in the house music scene, alongside his success as a part of the Dirtybird label. This last year he made a well-received appearance at Dirtybird Campout and is giving voice to the movement of those making unique Brazilian music and visual art. Cour T.'s presence on Dirtybird is clear, as Florestao is his seventh release on the label and was just featured on Dirtybird Radio episode #365.
Florestao is a Portuguese word that translates to "land covered with trees," which clearly pays some homage to Cour T.'s homeland and the influence that he draws from it. The title track opens up with a quick Moombahton-esque drum pattern, incorporating smooth rolling basslines and clicking percussion. The tune quickly evolves into a surefire house tune that incorporates different blends of rhythms and percussive timbres.
Breaking it down further, vocal samples and distorted synths give more electronic effect to the so-far fairly organic sound, then incorporate some harmonies reminiscent of South American instruments. This track blends non-traditional house sounds with a steady drum pattern to emphasize the unique quality of his production style.
The partner to the title track, "Big Like M," is a percussive-driven house track trademarked by Cour T.'s signature blend of rhythm, psychedelic synths, and intense bass lines. The synth effects have an almost wet quality to them, tracking change in pitch in an unexpected way, then met with rippling percussive features.
After this and the success of his Confined EP last year, the young Brazilian artist will certainly become more and more well-known as time goes on, so be sure to be on top of this release and those to come on his imprint, Colapso Recordings. Listen to Florestao on Spotify or your preferred platform, and let us know what you think about the music on Twitter!
Stream Cour T. – Florestao on Spotify:
---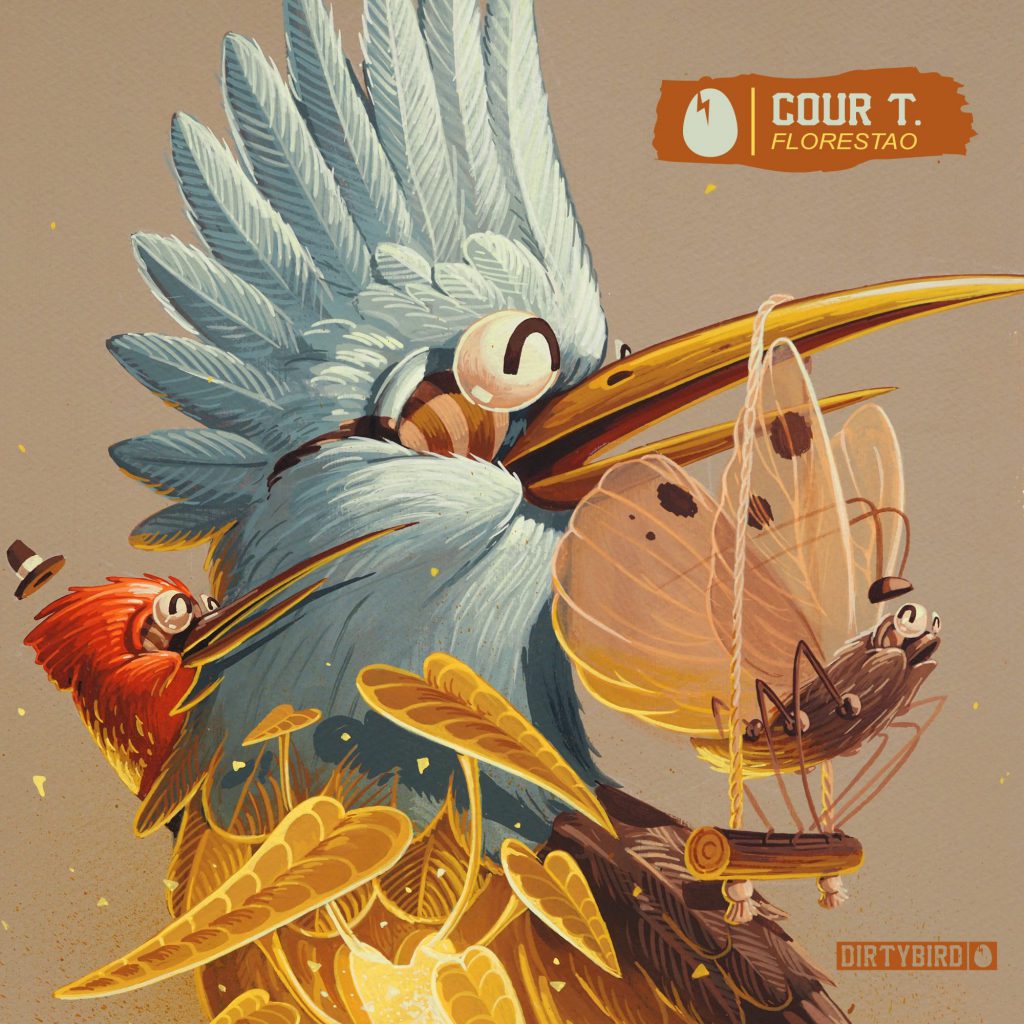 ---
Follow Cour T. on Social Media:
Facebook | Twitter | Instagram | SoundCloud | YouTube