SoDown just released Worlds Beyond, and we got the scoop on the album, his humble beginnings, and more after his performance at Lost Lands.
---
Denver-based multi-instrumentalist SoDown is known for his signature saxophone funk-infused performances and stunning releases. He has quickly become an absolute must-see for anyone looking to jam out with performances at some of the biggest festivals like Coachella, Electric Forest, Global Dance, and Sonic Bloom. Additionally, his emotionally compelling arrangements have heartfelt and spiritual connotations imbued within to entice listeners' souls further.
SoDown's newest album, Worlds Beyond, is a bright, 11-track collection of tunes that range from funky melodies to bass-heavy bangers that gives the listener an array of organic, emotional selections throughout the album. From the intro, "Existence," through other tracks like "Gas Down," "Deep End," and "Underground," it's a beautiful sonic offering that fans won't soon forget.
Just a few months ago, SoDown took the stage at Lost Lands while also gearing up for the album release. That's where we got the chance to catch up with him to learn more about Worlds Beyond, get a glimpse into his career, and find out what's in store in the future. Listen to SoDown's latest release on Spotify or your preferred platform and continue reading for the full conversation.
Stream SoDown – Worlds Beyond on Spotify:
---
Hi SoDown! Thanks for taking the time to sit and talk with us before your set tonight for your first Lost Lands appearance. How are you enjoying the festival so far?
I think it's amazing. It's a well-put-together festival, and the energy is just insane here, which is really cool. Some of the sets I've enjoyed so far were from Shlump and Subtronics.
So speaking of festivals, what has been your favorite venue or event to play so far?
Red Rocks Ampitheatre, playing with Pretty Lights and Boogie T. It's gorgeous and beautiful for the fans, and it's so cool as an artist because you get to see the view while you're playing.
That's definitely a special venue to perform at and one of my favorites. You're very in tune and have a solid connection to your fanbase. Can you tell me more about it?
Well, that's the thing that brought me into the scene. I saw Pretty Lights in 2010 and lost my mind at the show. I thought, "Oh my god, this is so amazing." And so I was going to shows every weekend, and I felt so connected to everyone around me. It's that feeling when you're at a show, everyone is on the same wavelength, and you're all going on this journey together. It's just a whole other feeling of connectedness and unity. I wanted to provide that for people.
So I dropped out of business school, moved back into my parent's yard, and worked for about seven years initially, 12 years now. I'm full of gratitude for the community. That's why I try to be so community-driven. We just did a barbecue in Denver, and it was all free. It was amazing. We bought a bunch of food and grilled it up, and the first 250 people that got there got a free show and free food.
It's so great to see the love you have for your fans. So you mentioned the beginning of your career briefly. During those tough first seven years that you started making music in your parent's shed, were there any times you had doubts or struggled?
There was a lot of struggle, but there was not a lot of doubt. ill.gates said to me once: "If you choose music, you have to do it wholeheartedly and accept whatever comes." And I said, 'Okay, alright. Yeah, I'm sold'. So I knew I was going to do it, no matter what.
That's amazing. What inspired you to pick up your signature saxophone initially?
Oh, man. I love the sound of it. It's just so smooth. I played several different instruments throughout my childhood, and when I was twenty, I wanted to pick up something new. So I started playing saxophone.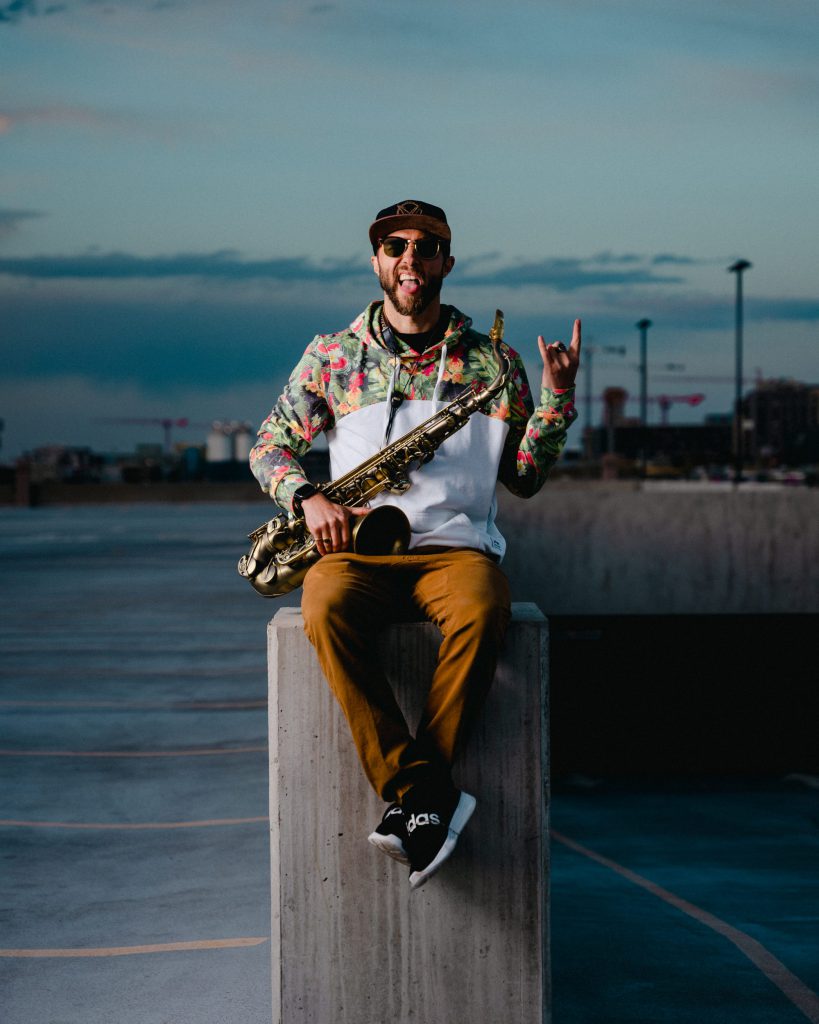 Your sound is so unique. Do any other artists inspire you?
I would say Zeds Dead has been a big inspiration. LSDREAM has also been a big inspiration. Pretty Lights and Big Gigantic because they came up before me, so I love seeing what they do. Tons of Joyryde; he's probably my favorite house producer. Skrillex, Illenium, Space Laces, Boogie T – there are so many; it's hard not to be influenced.
So congratulations are in order because you have a new album, Worlds Beyond, coming out soon. Much of your previous music has had an underlying message – is there a similar message with the album or on any songs in particular?
Very much so. So the album's concept is essentially Memento Mori, Memento Vivere, which means 'remember your death, remember to live.' This is a stoic concept that essentially gives you a broader scope of life by reflecting on your own mortality. It helps you find gratitude, presence, and awareness in the miracle of existence.
LSDREAM partly helped inspire that concept. I was going through a really tough time. He said we should FaceTime, so we spent three and a half hours on FaceTime. I was just so emotional talking to him. He started telling me about Stoicism, so I began researching it and read all these books and stuff. Then, it kind of just clicked. I already had this necklace that says 'Memento Mori, Momento Vivere.' Adding that to the philosophy made all these things click, and I was just in the studio when I realized I had everything I needed.
Wow, that's so incredible to find out. I'll have to do more research into Stoicism myself now. Are there any songs in particular on the album that hit home for you?
Every single one, honestly. I chose from probably 40 song ideas and narrowed it down to 11. But yeah, several songs reinforce that theme, and then there are also some super fun songs and bangers and some weird ones.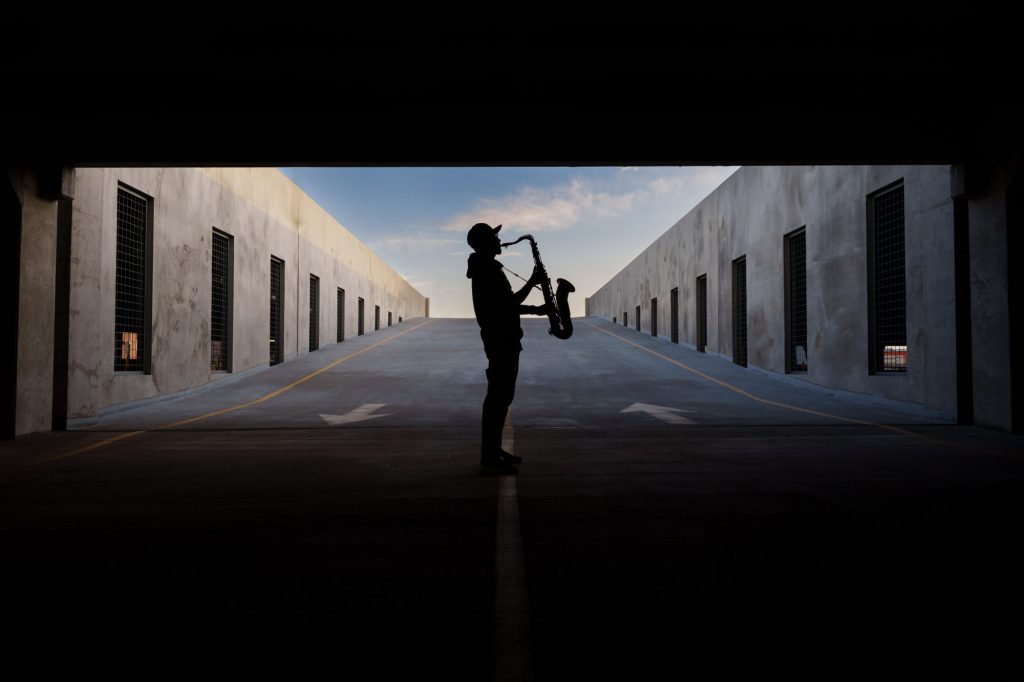 Well, speaking of a blend of styles, "Take It Back" has a great mix of wubs and grooves while also being a banger. Was that a process to coordinate, or did that mix come together instantaneously?
I actually sang on that song. That one I had originally written three songs within that song. So what happens is I usually end up with three to five different ideas, then I choose the best ones for each. But that song was actually relatively quick.
What song would you say off your new album took you the longest?
Probably "Phantom." I had the initial idea, and I felt it so strongly. I knew this song needed to be the best in the world, so we took forever to finish it. Bailey Flores and I probably wrote several different verses for it. We were initially going to do a wrap around the second verse, but we decided against it. So that whole process took a long time.
So after the album release, what's next on the agenda?
I am doing an album tour across the country, ending early next year at the Mission Ballroom in Denver on February 3, which is going to be fire. I'll also be performing at Ember Shores and then doing a support tour. In the meantime, I'm just writing a bunch of music and gearing up for the next year, which I'm really excited about. We're in hustle mode, full grind.
Well, I'm excited about all your success so far! Thank you so much for your time. I really appreciate it!
My pleasure; thank you for having me!
---
Follow SoDown on Social Media:
Website | Facebook | Twitter | Instagram | SoundCloud | YouTube