NoNameLeft head back to 1605 with Exaltation – an otherworldy explosion of techno energy that will get you raising your hands in ecstasy!
---
Balazs Dubraviczky and Otto Ullmann, known as NoNameLeft in the techno industry, have been nothing short of impressive since emerging on the scene in 2019. They thrive on a deep love and talent for melodic and minimal underground sounds, but they never shy away from throwing down the hammer. In fact, you can call them a one-stop shop for all your techno desires. Today, they pull the curtain up on their latest studio treat, a rousing three-track EP impeccably titled Exaltation.
The last time NoNameLeft released on Umek's 1605 was just this past June with "Price To Pay" on Desiderati 4.8. That brilliant celestial brain-bender was all the boys needed to ensure their return to the imprint, and Exaltation raises the bar. The title track gets listeners gliding to the closest dancefloor with thrusting percussion and a stormy top end that gradually builds in strength. The latter half will leave techno fans hypnotized as the melody makes an unexpected shift – the perfect touch to push the dancefloor into a frenzy.
If you're looking for a tune to raise the hair on the back of your neck, then "Mass Effect" is going to be your favorite of the lot. This track piles on the creepy factor with note patterns that can best be labeled as alien communication. Consistency is key until NoNameLeft throws a curveball with a whispered narrative, simply adding a fresh layer of psychological gameplay to an already unsettling sequence of sound. To slam this one through the big speakers would induce an intense euphoric display – bodies undulating as the mind heads for the stars.
NoNameLeft has one final gift for all the late-night seekers out there, and it comes in the form of "Crystalline Substance." As with any great techno banger, it's important to allow the bassline to lead the mission, and this track makes sure that the thump permeates down to your toes. But equally as important is the little details that come together to create a unique experience. "Crystalline Substance" makes the magic happen with unimposing claps, psychedelic sound effects, and a feverish breakdown that will send party-goers into a sweaty spiral.
Are you ready to feel the energy? Then grab your copy of Exaltation on your favorite music platform, stream the EP below on Spotify, and let us know what you think about the music on Twitter!
Stream NoNameLeft – Exaltation on Spotify:
---
NoNameLeft – Exaltation – Tracklist:
Exaltation
Mass Effect
Crystalline Substance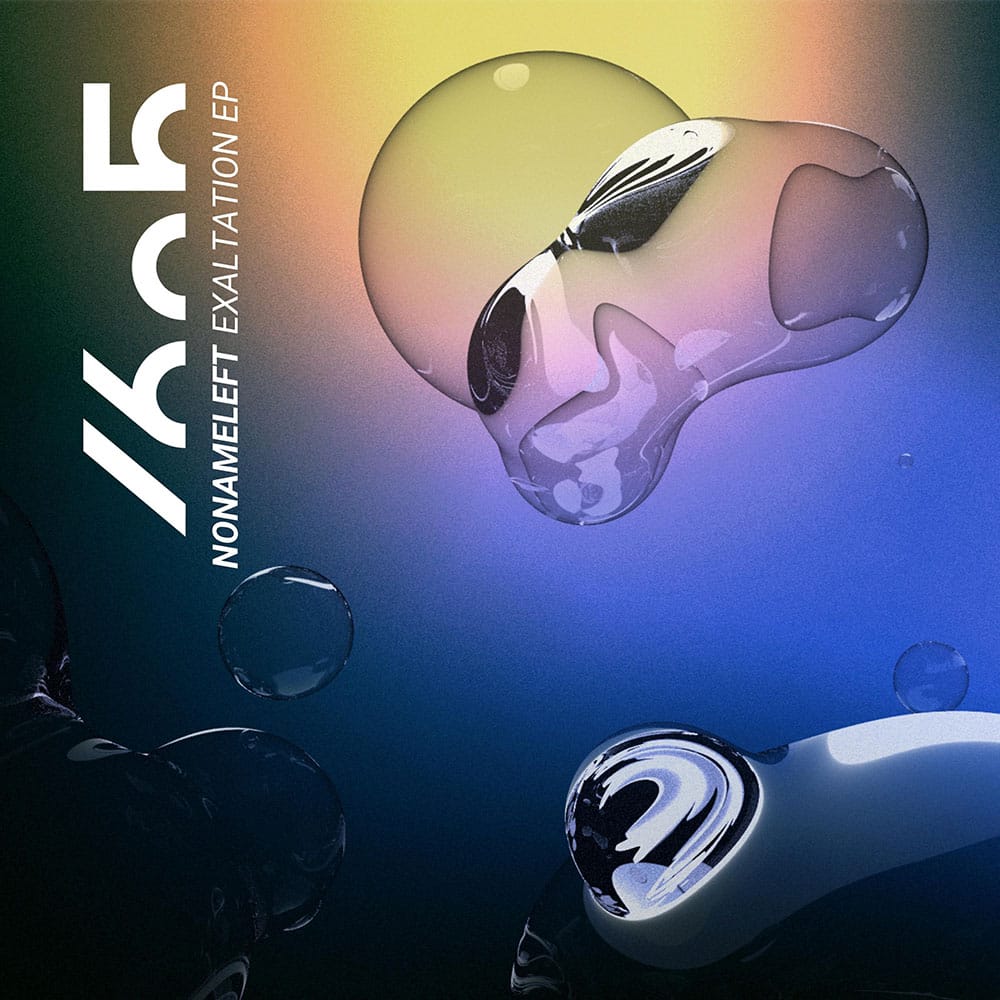 ---
Follow NoNameLeft on Social Media:
Website | Facebook | Instagram | SoundCloud