Music brings people together and allows them to create profound, meaningful friendships on and off the dancefloor.
---
For the past decade, I've attended many shows on the quest to discover myself through sound. Even at a young age, I found a deep energetic love for music as I began to learn on a Casio keyboard and acoustic-electric guitar, expressing myself further through songwriting as I grew my artistry. For me, music isn't just for improving skillsets but also for the authentic importance of what music brings behind the looking glass. In addition, it holds power to amplify friendships, and where I have found the most meaning in my life has taken place on the dancefloor.
I sincerely believe in the energy you put out returning to you, so let's dive deeper into this concept. The frequency that rises between the distance from another person on the dancefloor is similar to a soundwave. As we meet people in the crowd, you flow with this shared vibration, enjoying the disruption of silence. To me, this frequency changes everything, and as we listen together, our bonds are strengthened.
Related: Check out our post on five ways to show kindness on the dancefloor.
Once the atmosphere is set, the opportunity to make enduring friendships and even life-long partners happens right on the dancefloor. Sound great? Then continue reading for tips on how to forge new friendships at your next event!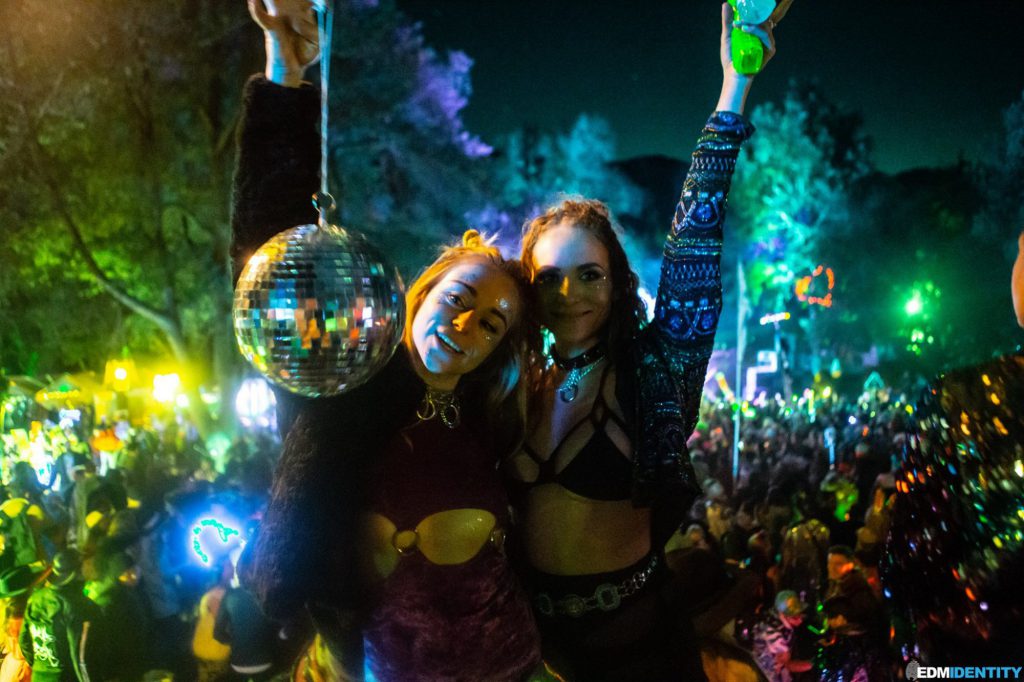 Initiate open and welcoming discussions at your next music event.
Open discussions allow you to learn about the people you meet and create something to build upon during this shared time. For example, once I attended a talk at Lightning In a Bottle and spoke with a stranger. He offered me a seat on a bench when no space seemed available. As we began to speak, I knew something was unique about this connection. This opened me up to a whole new group of friends who I later met up with a few months after the initial meeting.
Focus on open-ended questions. This helps to quickly break the ice with people you vibe with in a gathering space. Asking, "How far did you travel to be here," "What are you passionate about," or "Where do you feel most at home when you are not at home," are exciting ways to engage. It's important to note that, before engaging in full conversation, ask yourself if and when it may be an appropriate time to speak, especially if your newly met companion is enjoying their favorite artist.
Compliments are also a great way to add to the conversation. They can create a mutual bond of respect or validate the presence of someone enjoying themselves. This bond will open up an excellent opportunity to politely request a phone number under the sparkle of the disco ball, possibly changing your life forever. Lastly, in conversation, ask about the future events your new friend plans on attending. This adds hope for a new fun event to look forward to together and leads us to the next point – shared interest.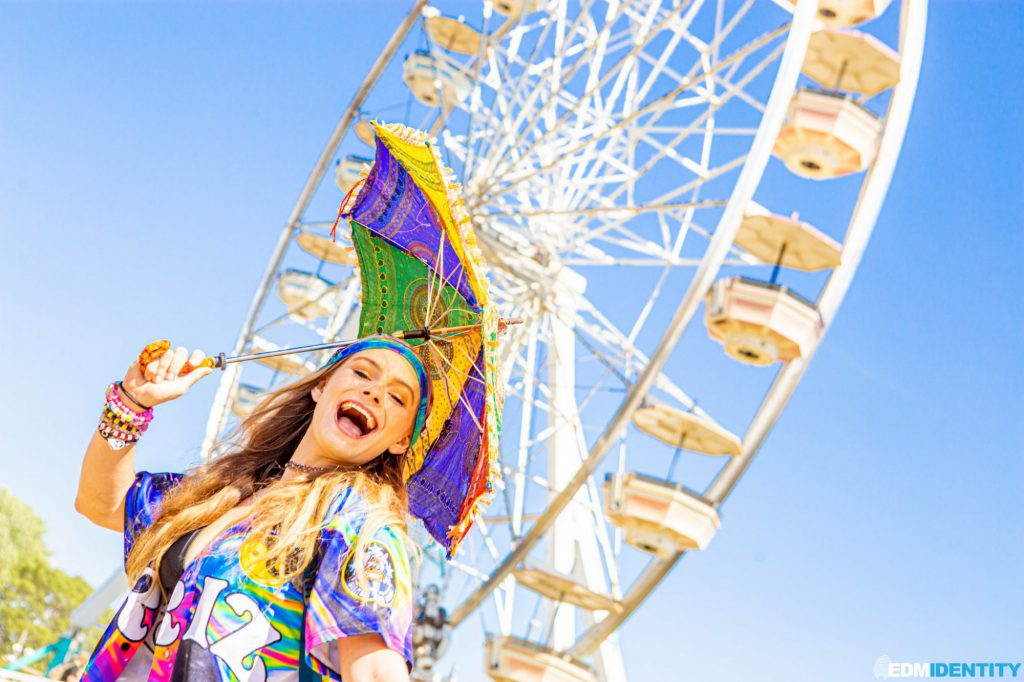 Listening and discovering shared interest opens up trust and adds excitement to new friendships.
There's nothing quite like having things in common with humans on this planet, so diving deeper and learning more about an individual is rewarding. Music teaches the importance of listening to the stories of other people around you, other than yourself, and digesting what the other person is saying.
Through listening, you can offer feedback to your new friend by suggesting common ground. By sharing and opening up with questions regarding music preferences or similar lifestyles, you can be transparent with the other person and fully present with them. Within the first few moments you encounter someone, the mind has a great perception of the character of another – so don't forget to be honest and never hinder the light you shine on the dancefloor! The evidence portrayed even within a smile is where true friends can be seen for exactly who they are.
From here, you can take your similar interests beyond the dancefloor. For example, if they enjoy flow craft and you do as well, or if you've never done it but want to learn (and vice versa), invite them for a practice flow session. This can translate to all activities – If you're both into Kandi making, invite them for an arts and crafts day. If you both dabble in music production or enjoy mixing DJ sets in your free time, figure out an action plan to collaborate. If you both love or are interested in shuffling, get together and get your shuffle on.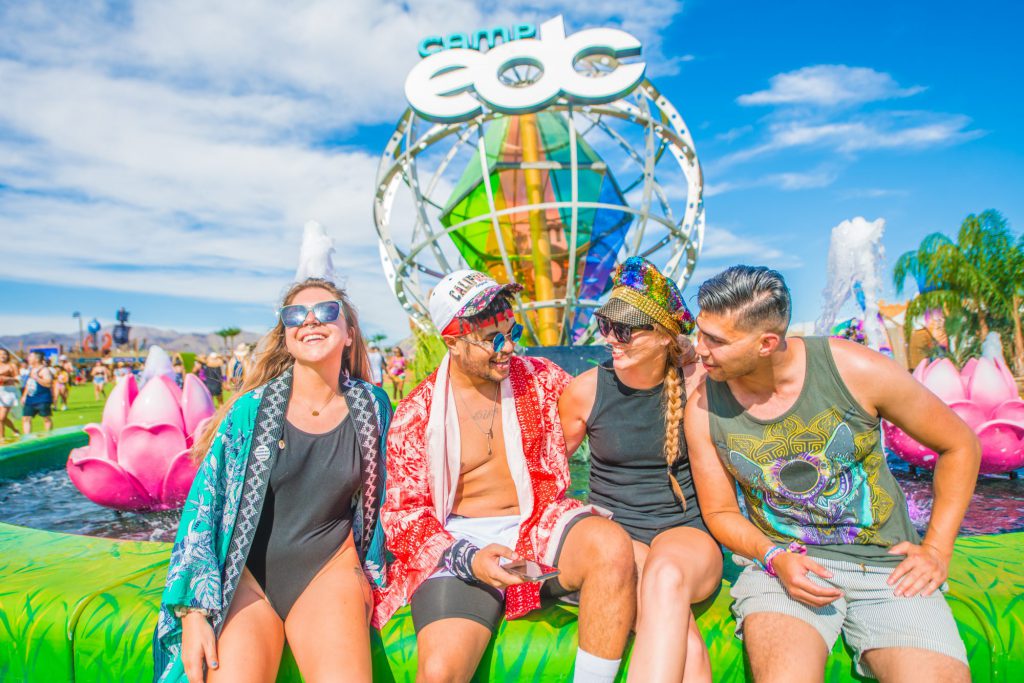 Normalizing checking in with others to affirm their significance and influence.
Meeting new acquaintances is the first step but maintaining a friendship is invaluable. A simple "how are you doing?" is vital when checking in with our loved ones and new friends. Even if you may be slightly introverted, small verbal exchanges are indispensable as we go about our day-to-day activities. It's important to check in with old and new friends by asking what music they're enjoying or how their family is doing. Keeping things light and cheerful is a great way to help others reflect and focus on the goals they're working towards as they dance the night away.
The most significant way to normalize new friendships on the dancefloor is to validate another person by holding space for them. If you see someone having a hard time, emotionally or physically, simply sitting with them in silence or being proactive in accessibility by offering to help your new friend through rough festival terrain are all great ideas. Holding deep respect for all people on the dancefloor is often forgotten after stressful situations, such as the global pandemic we all endured in 2020. Psychologically, people are still healing from the near collapse of the music scene and social interactions. A non-judgemental perspective on the individuals' experiences and everything that makes them unique should always be considered.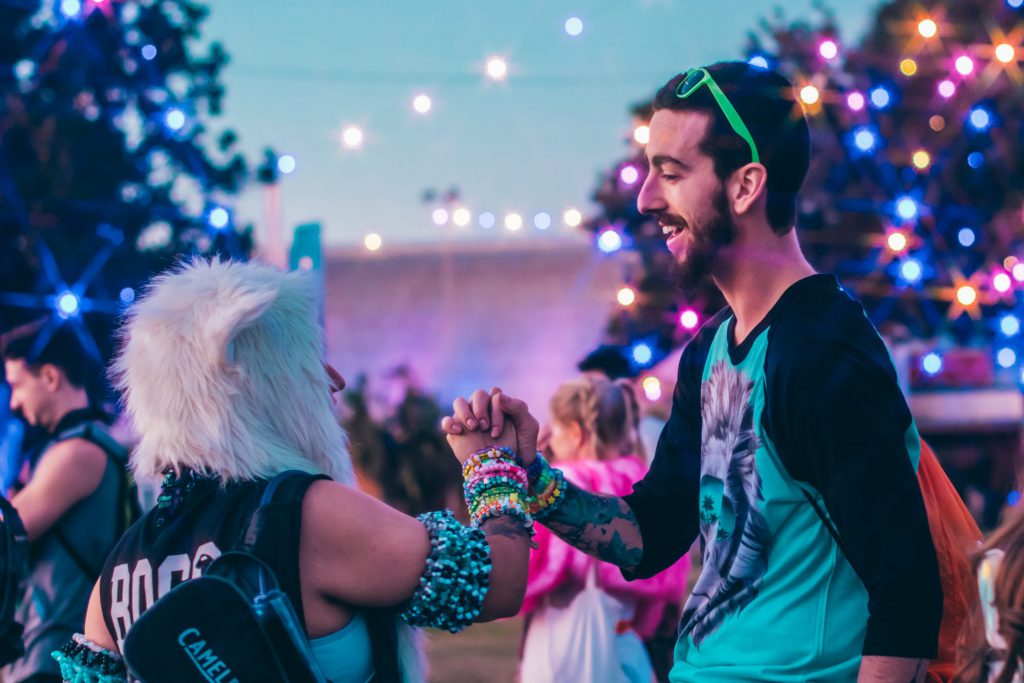 Sharing and amplifying success should be communicated with love and gratitude.
When you find a unique friend that's ambitious and inspires you to dance or shuffle at a level you never thought you had in you, celebrate that person as a grace to your presence. In response, cheer them on, give them a high five, or offer to buy them a beverage. Uplift their confidence, share in the good vibes, and acknowledge their accomplishments in the present moment.
In addition, maybe your new friend is embarking on a new life journey, so make yourself available to support them through all the unique challenges that may arise when the time presents itself. Furthermore, be sure to listen to what your new friend has to offer you or take their advice when given. This is a humbling experience and will allow the opposite party to feel appreciated through your welcoming attitude.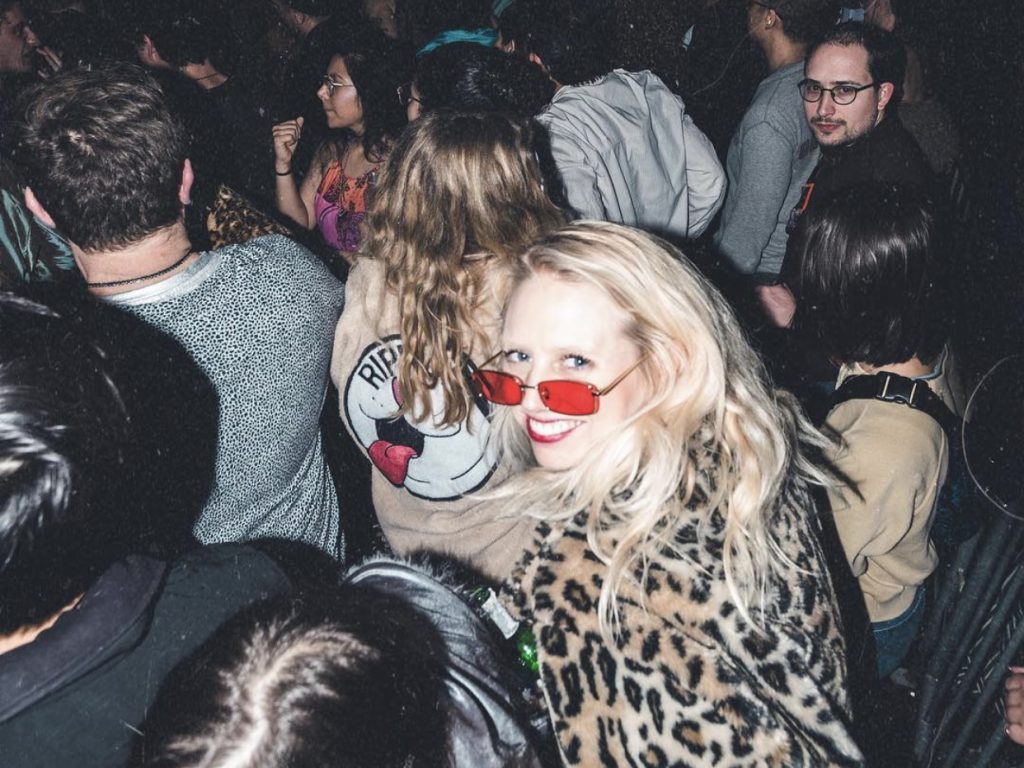 After personal reflection, I can conclude that friendships made on the dancefloor have changed my life.
Without the situations that have challenged yet encouraged my personal growth, I wouldn't have the most valuable relationships I have today. One interaction with a person can change everything and build a community of people you will be influenced by – a common interest in music can bring you to the love of your life or your best friend. 
Somehow, in the background, the people who are supposed to be in your life will appear when you aren't expecting, even after passing them a hundred times at events you have been going to for years until you finally meet them at the right place and right time. This makes me think about the first time I attended CRSSD Music and Arts Festival. I was personally attached to the past, and I left with a better future in mind and a best friend that I still hold close to this day. Additionally, I'm so grateful to have met my boyfriend on the dancefloor, and we continue to dance as a couple and as profound and lasting friends.
By using these tips, the next time you walk on or off the dancefloor, I hope you find a deeper meaning in your connections with the people you meet. Remember, every day is a gift, so respect the journey, stay present, and hold confidence and patience to allow valuable friendships to bloom openly at your next event!