As friends reunite at festivals to dance in harmony, it's important to remind each other that kindness is key to great experiences.
---
The pandemic stretched longer than many anticipated, and the isolation, agitation, and loss of empathy were common themes without the beautiful sounds of laughter found in the festival landscape. The shows were painfully absent for the souls that feel most at home with themselves dancing in the community.
Our actions encompass our purpose throughout a crowd, grazing shoulders to meet an unexpected beauty, a new friend, or even a partner. Yet as festival-goers have gotten back out on the dancefloor, there's been an uptick of experiences with those who are rude, forceful, or lack the compassion that defined the scene. While we might've lost dancing during those hard times, with the scene picking back up, everyone needs to savor the festivals that are making a comeback and harbor kindness and affection.
Related: Learn how you can create a safer space on the dancefloor and the ins and outs of how to practice PLUR.
Moments spent with each other matter, and how we react to these negative moments is our power now. To help foster change in the scene and build a brighter future for our community, we've explored some ways to share kindness with each other and bring everyone together once again.
Five Ways to Share Kindness on the Dancefloor
---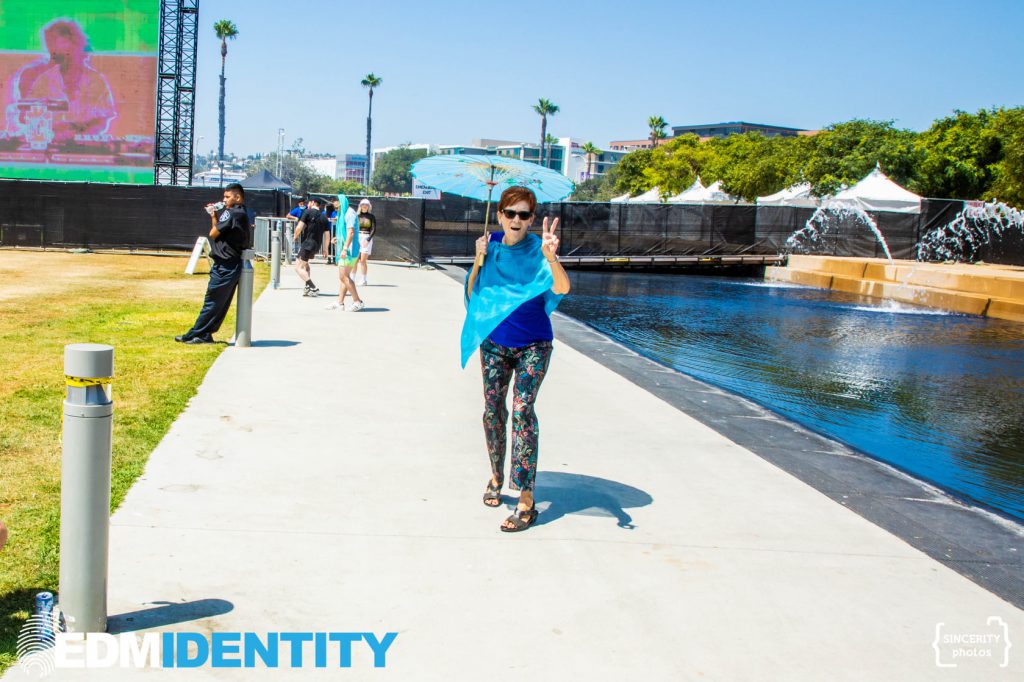 Patience is a virtue and is the best way to practice kindness toward others.
As an attendee, you should place patience at the forefront. Whether you're waiting in line to enter a festival, grab a bite to eat, or get a refreshing beverage at the bar, these experiences can be frustrating, especially with short-staffed events and venues. Patience takes practice, and there is no better time to work at it than in a place you love.
Although it may be annoying for others to cut your spot in line, apply empathy towards the situation and look at their needs through their eyes. There will always be individuals who don't care. Still, you can always try to talk them through difficulties they may be experiencing due to dehydration, potentially losing their friends and trying to search for a group, or simply vibing in line watching the main stage. After all, every step you take will be more enjoyable when situations occur.
Don't forget to pause, enjoy, and remember that you're there to dance with friends, hear new music from your favorite artists, and escape the stresses of everyday life.
---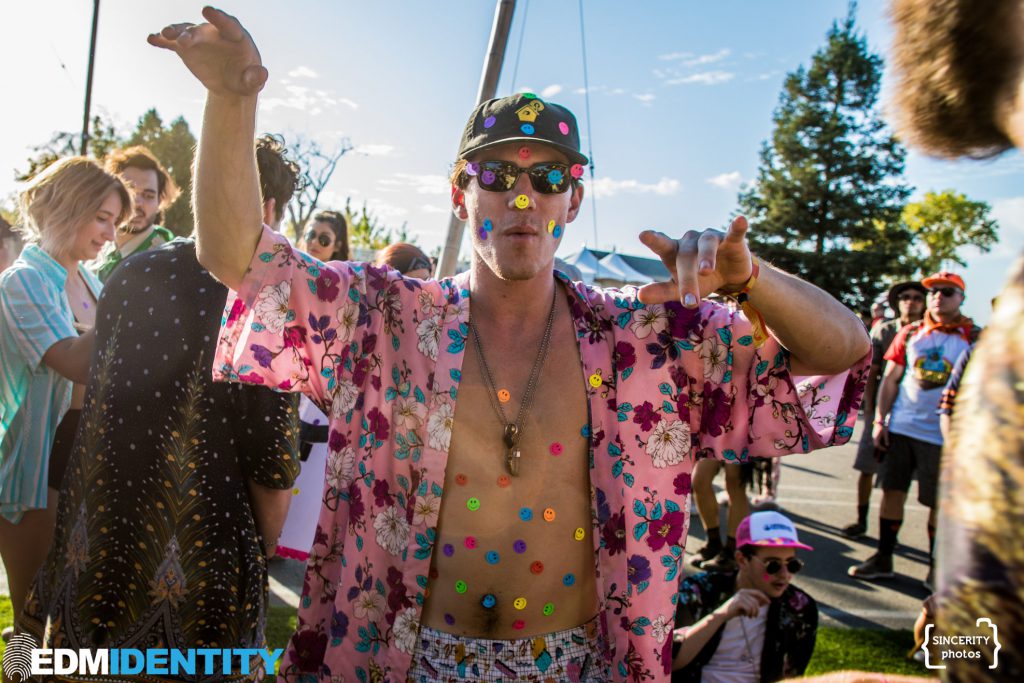 Gifts will always be a fun way to show appreciation and kindness.
Are you into fashion and thinking of a gift to give? Look no further because bandanas are the most stylish to receive and usually garner gratitude towards the donation. No matter where you are, bandanas will never go out of style for their clutch versatility in all weather conditions or for their active freedom, perfect for dancing and running around with joy. And if you're going to a rave, then there's no better way to foster a connection between you and another attendee than by trading some Kandi.
The love language that I share on the dancefloor is gifting polaroids. There is something so powerful in the present moment that engrains our hearts and memory with friends forever – after all, "a picture's worth is a thousand words!" But whatever you might choose, whether it's gifting out tiny hands or even just a high-five, it's sure to brighten someone's day.
---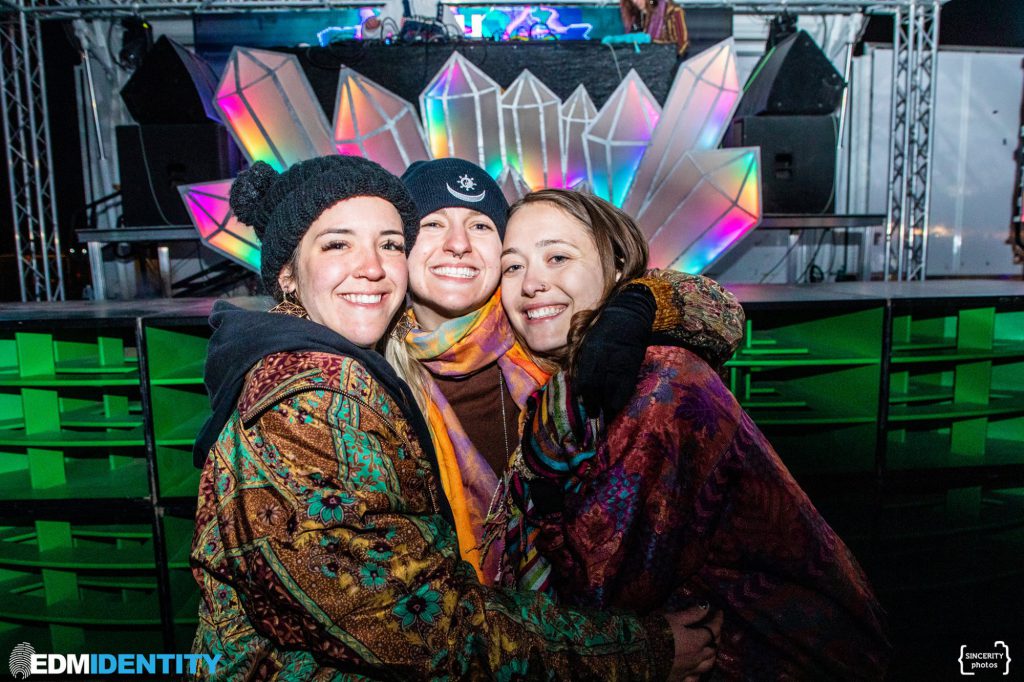 Check up on those who look like they're not having a great time or need help.
Festivals should be a safe space to open up to others and be yourself in all wax and wanes during your journey on Earth. Looking out for others goes far whenever or wherever you are in the festival, and it will be a sure-fire way to keep events safer. Feel free to offer a hug to share support and kindness with those around you, but please remember to ask for consent first.
If you see someone in the crowd having difficulty processing their emotions, provide support and empathy to the best of your ability. In my first year at Coachella, my tears poured out authentically out in the open. A kind human changed my experience tremendously as they offered me to change my perspective on their shoulders. I can guarantee that if you provide such action towards someone else, they will also never forget you or your kindness for years to come.
Additionally, staying hydrated is a critical component of dancing safely, and gifting water to someone could even save their life. Offer to buy someone water if it looks like they may be empty-handed, or suggest refilling water for a friend you met in the crowd. And if someone requires medical attention, don't just ignore them on the dancefloor but look for help instead. Flag down a member of Ground Control or offer to take them to the medics if they're in dire need of assistance.
---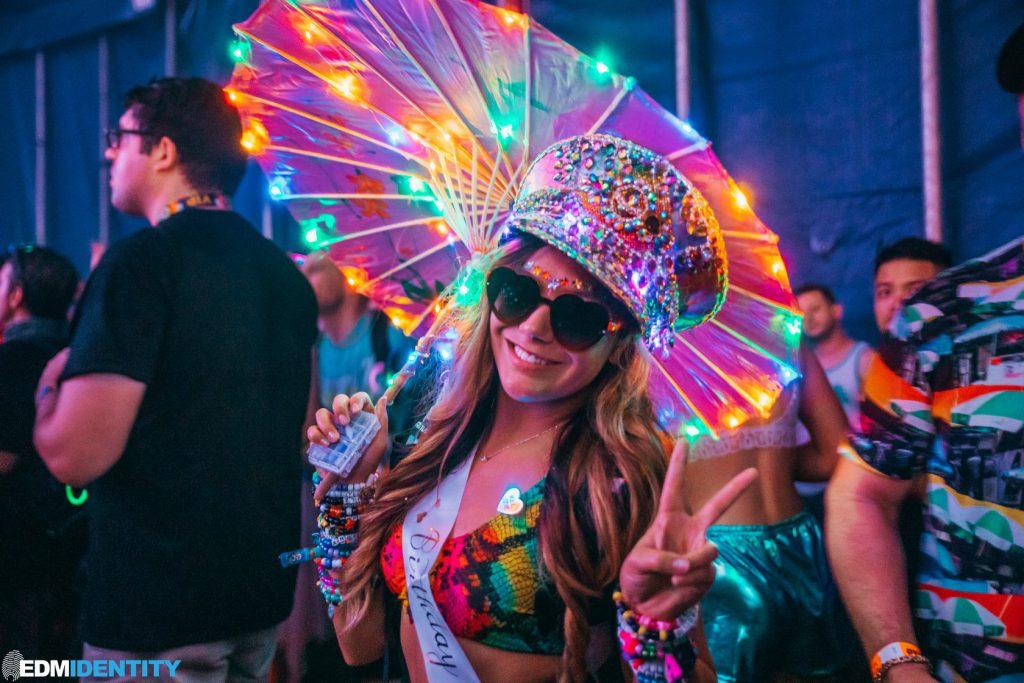 Smile, not only because it's a staple of a good time, but a spreader of good vibes towards others.
Being open to others and yourself will help foster lasting connections – and there's nothing better than leaving a festival after making a new friend or deepening a friendship with an acquaintance. You never know what someone else may be experiencing in their life. A simple hello and quick conversation could brighten their entire day.
Smiling is infectious to those around you in the crowd and is the ultimate kindness game changer. You can tell almost everything in a person's spirit, and it is uni-cultural and a global state of happiness, recognized by all. A few days after the festival, you'll remember the kindness you gave, and it will keep your own smile bright as you recall all the beautiful moments you had with friends.
---
Verbal compliments and endearing words are short, sweet, and taken to heart, and ultimately they get passed along.
Lastly, an "I love you," a "you look beautiful," or even positive comments on someone's outfit or totem should be shared more commonly. Opening up to conversations will strengthen your kindness and the practice of sharing love and compassion wherever you go. That being said, festivals and concerts shouldn't be the only place where we validate the presence of others and share that they belong exactly as they are and how they are.
Where words so fail, how you look at others communicates an ocean of thought and feeling. Although communication is not just verbal, it's the poetic ways you look, act, and, most importantly, how you can share your gift of kindness on this Earth with others. Never underestimate the importance you can have in the scene and how you can positively provide to the dance and festival community!
---
Let us know how you share kindness on the dancefloor in the comments!