Box Of Cats' Nine Lives Club will help artists get signed and put money in their pockets – and Kyle Watson and Wongo dropped by to talk about it!
---
Since 2016, Box Of Cats has grown into a highly respected record label, brought to life by the collective efforts of Wongo, Jeff Doubleu, Jak Z, Kyle Watson, Tom EQ, and Marc Spence. Featuring a delightful cast of characters like Westend, Body Ocean, and Arnold & Lane, Box Of Cats strives to lift rising stars further while giving music lovers something fresh and fun to shake it on down to. Unfortunately, the music industry can be a beast between streaming services and disproportionate record deals, making it hard for the up-and-comer to make a living doing what they love. To keep their dreams alive, the Box Of Cats crew developed a new subscription/A&R service called the Nine Lives Club (NLC).
Pricing for the Nine Lives Club ranges from $6.99 to $17.99 a month, with profits split equally between the artist and the label. This cuts out the middleman and allows Box Of Cats to put their share back into the label for events and major signings. The club features three tiers, Rookie, MVP, and 12-Month MVP. Rookie is the perfect choice for the non-producing music consumer since they'll receive brand new BOC music and access to the NCL Discord server. MVP and 12 Month MVP ups the ante with early access to releases, exclusive tracks, and VIP access to all BOC branded shows while placing producers at the forefront with guaranteed A&R feedback on demos.
Box Of Cats is striving to be a change catalyst in this industry, and we can only hope that other record labels take note and ultimately choose to follow the direction of the Nine Lives Club. With the service officially up and running, Kyle Watson and Wongo dropped by to discuss payment issues plaguing the music industry, ideas for the label's use of subscription profits, A&R feedback, production techniques, and more. Read on for the conversation, and head over to Box Of Cats' website to subscribe!
---
Hi guys, thanks so much for taking the time to chat about your new subscription service, Nine Lives Club. First things first, can you talk about the major issues plaguing the industry when it comes to artist payment?
Kyle Watson: Artists are at the mercy of these big corporations who pay out only a very small portion of royalty earnings to artists. The problem is that these companies call the shots, making it pretty much impossible for the average small artist to make a living off of streams. Even racking up millions of streams results in small payouts twice a year, which just doesn't make it a viable income stream.
Wongo: Further on what Kyle has said, although streaming kind of saved the music industry from piracy to the average punter. What I'm personally seeing is artists who've been around for a long time and have a big catalog to accumulate income from are probably doing alright from streaming. But at NLC, we're not here to represent those artists. Kyle and I have made it a mission to nurture up-and-coming artists as these artists have little/no data to back up pitching to the streaming services, so the playlist curators have no reason to playlist their records. Artists either continue their full-time jobs or look for other revenue streams within the industry to make up their rent money (hence why we started the Nine Lives Club).
What are some of the personal challenges you've faced when it comes to the clash of streaming services and trying to make a living in this industry?
K: I quickly realized that the only way I was going to make enough money for a living off of my music was not only through live shows but by finding other revenue streams. As an artist, you've got to build up as many royalty streams as possible, from playing shows to selling and streaming to collecting your publishing royalties, engineering/producing for others, etc.
W: First of all, indie club music is a niche industry, so it's more of a passion project for most artists than a job or a revenue stream. That's partly because it's pretty well known you don't make money, so people don't take the business side seriously enough. I think one of the challenges is getting artists excited about the music industry as a whole and looking into what else they love, and diving deeper into those places – whether it's running a label, running parties, or maybe getting into music publishing.
Nine Lives Club seeks to put money straight into the artist's pocket with a 50/50 split. When it comes to the 50% that's supposed to stay with the label, what's your model for staying accountable/transparent with fans and BOC producers?
K&W: To be honest, we're still in the trial phase of the NLC and its early days. To our knowledge, this has never been done before, so this is a learning experience for all of us. The label has put up good money to get NLC set up, and we've brought on extra staff to help get the wheels turning. It's costing us, but we hope that with time the model proves itself as sustainable and profitable for the label as it will for the artists.
We're passionate about making this work. As the project grows, we will hopefully have opportunities to provide transparency through artist/customer experiences, which will serve as visible examples of what the profits are being invested into. The whole point of NLC is to raise money – we want to show what NLC is capable of publicly, and the benefits of the subscription should be a testament to that. We want this to excite and inspire other labels to follow in our footsteps.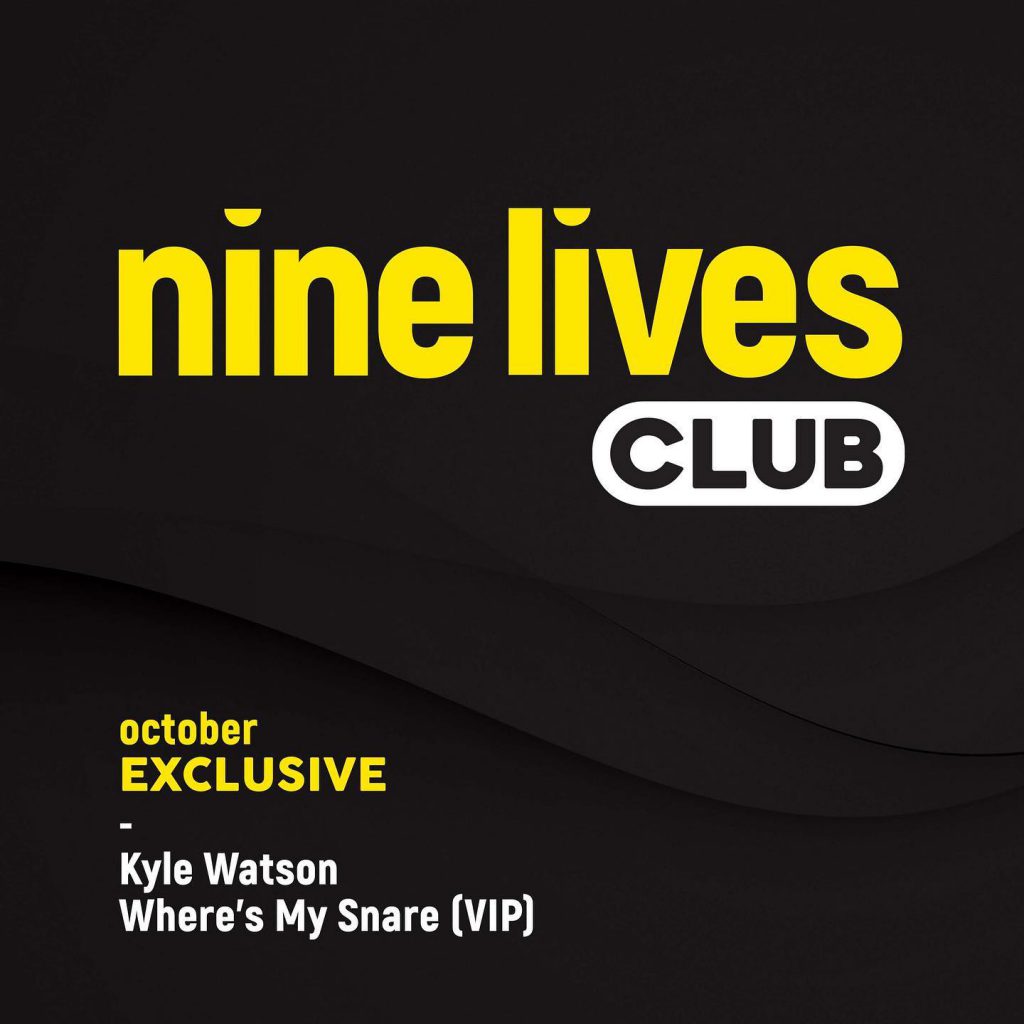 With the label's cut, you talk about wanting to use it to create new experiences for subscribers. Can you dig deeper into this vision and talk about some specific ideas that you have currently brewing?
K&W: Recently, we (Kyle and Wongo) have taken the next steps in our careers and are running shows for our artist projects, which cost money to put on. Most people could put a party on in a nightclub and sell tickets to a built-in crowd, but creating an experience for a person is what we are really after when we think about any future Box Of Cats events. How do we create value so that people would buy tickets again for future shows? Perhaps that's extra production, meet & greets, or paying for top-tier guest headliners.
On the production front, maybe it's acquiring guest A&R experiences for our members, which would mean we'd pay previous top-tier Box of Cats artists to A&R the demos of younger/newer producers. This way, the profits that come in from NLC go even further than just paying the artists who have recently released on the label. This is such a new idea for a service, and the possibilities are endless. We also hope in the coming months that members, artists, and producers share ideas about what they want to receive – things we haven't even thought of yet.
For those who want to take advantage of the A&R feedback with the Nine Lives Club MVP subscription, what are some things you look for when considering if a track is a good fit for the label?
K: The most important thing for me is a solid creative idea. Something that sounds a little different and doesn't feel like a product of a trend will always give a track more longevity. Production quality is also important, but less than the fundamental idea, as mixing can always be tweaked and worked on. Also important to remember is that tracks get signed four to six months ahead of the release date, which artists should keep in mind when trying to capitalize on a trend.
W: Kyle said it all there. A strong idea is key. A&R feedback can fix arrangements, help with mixdowns, suggest a better vocalist, tell you to add some new hats, etc. – but what we can't do is turn a sub-par concept into a great one. Artists are able to send in two tracks a month; that's quite a lot. So send us your best concepts and creative efforts, so you really make the most of the service. 
Can you offer up some of your favorite production techniques?
W: BOC definitely has its own style of club music, and I think the favorite 'simple' technique I like when hearing demos are strong drums right up the front of your mix. Layered drums, so it's not just the same ol' 909 clap mixed with the same ol' 909 kick. What can you do to make that clap more exciting? Maybe it's layering a clap from another machine, or maybe it's layering it with another 909 but absolutely smashed with a compressor. Thickness! I like thickness! And that goes for all sounds in songs.
K: For me, I like a record with character and warmth. Something that feels a little imperfect and analog, with texture and depth. That might mean layering up kicks with old hat samples, being a little less extreme with your quantized values, or crisping up synths with layers of texture to add dimension. Also super important to me is a good low-end – I want those kick/bass subs to be working perfectly together, so the multiband sidechain is your friend!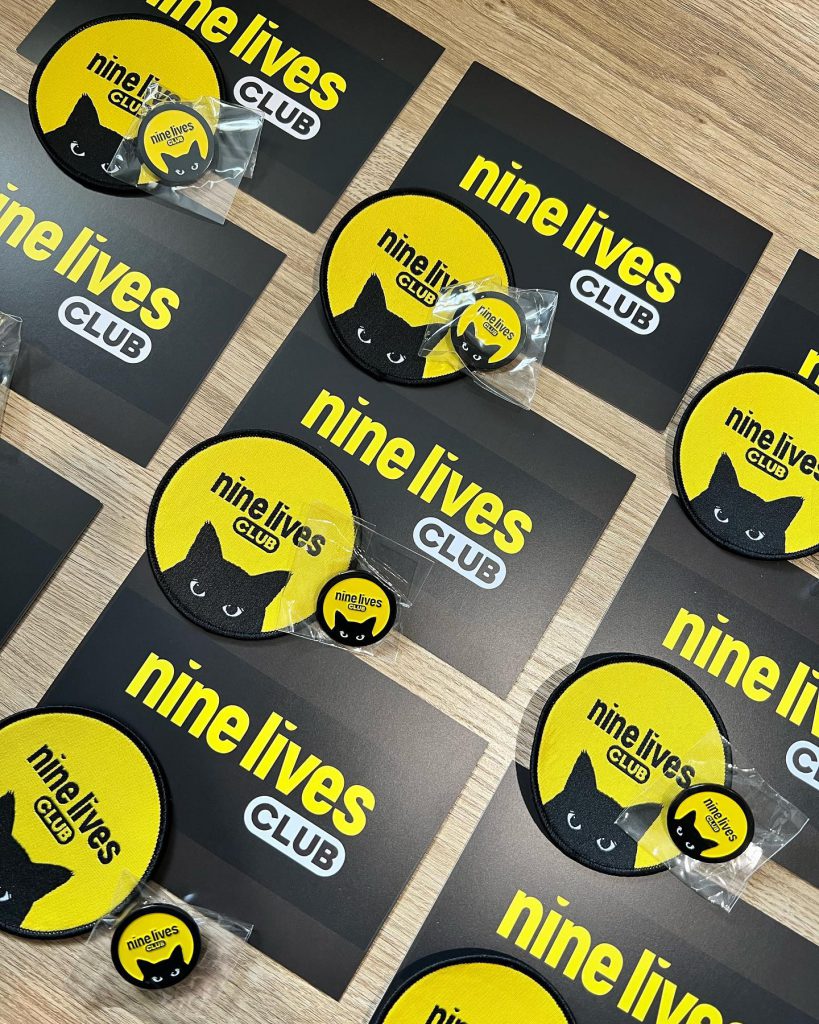 For the artists who may not be a fit for BOC, what advice can you give when it comes to protecting their work and generating income?
W: Firstly, find a suitable label for the track. It's not always going to be easy, but if the track is good and worth the money, it will find a home. Personally, I still write ten songs and release one. Learn your music's worth and submit the right demos to the right places.
K: Wongo hit it there. You have to be honest with yourself and understand that not every track you write will find a home. The key is learning how to realize the potential in your ideas and pursue those ideas. Be honest about the sound of your record and really drill into which label could be the best fit for it. If you aren't having luck with bigger labels, approach the smaller ones and work your way up. This career is a constant journey and inevitably involves rejection. If you believe in the record, you should do what it takes to get it out into the world. But on the flip side, be ready to move onto the next track and remember that even if something doesn't see the light of day officially, it still taught you something.
Finally, in honor of lifting up the newcomers trying to make a living in this challenging scene, who should we be paying attention to right now?
K: I don't want to single anybody out in particular, but I will say there are a lot of up-and-comers with very solid production skills coming up with fresh ideas and records that are working well in the clubs. Just keep your ears to the ground!
W: No one. [Laughs] Write from your heart. Learn your own producer process slowly and make it unique. Don't copy trends. Make your own style, and then find your home. Don't try to write a brief. The most organic natural things you produce will be the tracks that do the best. There is also the trap of producing what's cool, but to cut through the producers who are already doing cool, you need some history that newcomers don't necessarily have. So again, to get noticed, you need to go back to the drawing board and do some unique cool sh*t.
---
Follow Box Of Cats:
Website | Facebook | Twitter | Instagram | SoundCloud
Follow Kyle Watson:
Website | Facebook | Twitter | Instagram | SoundCloud | YouTube
Follow Wongo:
Website | Facebook | Twitter | Instagram | SoundCloud